*Biwase receives US$16million in loan from ADB and JICA
On November 17, Nguyen Thanh Truc, Vice-Chairman of provincial People's Committee and leaders of some sectors, departments in the province had a working session with representative of Asian Development Bank (ADB) about cooperation opportunities for potential fields in the 2021-2025 period.
At the working session, Phu Huu Minh, Deputy Director of provincial Department of Planning and Investment said that the province wants that there will be projects having coordination from ADB. The province is calling for investment to projects on infrastructure and education development, healthcare for the elderly. The province is also implementing a project on smart city development, in which 12 compounds of strategic projects will be carried out.
Mr.Truc, for his part, said that the province has made a public investment plan in order to submit it into the Government for approval. In the coming time, the province wants to receive coordination from ADB for the local priority fields, including solutions for Binh Duong city smart building in the future.
*The same day, ADB and the Japan International Cooperation Agency (JICA) officially signed a contract to support US$16million in loan for Binh Duong Water-Environment Joint Stock Company (Biwase) to carry out a project raising the capacity of Tan Hiep water treatment plant to 100,000 cu.m per day.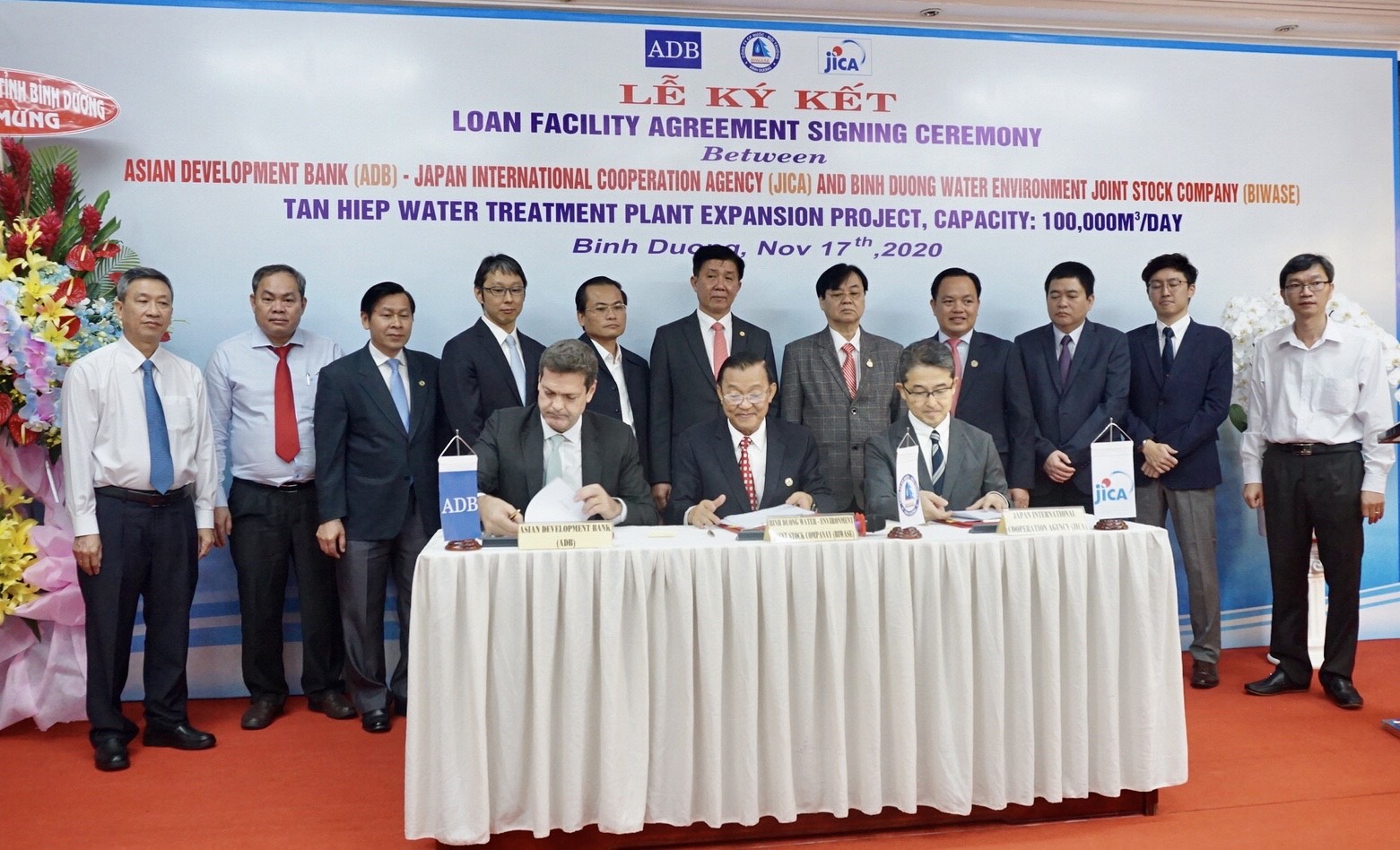 At the event
Addressing the event, Nguyen Thanh Truc, Vice-Chairman of provincial People's Committee said that provincial People's Committee spoke highly of the results done by the two sides in signing the above contract. The project will contribute to expanding the local water supply scale and increasing the rate of the local people in use of clean water…
Reported by Minh Duy-Translated by K.T