Runner Quach Thi Lan is the last Vietnamese athlete to compete at the Tokyo 2020 Olympics on August 2, as she enters the semi-final of the women's 400m hurdles.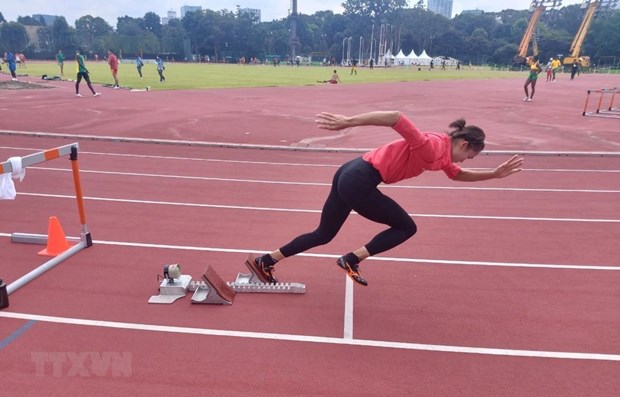 Quach Thi Lan training for the competition
She will compete against 23 rivals from 20:35 (loca time) for the top eight places to advance to the final.
Lan is the sole Southeast Asian athlete and the only of the Asian origin to compete in the category.
In Heat 3 of the category's Round 1 held on July 31, Lan ranked fifth out of the eight competitors, with a result of 55.71 seconds.
However, Leah Nugent of Jamaica was disqualified for running in the wrong lane, so she earned the fourth place and thus entering the semi-final.
The Tokyo 2020 Olympics, started on July 23, will close on August 8. China is currently leading the medal tally.
The Olympics is the largest sporting event in the world. It is held every four years, bringing together the top athletes from countries and territories all over the world./.
VNA