In addition to urgently preparing care programs to celebrate the spring and Tet holidays for employees, Binh Duong Provincial Labour Confederation has strengthened connections with trade unions at all levels in the province to find jobs for employees. Nearly 10,000 employees have received jobs by the coordination between trade unions and enterprises. In addition, provincial Department of Labour, War Invalids and Social Affairs is connecting with agencies and industries to find jobs for thousands of workers.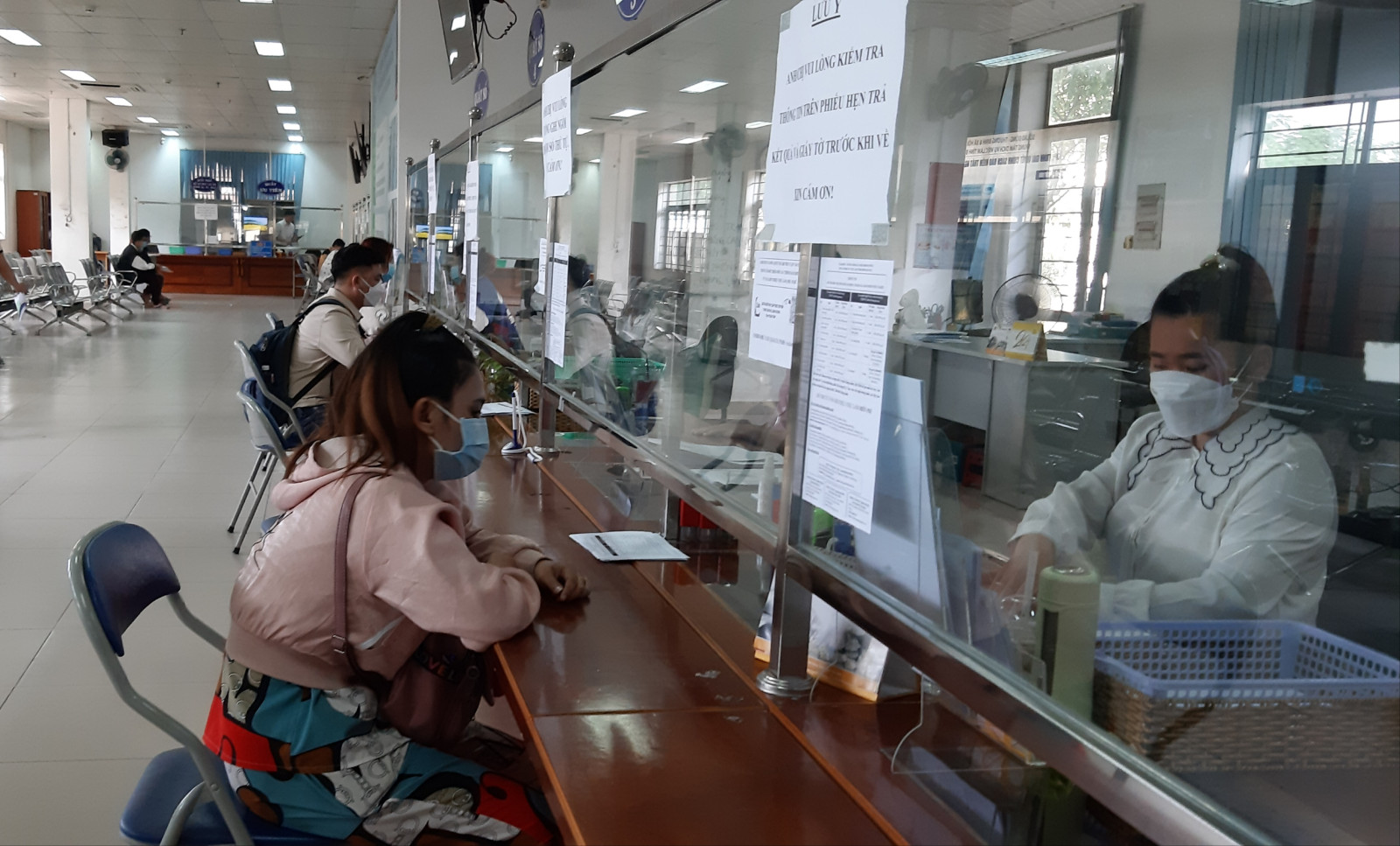 The Provincial Job Introduction Centre strives to connect and find jobs for employees
Businesses still need more labour
Some enterprises are in shortages of raw materials and orders, leading to temporary suspension of labour contracts or reduction of working hours, affecting employees' lives.
Therefore, in the past month, provincial Labour Confederation has actively monitored the situation and connected with dozens of enterprises in industrial zones and clusters to create new jobs for nearly 10,000 workers who have come to work at 30 enterprises of all occupations. This connection to find jobs for employees have been doing by the Provincial Labor Confederation.
To find jobs for employees, especially those whose companies unfortunately face common difficulties, Department of Labour, Invalids & Social Affairs is strengthening the association with other departments, branches and local authorities.
In the last two months, the department has connected with 177 businesses that need to recruit more than 3,500 workers. In general, vacancies in enterprises are mainly for skilled workers, who major in accounting, electrical engineering, machine operator, design, cutting, dyeing, CNC, welding…
Recently, at a seminar on vocational training held in the province, nearly 100 businesses shared, connected to find skilled human resources to meet the recruitment demand. In addition to some businesses that need skilled workers, there are still many factories that need unskilled workers at year-end.
For example, Esprinta Company (Song Than Industrial Park, Di An City) needs to recruit 1,100 workers in textile garment industry. Luu Thi Uyen, HR officer of Esprinta Company, said that the company is still recruiting more workers for last days of the year, with a demand for 500 garment workers.
Other positions, such as packing, embroidery, mixing, steam ironing and some other positions, also need 600 more workers. Overall, the company needs to recruit about 1,100 workers.
According to Job Centres in the province, although currently the number of businesses looking for labour at recruitment centres is not as many as before, there are always vacancies for workers who need jobs.
When businesses face difficulties, employees should not wait, but must actively change the working environment, look for other jobs in different areas.
Employees and employers must share difficulties together
Pham Van Tuyen, Deputy Director of provincial Department of Labour, Invalids & Social Affairs, said that currently, due to the common tough conditions of the whole country as well as the world, some employees must suffer temporary suspension of labour contracts without pay, as well as some their working hours are reduced according to the arrangement of their employers. To diminish the negative impact, the department proposed some solutions to the Provincial People's Committee.
"We have been strengthening the connection and association between employees and businesses who still have recruitment needs to ensure the closest and fastest connection between job seekers and job vacancies.
Next, we will receive and properly settle the unemployment benefits for employees and thereby advise and support vocational training for employees by Unemployment Insurance Fund.
Currently, the Provincial People's Committee directed relevant branches, such as Management Board of Industrial Parks, Department of Industry and Trade, and Department of Planning and Investment, to strengthen trade promotion activities to seek more new orders for enterprises to create more jobs for workers".
The Provincial Labour Confederation will review cases of employees facing difficulties to make supportive policies, help employees to lessen problems, especially during the upcoming Lunar New Year time.
The provincial Labour Confederation said that the province has about 400,000 workers who will stay in Binh Duong celebrating Tet 2023. This confederation is counting the number of cases facing extremely difficulties to give away about 46,500 gifts, worth 500,000 VND each.
From the perspective of State management, Pham Van Tuyen said that Department of Labour, Invalids and Social Affairs also predicted that in this difficult period, there may be labour disputes or illegal strikes of workers.
The Department has counselled the Provincial People's Committee to direct relevant branches to improve their understanding of the situation, thereby taking timely support measures to avoid the negative spreading among companies.
Besides, the Department will ask businesses, in case of stopping or leaving work, to implement policies and regimes in accordance with the law. This agency will instruct enterprises to well implement democratic regulations at workplace to ensure harmony and problem sharing between employees and employers at this time to overcome together.
"In the current difficult period, businesses need to arrange jobs for employees as much as possible and ensure policies and benefits for employees in a harmonious way. In addition, employees must share common difficulties with enterprises and avoid illegal strikes.
Despite difficulties, in the upcoming Lunar New Year, due to the contributions of employees, businesses must show respect as well as provide material support. This is an important condition for enterprises to retain employees.
And certainly, in the coming time, when the economy is prosperous, employees will continue to accompany enterprises in the development process," said Tuyen.
The Provincial Labour Confederation has a plan to take care of employees, especially during the upcoming Lunar New Year. This unit forecasts that there would be about 400,000 employees stay in Binh Duong celebrating the Tet festival 2023; and made a list to give 46,500 gifts to employees living in hardship, each gift worth 500,000 VND.
Additionally, Trade Unions at all levels will organize meaningful programs to celebrate the spring and the Lunar New Year, such as visiting giving gifts, opening "zero-Dong market", selling Tet products at discount prices, spring buses...
Reported by Quang Tam - Translated by Ngoc Huynh