Tan Uyen town's People's Committee has just approved a plan to take care of the local social policy beneficiaries on the occasion of the Tet (Lunar New Year) 2022.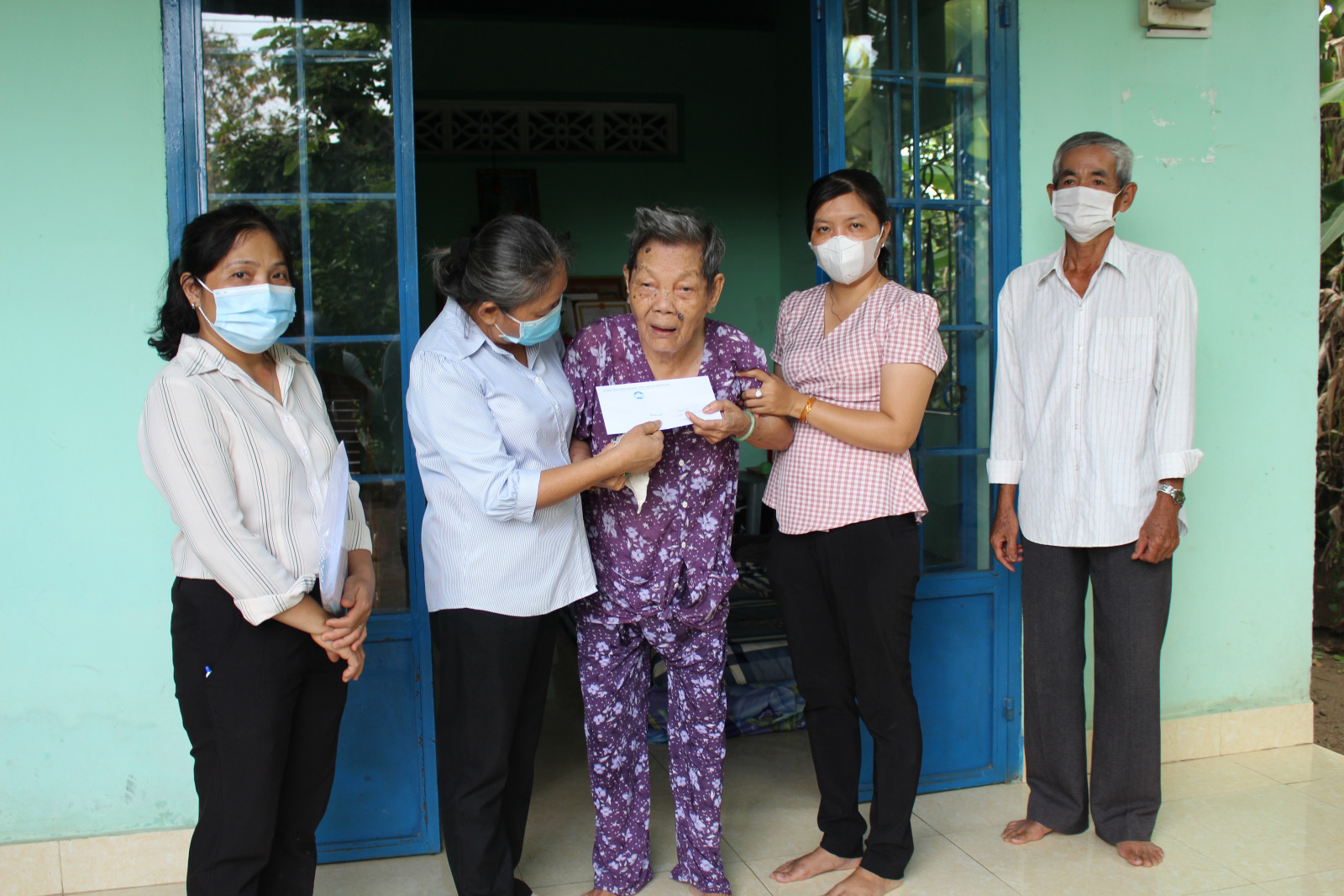 The Fatherland Front Committee of Bach Dang commune gives gifts to a family with extremely difficult circumstance on the occasion of the Tet (Lunar New Year) festival 2022
According to the plan, the town will spend more than VND13billion on offering gifts to social policy beneficiaries. Particularly, 2,086 policy beneficiaries will receive Tet gifts from central State budget while 4,821 policy beneficiaries, 6,026 targeted people and 21 units will get Tet gifts from State budget of the province and the town.
In order to ensure that everyone enjoys Tet, the town is focusing on activities taking care of poor and policy beneficiary families. The town has also mobilized resources from organizations and individuals to pay gift visits to targeted people.
Reported by Thu Thao-Translated by Kim Tin