On May 25, provincial Young Pioneer Organization (YPO) held a journey on traditional education at Vinh Loi War Zone relic in Tan Uyen town with the participation of more than 100 heads of YPO branches from schools across the province.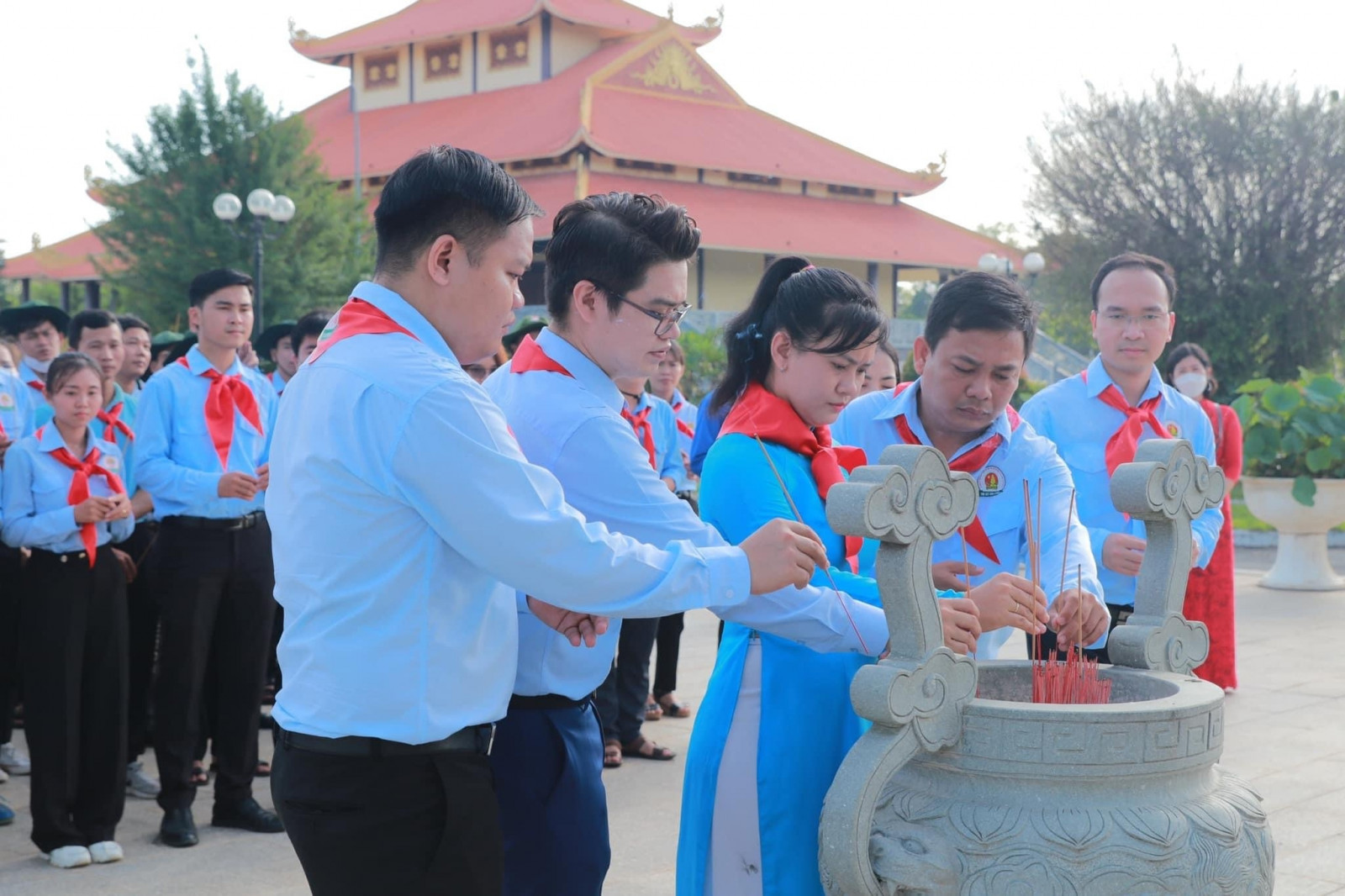 Members of the delegation burn incense in commemoration of heroes and martyrs
At the event, the delegation respectfully offered incense and flowers to commemorate the great merits of President Ho Chi Minh, the noble sacrifices of the forebears and heroic martyrs who spared no blood, bones, and sacrifices for national independence and freedom. The delegation also visited traditional galleries with objects from the two resistance wars of the previous generations.
On the same day, Tan Uyen town's Military Command and provincial YPO held the opening ceremony of the 5th provincial "Youth wearing a red scarf" training camp to recognize the first-grade YPO trainers for the 2021-2022 school year. The camp takes place from May 25 to 27...
Reported by Nhu Y-Translated by Kim Tin