Provincial Youth Union Standing Committee and Young Pioneer Organization have just coordinated with Hong Li One Member Co., Ltd. to organize a program giving school supplies for needy children.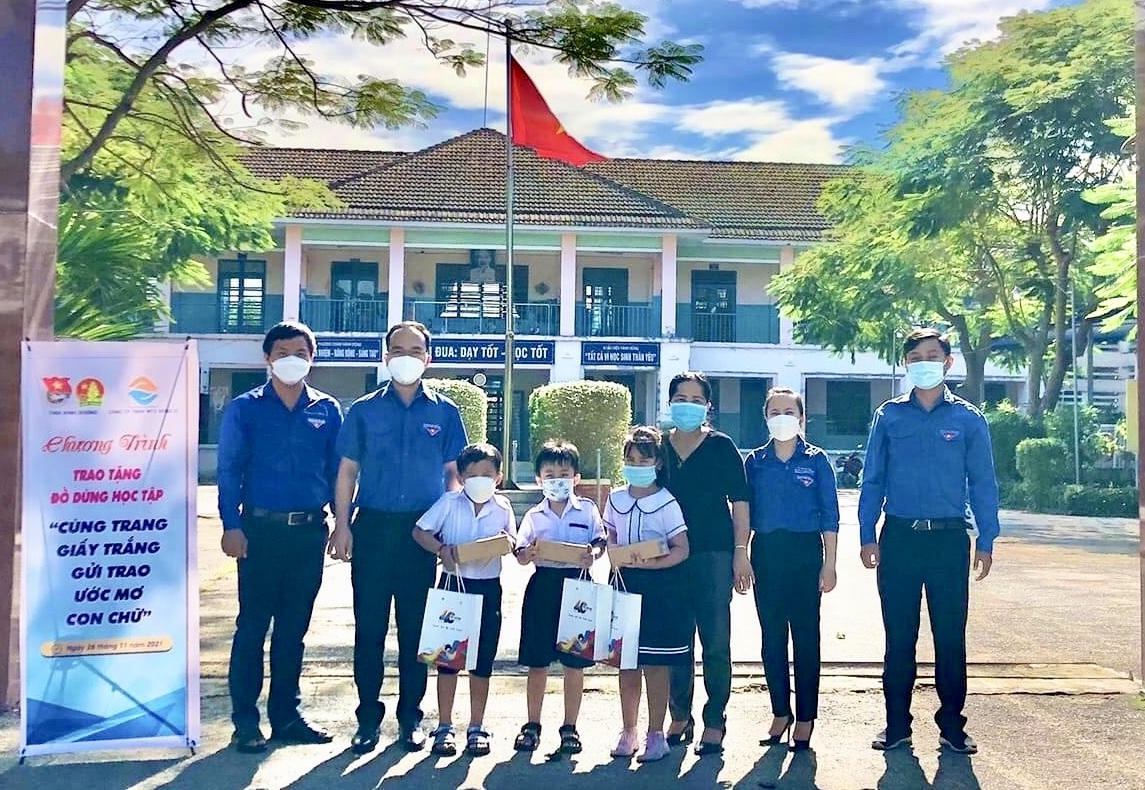 Under the program, Tan Uyen town's Youth Union offers gifts to disadvantaged students in Bach Dang commune
Accordingly, 1,000 gifts, including notebooks, were distributed by provincial Youth Union to the Youth Union branches of Ben Cat town, Tan Uyen town, Thu Dau Mot city and Bau Bang district. Each unit received 100 gifts. Whilst, each Youth Union branch from Dau Tieng district, Phu Giao district, North Tan Uyen district and Thuan An city got 150 gifts. These gifts will be offered to the local disadvantaged students.
*Tan Uyen town's Young Pioneer Organization also gave 20 gifts for disadvantaged students at Bach Dang primary school, thereby continuing effectively implementing the campaign "For dear juniors", helping disadvantaged children get more conditions for learning.
Reported by Nhu Y-Translated by Kim Tin