On June 26, Trade Union of Shyang Hung Cheng Company (Thuan An City) has organized a festival program for children of union members and workers of the company.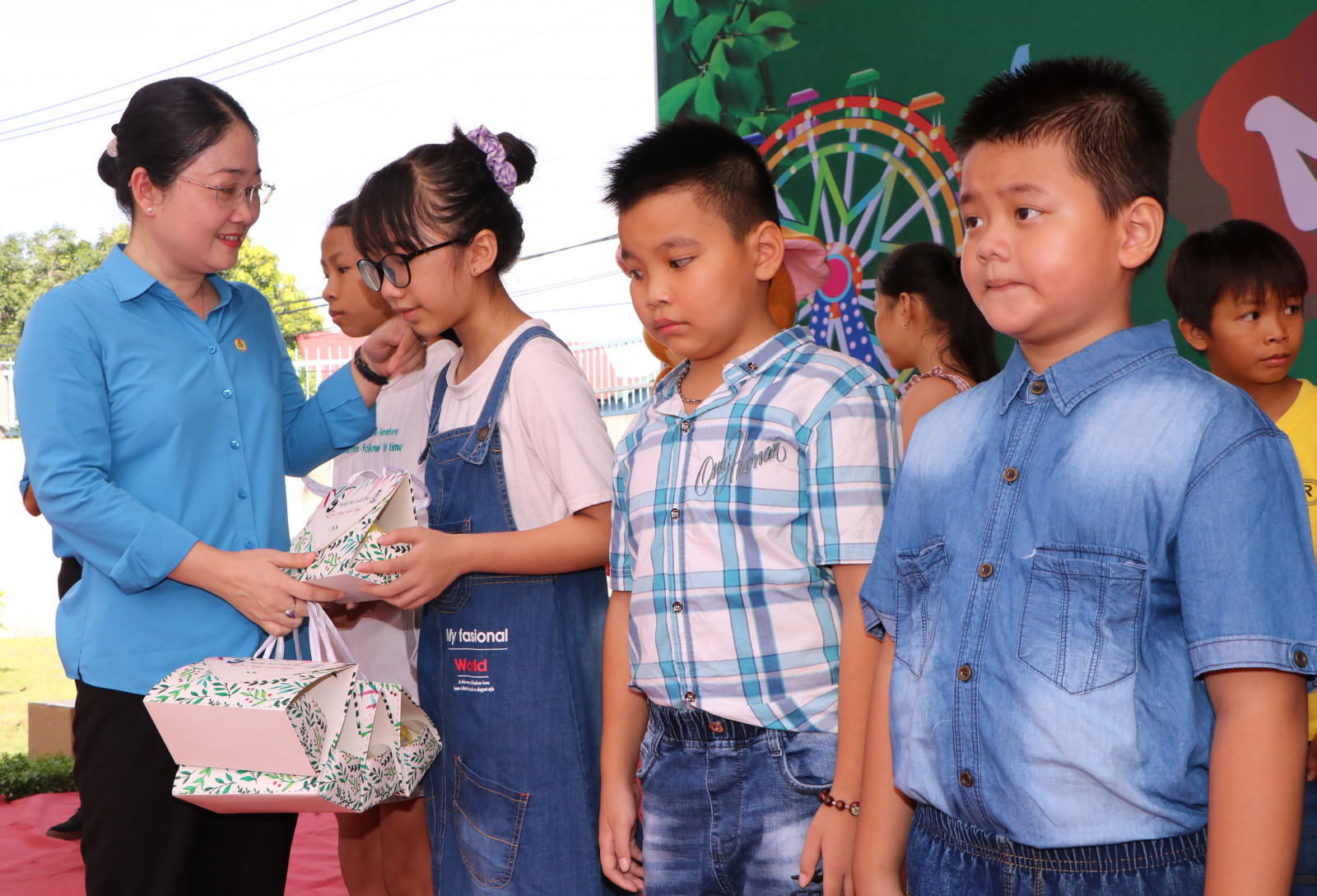 Nguyen Kim Loan, President of Binh Duong Provincial Labor Confederation, presents gifts to encourage the children of workers to overcome difficulties and learn well.
At the program, the company's grassroots trade union gave gifts to 1,200 students and workers who overcame difficulties to study well. Each gift was worth 1 million VND in cash and 1 gift. The students also participated in fun activities at folk game booths.
This was also one of the activities of caring for trade union members and workers of Shyang Hung Cheng Company's Trade Union and sharing difficulties with workers in preparing their children for the new school year.
Reported by Do Trong – Translated by Ngoc Huynh