Binh Duong Economics and Technology University (BETU) has just held a ceremony to award graduation certificates to 315 new bachelors, including 3 with excellent results and 52 with good results.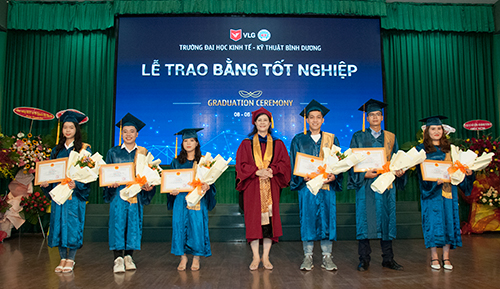 The school's best bachelors commended and awarded
Under the motto of training associated with reality, the school has constantly improved training programs while cooperating with companies and businesses to organize probation for students. Thanks to getting access to reality, most of the school's students have had jobs after graduation. At the ceremony, the school's Management Board hopes that the new bachelors will meet their jobs through knowledge learnt at the school. The school is also ready to welcome them back to its higher education in order to add more knowledge and better serve their work.
Reported by Anh Sang-Translated by Kim Tin