On June 15, Veterans Association of Binh Duong province held a meeting with press agencies and collaborators of the provincial Veteran Bulletin on the 97th anniversary of the Vietnam Revolutionary Press (June 21st 1925 - June 21st 2022).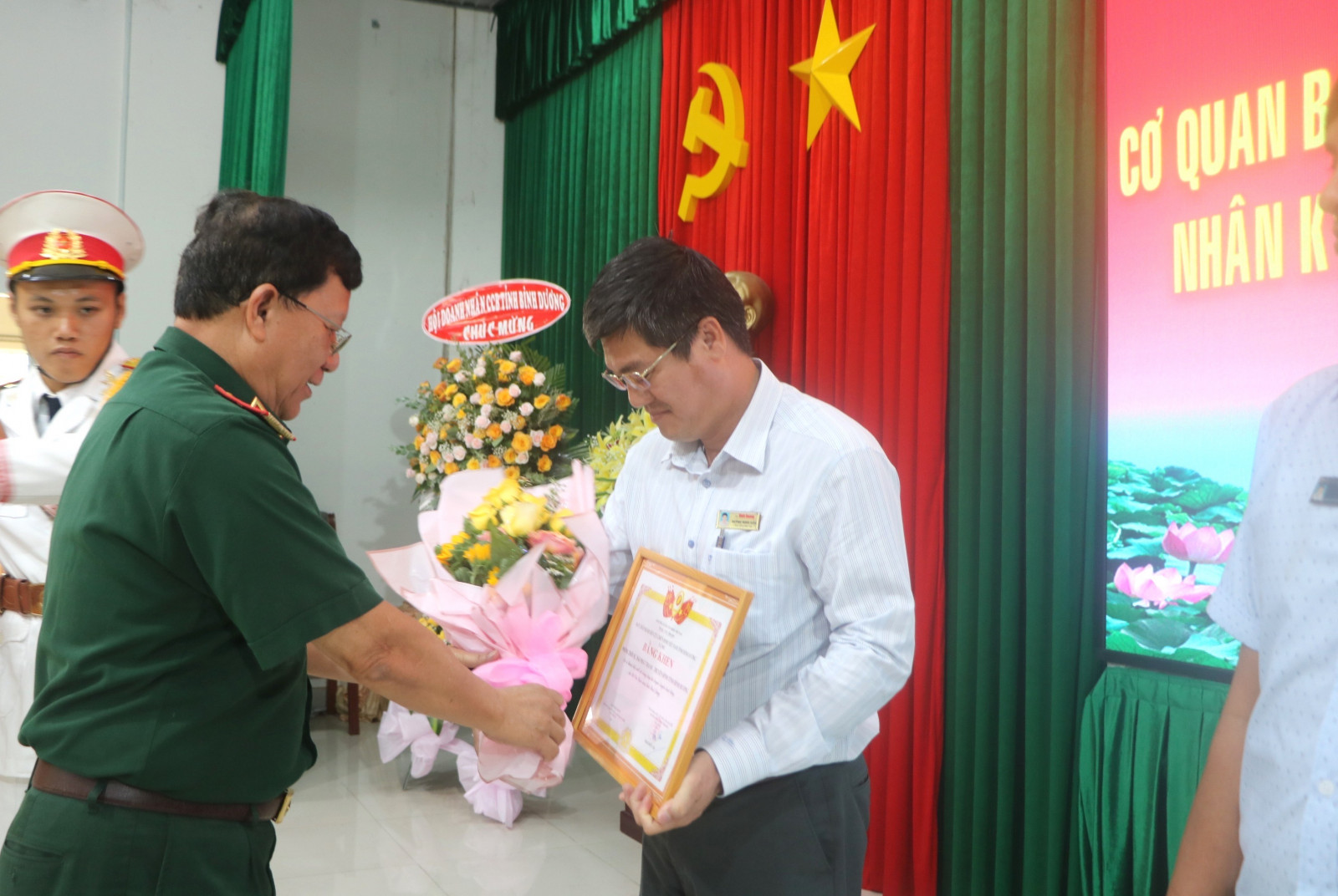 Binh Duong Newspaper receives certificate of merit at the meeting.
At the meeting, representatives of the provincial Veterans Association reported results of the provincial Veteran Bulletin and set up tasks in the following years.
Tran Huu Tai, Chairman of the provincial Veterans Association, thanked leaders of the press agencies, journalists and collaborators for timely informing and propagating about the political, economic, cultural and social situation, and activities of the provincial Veterans Association. In the coming time, he expected that the press agencies, reporters and collaborators to continue the propaganda about district-level Veterans Congress, the Provincial Veterans Congress, especially activities and accomplishments to welcome the congress; make reports and documentary films about national defense, columns for the Veterans Congress…
Regarding Veterans Congress at all levels, Tran Huu Tai said: In recent months, 98 grassroots associations successfully organized the congress. The district Veterans Congresses will take place from April to mid-July 2022. The provincial Veterans Congress will take place in early October 2022.
On this occasion, the Provincial Veterans Association rewarded 2 groups and 11 individuals for their outstanding results in the propaganda of activities of the association.
Reported by Huynh Thuy - Translated by Ngoc Huynh