The Vietnamese Association to Support Families of Martyrs has just presided over and coordinated with the Vietnamese Red Cross and the National Humanitarian Portal (1400) to launch the texting program of "Gratitude to martyrs".
Accordingly, the program has officially started at 0:00 on June 15 to the end of 24 hours on August 13, 2022. During this time, to participate in the support, people should compose TALS and text to 1405 to donate VND 20,000 to the messaging program of "Gratitude to martyrs" (photo).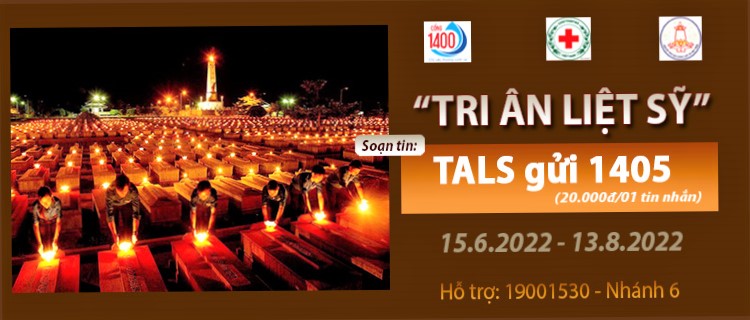 The activity was held on the occasion of the 75th Anniversary of Invalids and Martyrs' Day from July 27, 1947 to July 27, 2022, which was also an opportunity for compatriots and soldiers nationwide to continue to demonstrate the principle of gratitude. The entire amount via texting will be used for DNA examination, identification of missing martyrs, and donation of savings books and gratitude houses to families of martyrs and heroes that are in harsh situation.
Reported by Binh Minh – Translated by Vi Bao