From December 1 to 3, the Environmental Protection Sub-Department of the Department of Natural Resources and Environment in collaboration with the Dau Tieng district Youth Union and the local Division of Education and Training organized a series of events on actions to reduce plastic pollution and nylon at primary and secondary schools in the district. The series of events is organized with the aim of contributing to raising awareness, changing behavior and accompanying the school in environmental protection education for students in the province. Accordingly, by the programs and content of team competitions, and the movements, the Organizing Committee has mobilized and called for students and local people to respond to the movement against plastic waste to raise students' awareness of environmental protection through interactive visual activities while promoting the spirit of voluntary participation in environmental protection.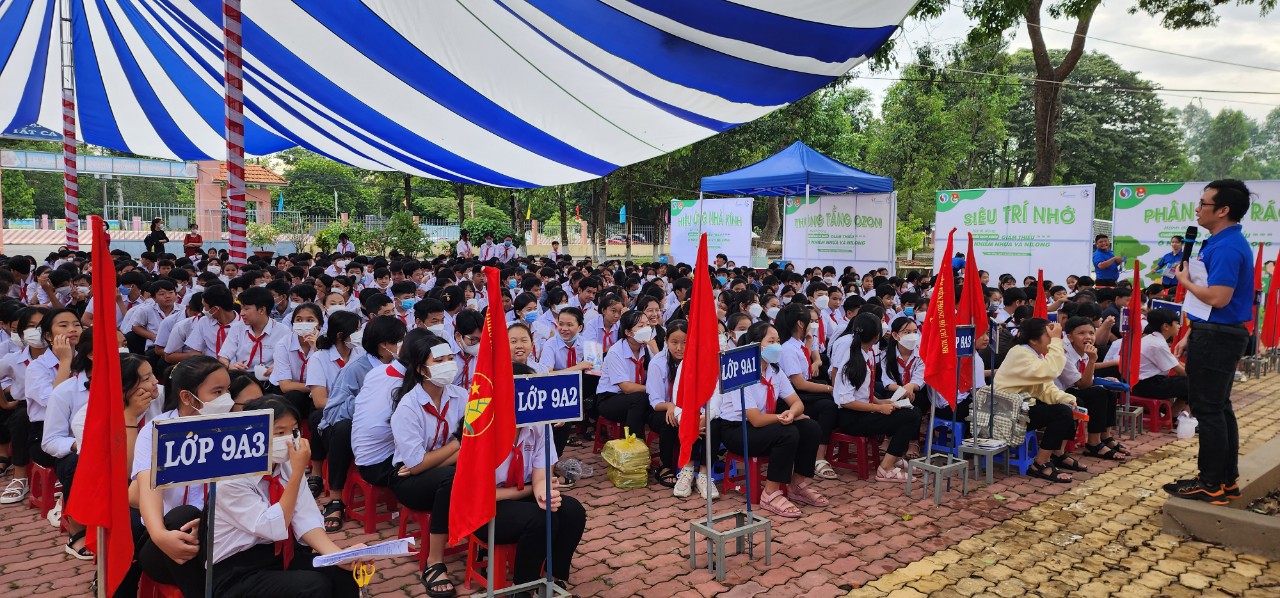 Students of Thanh An Secondary School are excited to participate in the action program to reduce plastic and nylon waste
Nguyen The Tung Lam - Deputy Director of the Environmental Protection Sub-Department, said that at this series of events, the Organizing Committee organized many meaningful programs to raise awareness of students such as poster drawing on A4 paper under the theme of protecting the environment, reducing plastic and nylon waste, creative activities for products from recycled materials, game booths and waste exchanging for gifts. After 3 days, the series of events contributed to a positive change in the awareness and actions of students in Dau Tieng district.
Reported by Dinh Thang – Translated by Vi Bao