On the morning of October 26, the Provincial Women's Union (WU) in collaboration with Thien Tam Foundation of Vingroup held a meeting and supported a part of living expenses of 81 children who lost their loved ones due to Covid-19. Nguyen Van Loc, Member of Provincial Party Standing Committee, Head of the Provincial Committee for Mass Mobilization, Chairman of the Provincial Fatherland Front Committee; Phung Thi My Le, representative of Thien Tam Fund of Vingroup; Truong Thanh Nga, Chairman of the Provincial Women's Union; and representatives of the Provincial Businesswomen's Association, WUs of nine districts, towns, cities, and orphans received the support on this occasion.
The Thien Tam Foundation, in collaboration with the Provincial Women's Union, surveyed and made a list of 81 children whose family died due to Covid-19 in the province. This is also a program called "Godmother" implemented by the Central Vietnam Women's Union. Accordingly, 81 children will be supported with a total budget of more than 650 million VND in 11 months. In this first phase, the children will receive support for October, November, and December 2021.
The support for remaining months will be transferred to bank accounts by Thien Tam Fund to support a part of living expenses for the children with the amount from 700,000 VND to 1 million VND/child/month depending on the circumstances. After that, Thien Tam Fund will continue to survey to adjust the level of support for children in living and learning activities.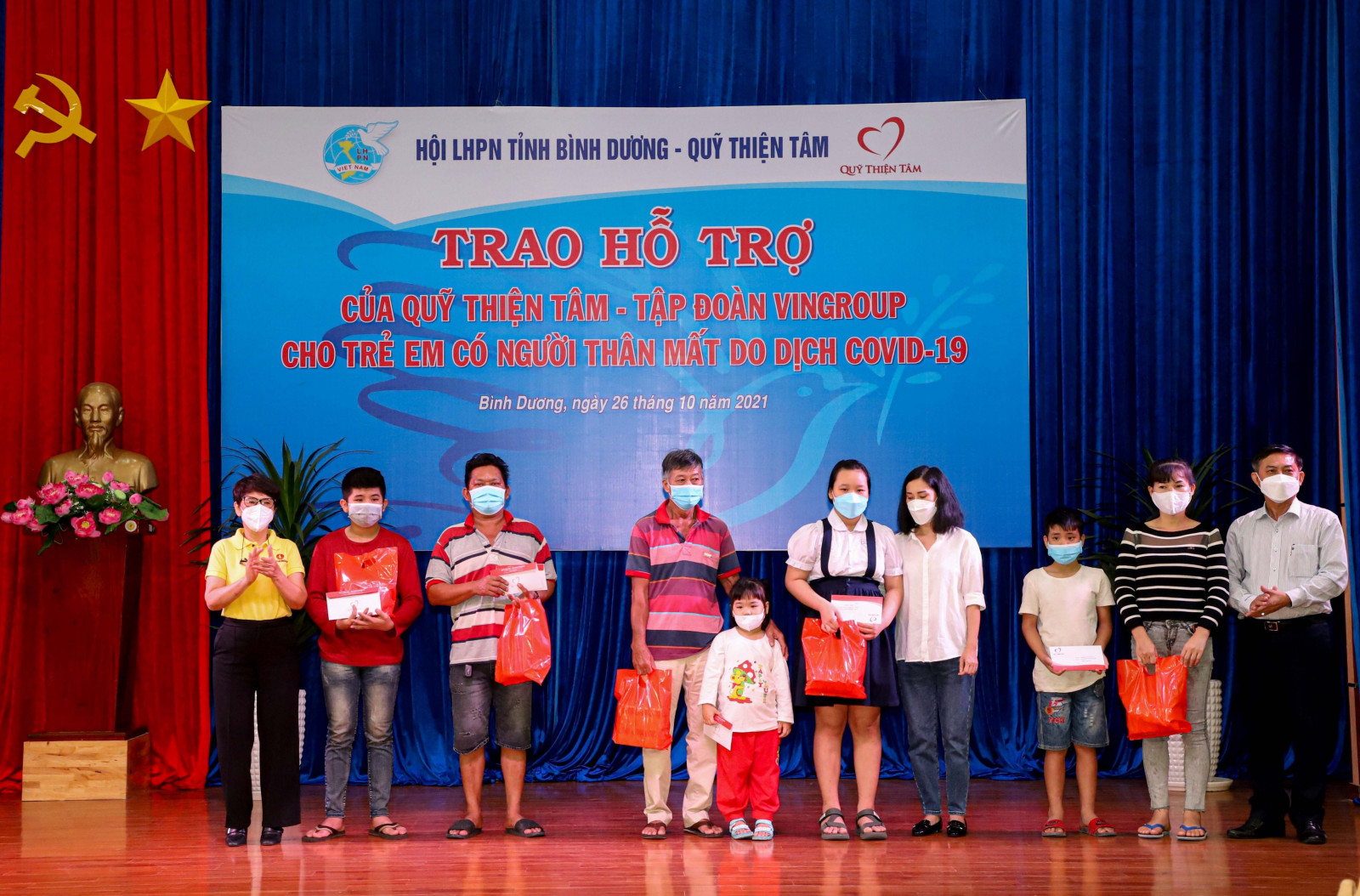 Nguyen Van Loc acknowledged the support of Thien Tam Fund and said that the province currently has more than 500 orphans due to the Covid-19 who desperately need help from society. Recently, the Party Committee, government and mass organizations have carried out practical aiding programs aimed at children. In the coming time, Children's Fund and mass organizations at all levels will also focus on surveying and mobilizing support from many sources to help children feel secure in life, study until adulthood...
Reported by Quynh Nhu - Translated by Ngoc Huynh