May 4, Nguyen Loc Ha, member of Standing Committee of Binh Duong provincial Party Committee cum Deputy Chairman of Binh Duong provincial People's Committee signed a emergency document number 1804/UBND-VX to all of its levels, departments and units in the province.
The express document stated: In the face of the Covid-19 epidemic keeping on very complicatedly across the nation and by seriously implementing the guidance in the Emergency Call No. 570/CDTTg of the Prime Minister, Ministry of Health, the provincial Steering Committee for the Prevention and Control of Covid-19, Chairman of the provincial People's Committee requested that all levels, sectors, units and localities are to immediately implement urgent measures to prevent and control the Covid-19 epidemic.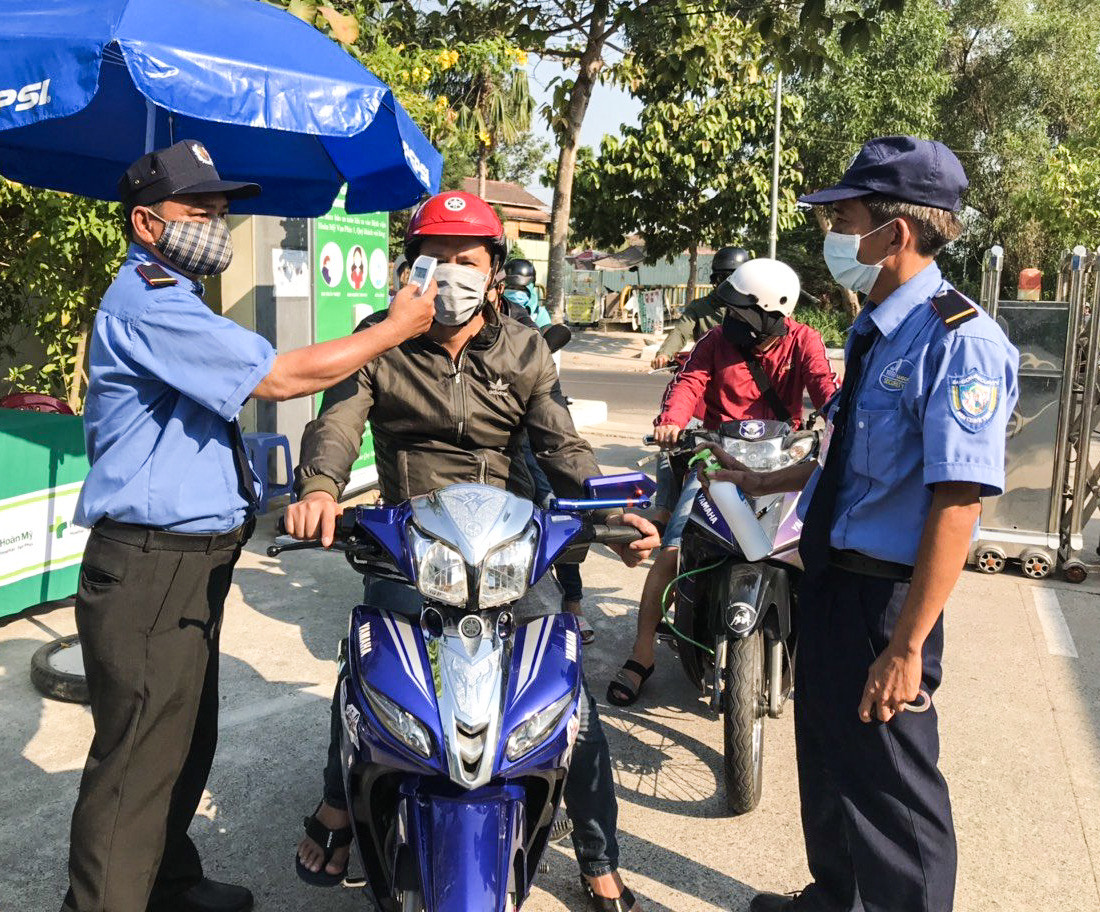 By the emergency document, all levels of the province will dispatch to sanction any unit or individuals not observing the '5K' message, especially the action of not wearing masks in public places
In particular, all levels, sectors, units and localities must actively promote information and dissemination of the epidemic, rich in content and diversified in forms. Every organization and individual is required to strictly comply with the 5K message of Ministry of Health, especially to wear mandatory masks in public places. Unnecessary crowdsourcing activities are not allowed. Regular propagation and mobilization are made for people to the maximum extent the organization of crowded events such as weddings, festivals, tourist attractions, and traveling in localities affected by Covid-19 epidemic. In cases where it is really necessary to organize, it is necessary to ensure adequate measures to prevent and fight the epidemic in accordance with the guidance of Ministry of Health. Unnecessary activities such as bars, karaoke, discotheques, and game rooms in the area are immediately stopped.
All levels from province to districts and communes should immediately proceed to dispatch and strictly punish agencies, units and individuals for not complying with measures of "5K", especially not wearing masks in public places. Subordinates are regularly urged and reminded to implement and strictly handle violations in order to strictly control disease developments to avoid making the situation complicated and to minimize the risk of cross-contamination on the surfaces or any epidemic spread among local communities. The head of the party committees, the authorities of the units and localities must uphold the sense of responsibility and must not neglect or be subjective and must be fully responsible in the performance of the assigned tasks to ensure the security, social security and order in the area in charge. Risk of epidemic spread is raised to a high level. Individuals and families on returning to Binh Duong after April 30 and May 1 holidays are directed to make medical declarations according to regulations.
The inspection teams of Binh Duong provincial Steering Committee for the Prevention and Control of Covid-19 coordinates with localities to immediately inspect and supervise epidemic prevention and control activities in localities; to inspect and supervise concentrated medical quarantine areas, especially in concentrated quarantine areas for a fee, and self-isolation at units and localities; to promptly detect and overcome shortcomings and preliminary problems such as neglect that leads to quarantined people to flee and failure to comply properly and adequately with epidemic prevention procedures, leading to the spread of epidemics in quarantine facilities and out into the community.
The Department of Health continues to implement the Covid-19 vaccination plan as scheduled and to advise the Subcommittee on Health Security to serve the election and develop epidemic prevention and control plans that are suitable to each specific situation to ensure the election of deputies to the 15th National Assembly Delegation and People's Councils at all levels for the 2021-2026 term safely against Covid-19 epidemic according to regulations.
Reported by Kim Ha – Translated by Vi Bao