Indonesian Health Minister Budi Gunadi Sadikin said his country is working with the World Health Organization (WHO) to finalise a deal in building a COVID-19 vaccine producing centre.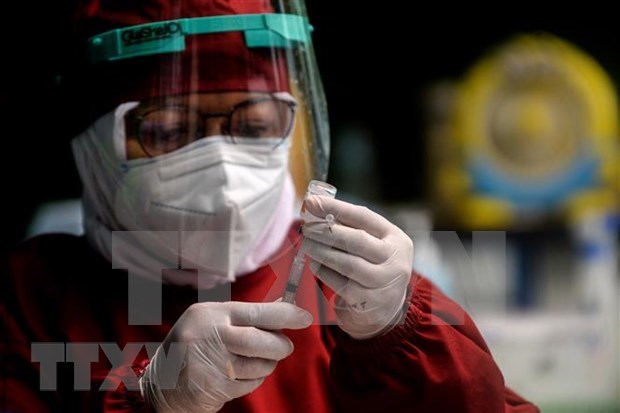 Health worker administrates COVID-19 vaccine in Tangerang, Indonesia
The minister said the facility is expected to produce vaccines based on DNA and mRNA technologies which are crucial in the development of COVID-19 vaccines.
The Red & White vaccine is being researched and developed by a number of universities and medical institutions in Indonesia.
Minister Budi added that molecular biologists from Airlangga University will participate in the R&D at the Global Vaccine Production Center.
Previously, an initiative to turn Indonesia into a vaccine production centre of the region and the world was proposed by Indonesian Foreign Minister Retno Marsudi at a meeting with his Chinese counterpart Wang Yi in April 2021./.
VNA