On August 12, provincial Fund for Children held a ceremony to award support packages from the project of "Emergency response to reduce the impact of the Covid-19 pandemic in the southern provinces of Vietnam, the region of Binh Duong province" for the local children affected by the pandemic. The event was attended by Le Thi Thanh Huong, Chief Representative of the "Save the Children International" in Vietnam.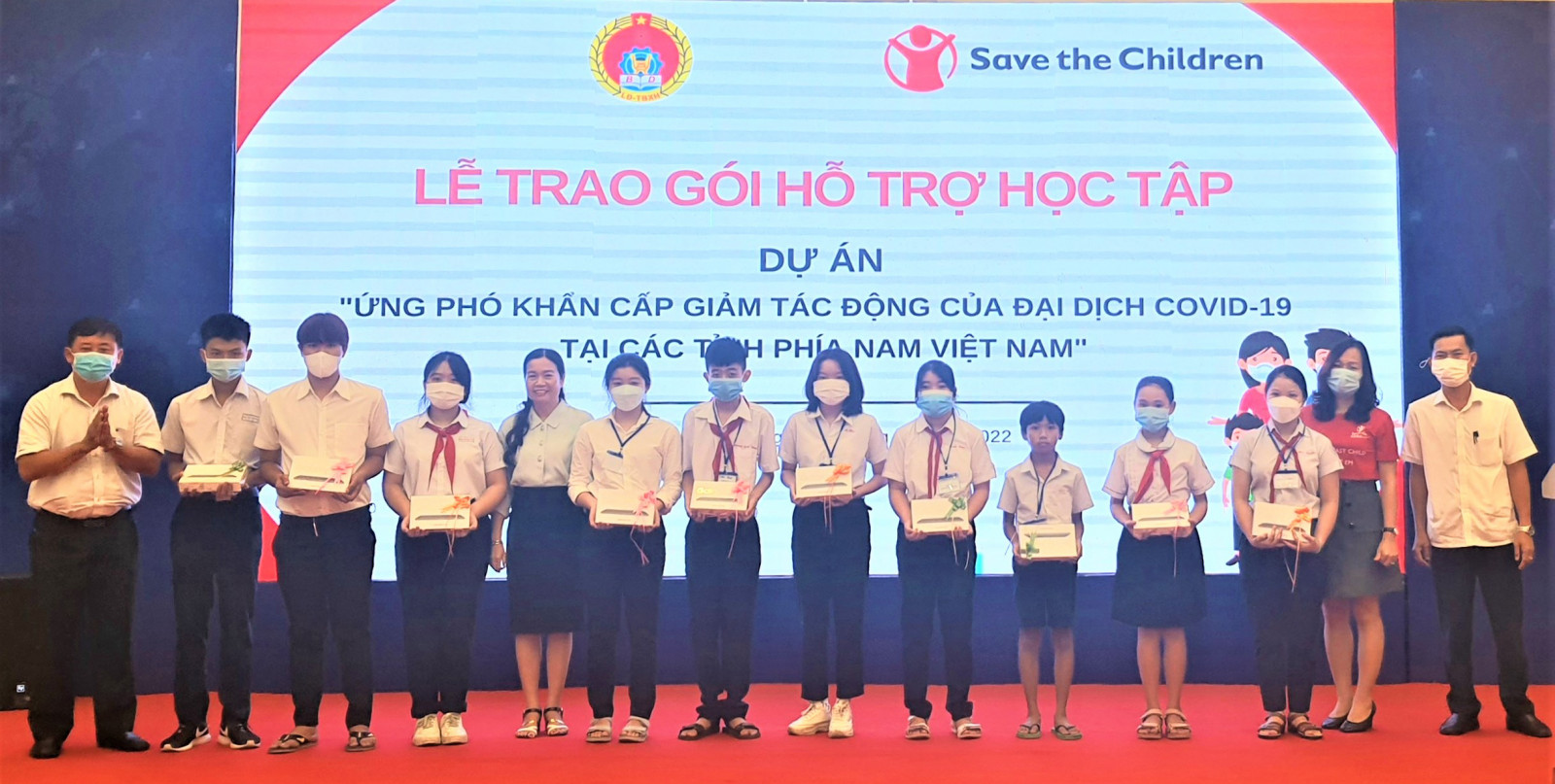 Delegates presents tablets to the local children affected by the Covid-19 pandemic
The project has 4 support packages, including: Nutrition support, welfare support, livelihood support and learning tools for 300 families and children in Thuan An city, Tan Uyen town, North Tan Uyen district and Phu Giao district. Up to now, 300 households have received nutrition and welfare packages and 137 out of 150 households have received welfare packages. Following the series of meaningful activities, in this round, the project has continued awarding a support package of tablets to 100 local children affected by the Covid-19 pandemic, with a total value of more than VND 405 million.
Nguyen Ngoc Hang, Deputy Director of provincial Department of Labour, Invalids and Social Affairs shared that the support package has contributed to solving the basic needs of households in stabilizing their lives and minimizing negative impacts from the Covid-19 pandemic, contributing to join hands with the community and the State in stabilizing the local social welfare after the pandemic. She hopes that you will use tablets from this support package to well serve their learning and expand more useful knowledge.
Up to now, the total direct support for households and children in the province from this project has been nearly VND 2.75 billion.
Reported by Hong Thuan-Translated by Kim Tin