On the morning of October 20, Thu Dau Mot City's Women's Union held its 11th Women's Congress for the 2021-2026 tenure. Attending the congress were 180 delegates representing over 37,000 members.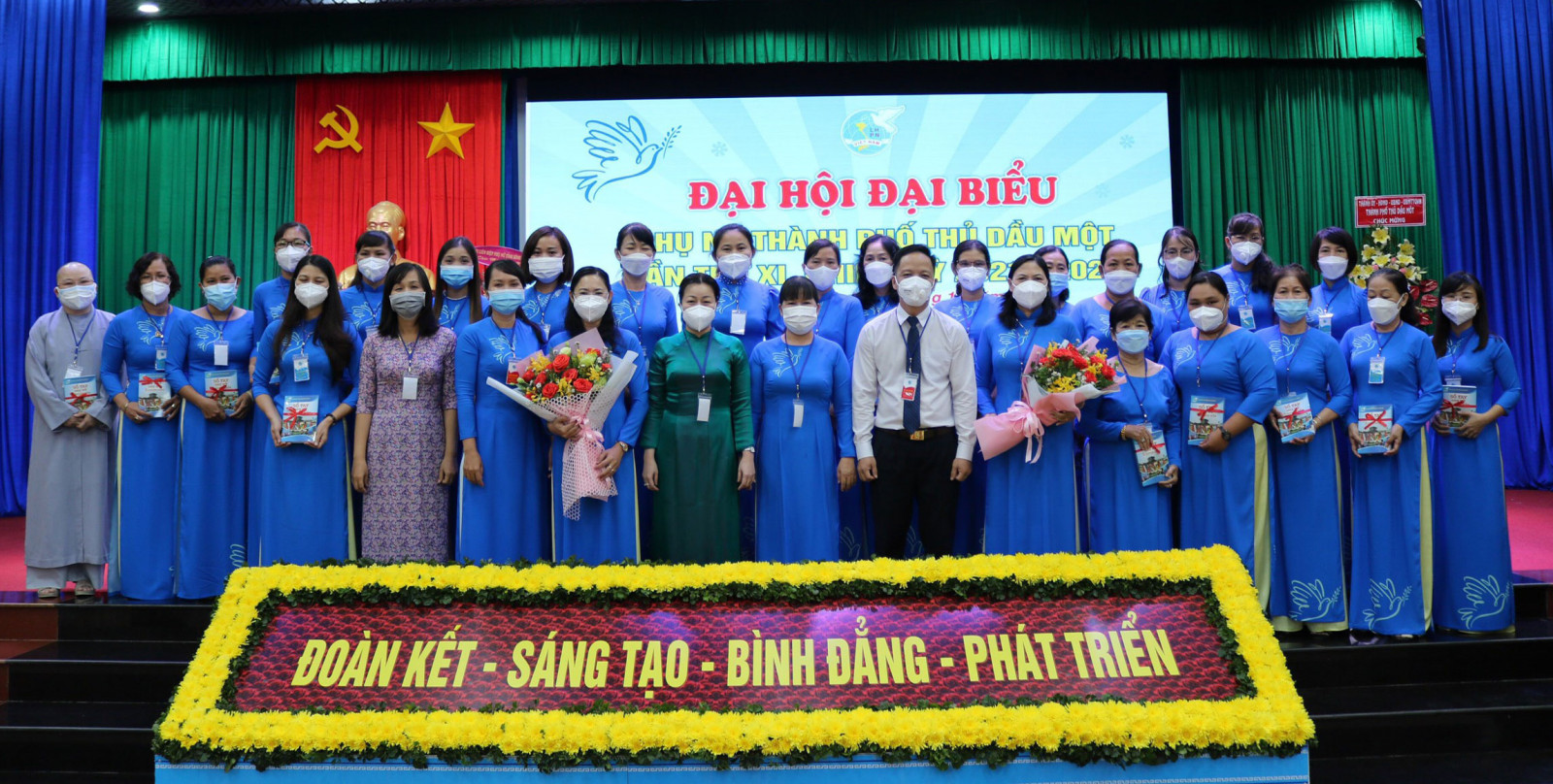 The Executive Board of Thu Dau Mot city's Women's Union for the 2021-2026 term introduced at the congress
In the last tenure, the city's women from all strata were united, flexible, creative and, strived together with the people to successfully implement the local targets on socio-economic development, national defense - security...
The congress set out goals, tasks and solutions to help the local Women's Union's activities and women's movements develop strongly, further upholding the tradition of solidarity and creativity, improving the capacity of the association's organization, innovating operational contents and forms in line with the local situation, promoting effective models to take good care of workers, female workers, disadvantaged women, creating conditions for women to reach comprehensive development, enhancing their position in all aspects, striving for women's equality and progress, building up a happy and sustainable family, contributing to developing Thu Dau Mot into a civilized, prosperous and beautiful city.
At the congress, Nguyen Thi Tuyet Nga continued being elected as Chairwoman of the city's Women's Union.
Reported by Q.Nhu-N.Phuong-Translated by Kim Tin