Evening of May 27, Mr. Mai Hung Dung, Standing Member of Binh Duong provincial Party Committee, Standing Deputy Chairman of the provincial People's Committee attended the 15th Annual General Meeting of the Association of Korean Investment Enterprises in Binh Duong (KOCHAM Binh Duong). The conference was attended by Mr. Kwon Sun Chil, Deputy Consul General of Republic of Korea in Ho Chi Minh city and the Korean business community in the Southeast region.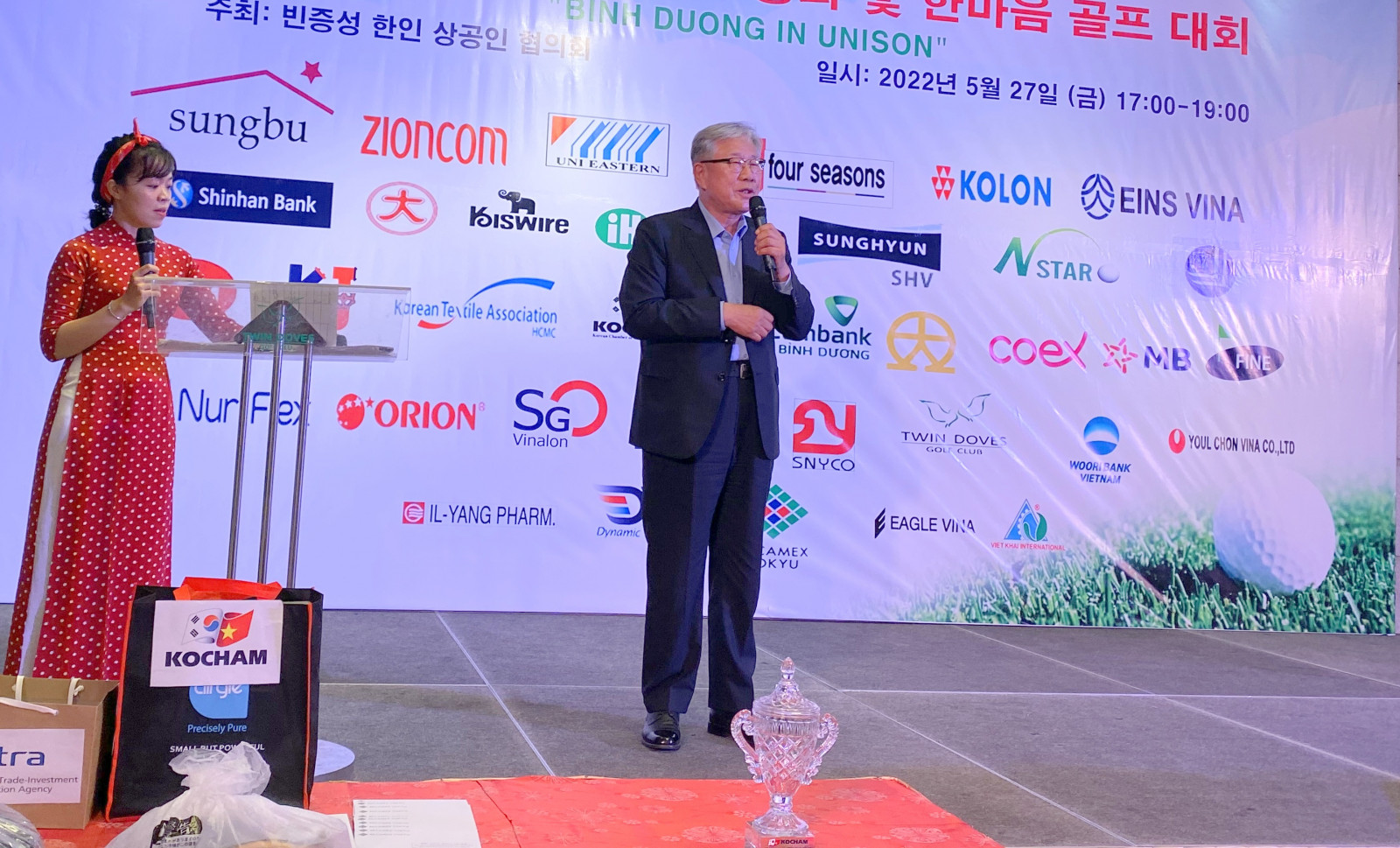 A Korean business representative speaks at the Conference
At the conference, KOCHAM leaders said that in the past 3 years, the COVID-19 pandemic has caused Korean businesses in Binh Duong province to face many difficulties and challenges. However, up to this date, most businesses and investors have stabilized their production and business development. Many businesses have increased investment capital, attracted workers, and expanded production scale to offset the post-pandemic hard times.
KOCHAM highly appreciated Binh Duong's development recovery after the Covid-19 pandemic and considered it an attractive destination for investors. In order to help the business activities of KOCHAM Binh Duong member companies return to operation, KOCHAM will actively support companies to solve harsh problems, and at the same time give opinions and recommendations to the member departments and branches of Binh Duong authority.
The Annual General Meeting is a milestone in the development history of KOCHAM Binh Duong, as well as a place where the Korean business community unites and synergizes for the development journey.
Speaking at the conference, Mr. Kwon Sun Chil affirmed that KOCHAM Binh Duong and the Binh Duong province are always the best companions for the bilateral development between the two countries. KOCHAM Binh Duong and Korean businesses have bridged economic cooperation between the two countries even during the hard time of the COVID-19 pandemic; and such spirit will sustain in the future.
Reported by Tieu My – Translated by Vi Bao