On the morning of Sep 15, Executive Committee of Binh Duong Provincial Youth Union coordinated with Secretariat of the Provincial Youth Federation and Commanding Board of Youth Volunteer Squad for the Covid-19 prevention and control to held a ceremony and sent 20 volunteers to No. 3 field hospital in Binh Duong province (also known as Thoi Hoa field hospital, Ben Cat town).
Accordingly, 20 volunteers will aid anti-Covid tasks from Sep 15 at the hospital until the assigned period is completed.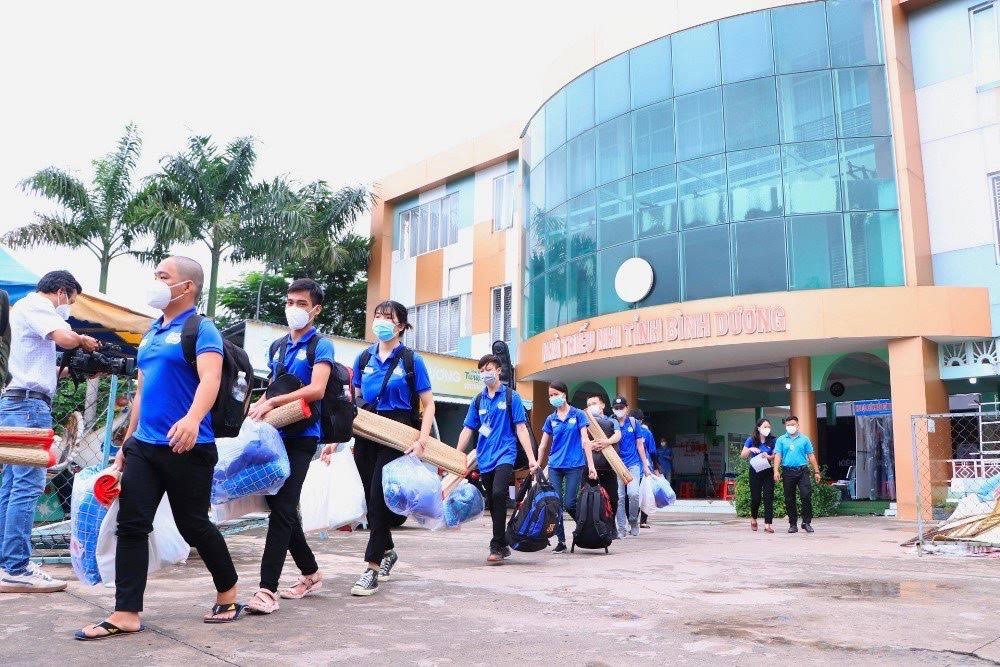 20 volunteers set off on duty for No. 3 Field Hospital.
Currently, in addition to 1,000 volunteers who are youth union members and are assisting at field hospitals and isolation areas, the Provincial Youth Union also cooperates with other units to organize a "ATM F0" program to mobilize people who were infected with Covid-19 and have recovered, home isolation period ended, and people who has received two full Covid-19 jabs, to assist works at hospitals, medical facilities, isolation areas, and F0s being treated at home in the transportation of necessities, cleaning, care, counseling and counseling for patients undergoing treatment.
Reported by Ngoc Nhu - Translated by Ngoc Huynh