On June 1, at Binh Duong Buddhist Cultural Center - Hoi Khanh Pagoda's Communal House (Thu Dau Mot City), Provincial Red Cross Society coordinated with Social Charity Board of Provincial Buddhist Sangha to open a "zero-dong market". Nguyen Van Loc, Member of Provincial Party Standing Committee, Head of Provincial Party Mass Mobilization Board, Chairman of Provincial Fatherland Front Committee, attended the ceremony.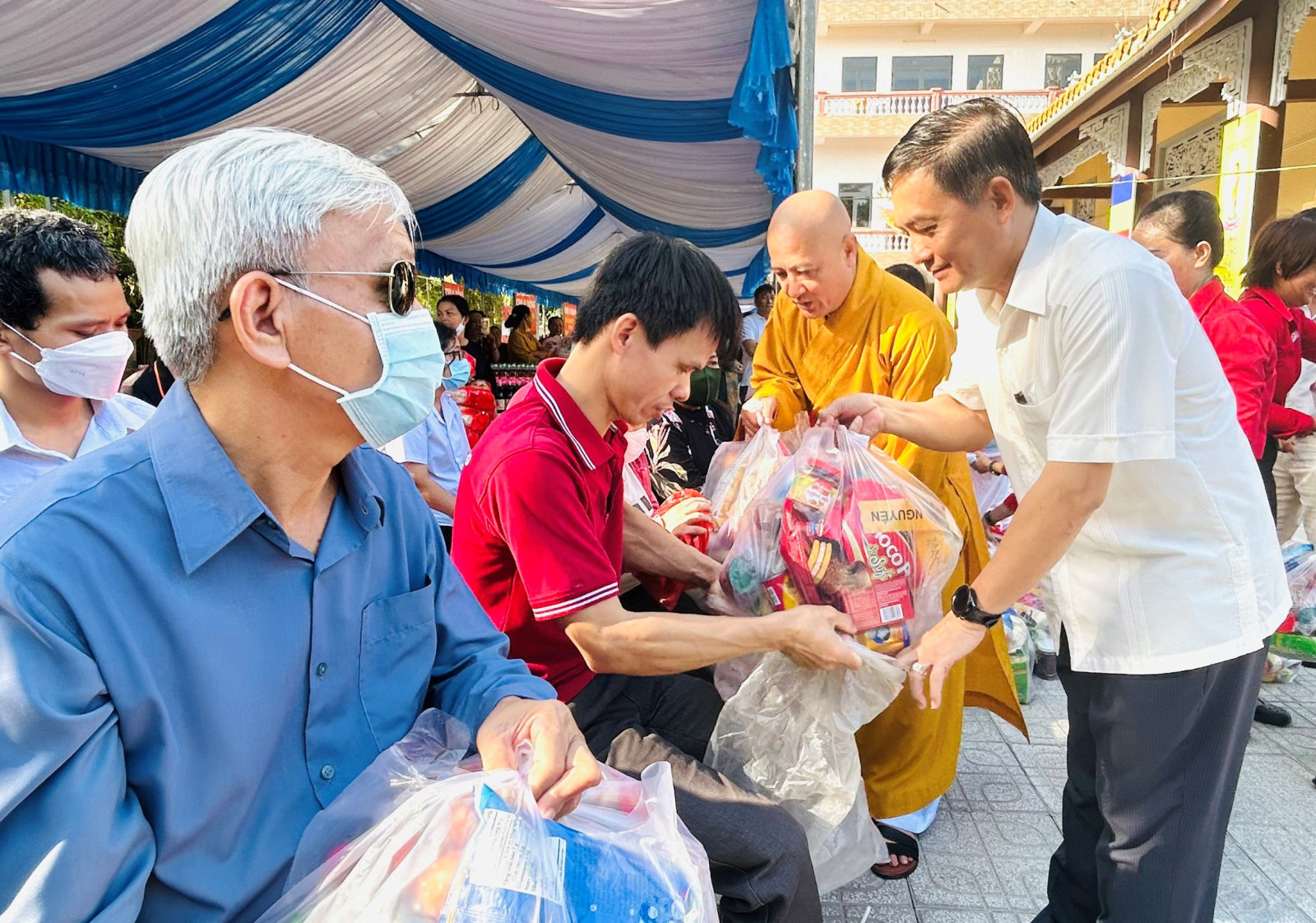 Nguyen Van Loc and Most Venerable Thich Hue Thong present gifts to the blind at the market.
The zero-dong market presented necessities to 700 workers, the blind, and needy people in Thu Dau Mot City, Thuan An City, and Tan Uyen City. Each person coming to the market received gifts worth over 1.3 million VND, with nearly 40 items. Total cost of the market was over 950 million VND; in which Social Charity Board of Provincial Buddhist Sangha supported gifts worth 600 million VND, the rest was financed by Provincial Red Cross.
This is one of the meaningful humanitarian charity activities of Binh Duong Buddhism on the Buddha's birthday 2023 in order to join hands with Provincial Red Cross to well perform humanitarian work. The gifts shared from this joint effort have helped people having difficult circumstances and disadvantaged people improve their lives.
Reported by H.Thuan - Translated by Ngoc Huynh