In the morning of November 25, Dau Tieng District People's Committee held a ceremony to launch the Action Month for Gender Equality and Prevention of and Response to Gender-based Violence in 2022 (in photo).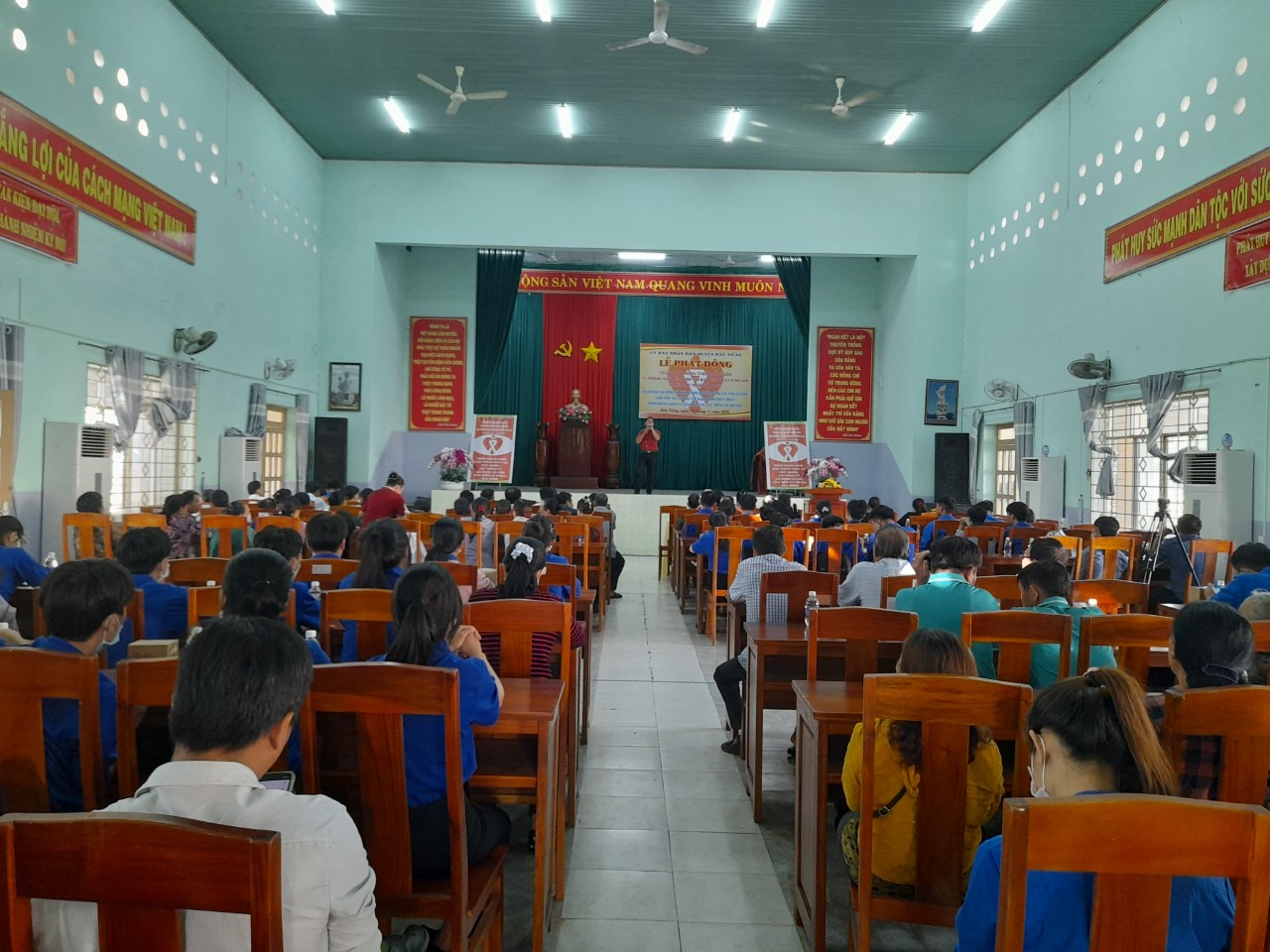 This year's action month is themed "Ensuring social security, empowering and creating opportunities for women and female juniors to realize gender equality and eliminate gender-based violence"
In recent years, branches of Dau Tieng districts have organized many practical activities to prevent domestic violence and protect women and children. The district has directed communes, towns, quarters and hamlets to regularly propagate knowledge and skills on gender equality for the advancement of women, replicating domestic violence prevention models, and contributing to reducing domestic violence, especially violence against women and female juniors in the district.
The launching ceremony is the first in a series of activities to promote information, propaganda, and mobilization of all levels, sectors, agencies, organizations, families, individuals and the whole society to join hands in eliminating all forms of discrimination and violence on the basis of gender to create conditions and opportunities for women and female juniors to develop equally, thereby, contributing to reducing violence and abuse of women and children in the district.
Reported by Tri Dung – Translated by Vi Bao