The First ASEAN Digital Senior Officials' Meeting and ASEAN Telecommunications Regulators' Council (ADGSOM – ATRC) Leaders' Retreat in 2023 took place on March 20-21 at the ASEAN Secretariat in Jakarta, Indonesia.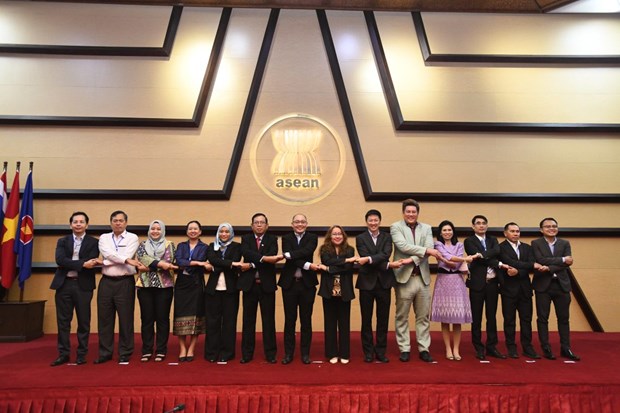 Delegates at the first ASEAN Digital Senior Officials' Meeting – ASEAN Telecommunications Regulators Council Leaders Retreat (1st ADGSOM-ATRC Leaders' Retreat)
The event was chaired by the Philippines as ADGSOM Chair for 2023. The meeting discussed the outcomes and follow-up actions from the 3rd ASEAN Digital Ministers' Meeting (ADGMIN) held from February 6-10 in Boracay, the Philippines.
Taking a multi-faceted approach that considers the economic, social, and environmental dimension of digitalisation and digital technologies, the meeting recognised the urgent need for collaboration and synergy among the ASEAN member states to achieve a sustainable, inclusive, and resilient digital future.
With the ASEAN Digital Masterplan 2025 reaching its halfway mark in 2023, the meeting assessed current achievements and examined whether there is a need to refine desired outcomes and enabling actions to achieve the goals set out in the Masterplan./.
VNA