The Association of Southeast Asian Nations (ASEAN) and the Republic of Korea (RoK) have reaffirmed their commitments to build closer ties and further enhance cooperation at the 8th meeting of the ASEAN-RoK Joint Cooperation Committee (JCC) held via video-conference.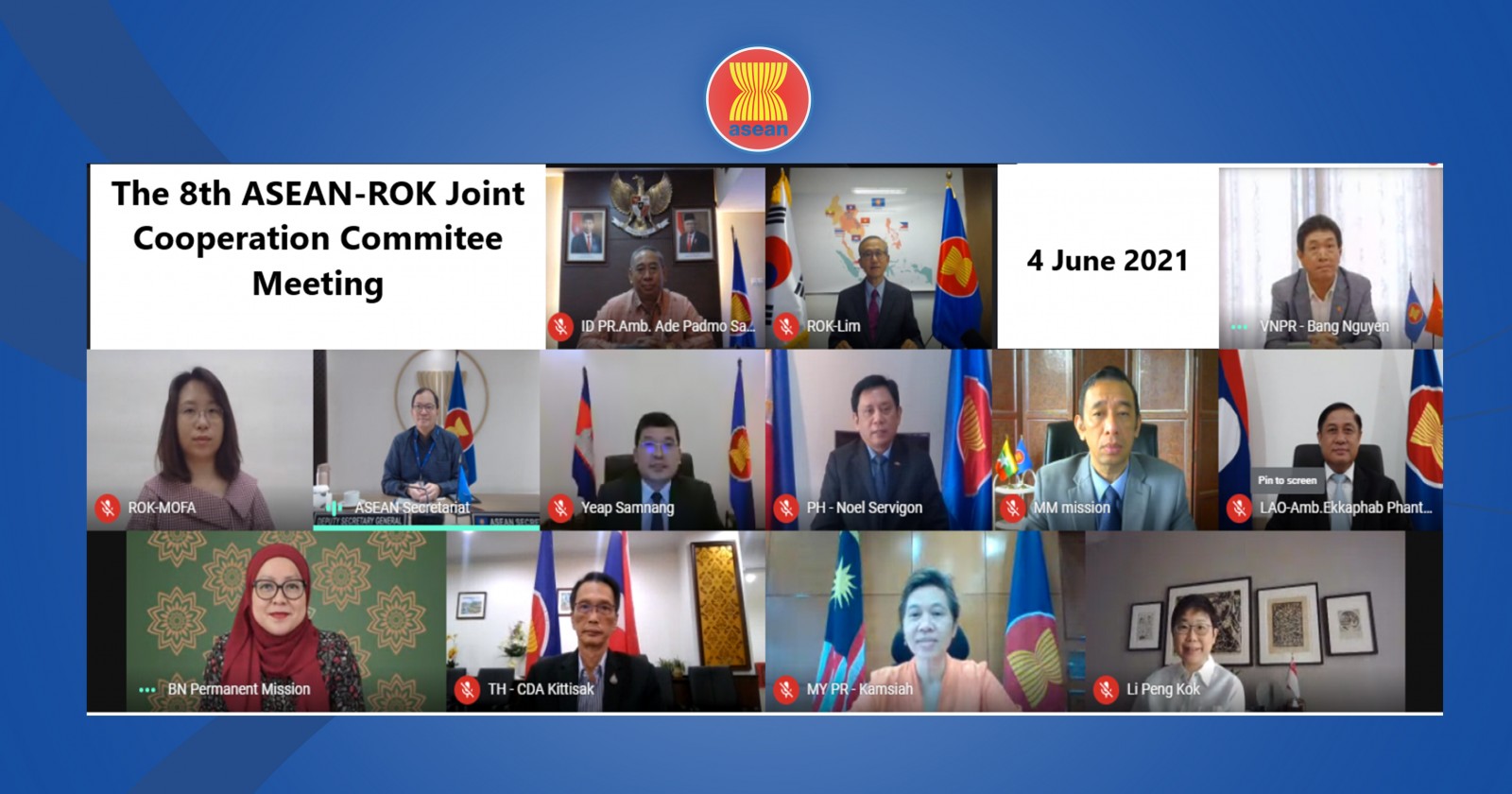 At the event
The meeting took note of good progress in the bilateral collaboration over the last year, including the deployment of the outcomes of the 21st ASEAN-RoK Summit and activities to implement various areas of cooperation under the new ASEAN-RoK Plan of Action (2021-2025).
They said the cooperation continued to be strengthened despite the impact of the COVID-19 pandemic, particularly in public health, disaster management, education, culture exchanges and connectivity.
The meeting highlighted the close ASEAN-RoK ties and the RoK's support for ASEAN and ASEAN member states in coping with the COVID-19 pandemic, including the RoK's provision of medical supplies and equipment to ASEAN member states and its contribution to the ASEAN COVID-19 Response Fund.
ASEAN welcomed the RoK's New Southern Policy Plus that aims at further advancing their relations in line with the three pillars of the ASEAN Community.
Both sides agreed to continue strengthening cooperation in various areas, including trade and investment, digital economy, tourism, disaster management, public health, smart cities and innovation, connectivity, capacity building and human resource development. Various cooperative activities and projects are being implemented in these areas with support from the ASEAN-RoK Cooperation Fund.
The 8th ASEAN-RoK JCC meeting was co-chaired by Permanent Representative of Brunei to ASEAN Pengiran Hairani Pengiran Tajuddin and RoK Ambassador to ASEAN Lim Sungnam.
It was attended by permanent representatives of ASEAN member states and the ASEAN Deputy Secretary-General for Political Security Community./.
VNA