In the afternoon of September the 25th, a talk on middle income trap under Horasis India Meeting 2022 was host by Professor Pieter Perrett of University of Applied Sciences Northwestern Switzerland with proactive sharing of middle income trap avoiding process of India and Vietnam in the current stage and the notable similarity.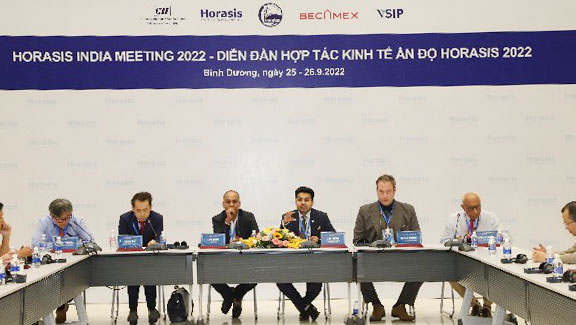 The delegates are discussing about the avoidance of middle income trap
As evaluated by economic experts, Asia is heading toward strong development. However, the COVID-19 epidemic and the Ukraine war have had inevitable impacts on economic recovery In the world. In such reality, the experts discussed how to manage the fast transition into high income economy in the region. The discussion was also about the fields that are more attractive to investments and reforms in Vietnam and India and what to be avoided.
The experts also stressed on Training The development of high Tech agriculture, The rule of science and technologies. Logistics, infrastructure, and digital competence are developed to avoid middle income trap as well as o inspire entrepreneurship of Vietnam and India in the process of avoiding middle income trap.
Reported by Tieu My - Translated by Vi Bao