Binh Duong has always been evaluated as one of the leading provinces and cities in the country in terms of socio-economic development and the FDI attraction level. The province's Gross regional domestic product (GRDP) has been at relatively high growth rate compared to the national average growth rate. To have this result, the province has always strived to improve its investment environment, reform administrative procedures, improve competitiveness, and commit to accompanying investors for sustainable development.
Decisive actions
At the beginning of November 2022, exactly one year after the signing of memorandum of understanding between Lego Group and Vietnam - Singapore Joint Venture Company Limited, Lego Group (Denmark) officially kicked off their factory construction project in VSIP 3 in Binh Duong.
The project execution resulted from the involvement of the Government, ministry levels, and Binh Duong provincial leadership in timely seizing investment cooperation opportunities in the new situation, actively welcoming multinational and large corporations to invest in business.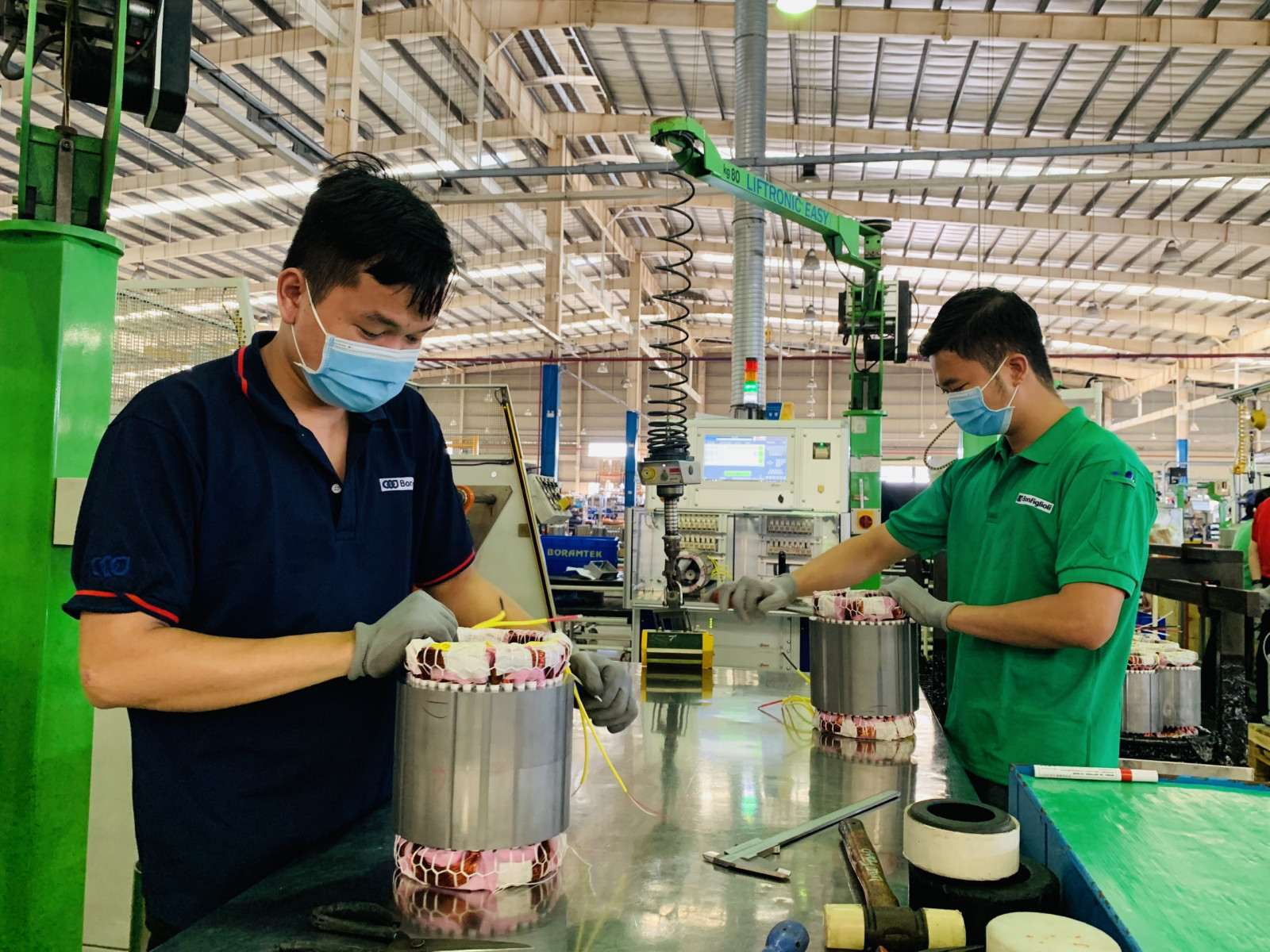 Production activities at Bonfiglioli Vietnam Company (My Phuoc 3 Industrial Park).
In mid-June 2022, Nguyen Van Loi - Member of the Provincial Party Central Committee, Secretary of the Provincial Party Committee, Head of the Provincial Delegation of the National Assembly, had a meeting with representatives of Lego Group to discuss and solve difficulties facing the corporation, especially the delayed approval of 1/5000 and 1/2000 planning of VSIP III and the problem of handing over land to the group.
As a result, Binh Duong completed the 1/5000 and 1/2000 planning of VSIP 3, handed over the land for Lego Group to begin the construction.
Preben Elnef, Vice President of Lego Group, said that he strongly believes in the commitment made by the provincial leaders, that is to create all favorable conditions for Lego to build the factory as soon as possible. Preben Elnef said that he is extremely grateful for all the support that Lego has been receiving to realize their plan.
"Over the past time, Binh Duong provincial government has always cared and shared difficulties, especially the transparent and positive feedback from provincial leaders has strengthened the company's confidence in the provincial investment environment. We look forward to receiving enthusiastic support from Binh Duong province so that the factory will go into operation in 2024 on schedule, creating positive impacts on local economy and communities", said Preben Elnef.
To keep improving the investment environment
At "Meet Korea 2022", Lee Young Man, Chairman of Sung Hyun Vina Group, said that Binh Duong is a potential land that promise to promote development to economic groups and businesses both at home and abroad. Especially when the infrastructure system of the province has been receiving investment and completed to reach the international level in recent years.
In addition, the province's open and transparent mechanisms and policies, especially on reforming administrative procedures and improving the business investment environment, have earned the attention and trust of investors. Therefore, it is certain that in the coming time, many investors from developed countries will come to explore investment opportunities in the province.
Mai Hung Dung, Member of the Provincial Party Standing Committee, Permanent Vice Chairman of the Provincial People's Committee, said that thanks to the open and supportive policies to investors, Binh Duong has strongly risen to become one of the leading cities has the highest industrial development pace, and is the most dynamic locality in the Southern key economic region.
To improve competitiveness, the province attempts to attract investment into planned industrial zones, speed up the implementation progress, invest in building infrastructure of modern industrial zones, and soon form a scientific technological industrial park. With preferential policies, modern infrastructure, and open transparent administrative procedures, the province continues to become an attractive destination for investors, especially foreign investors.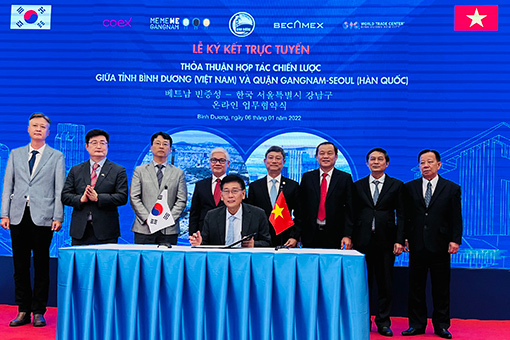 With dynamism, creativity, supportive actions to investors and partners, in difficult conditions, Binh Duong still attracts strong foreign direct investment capital.
"Binh Duong provincial authorities commit to creating all favorable conditions for the business communities. Binh Duong always accompanies investors on the sustainable development path," affirmed Vo Van Minh, Deputy Secretary of the Provincial Party Committee, Chairman of the Provincial People's Committee.
With an open and attractive investment environment, in recent years, Binh Duong has always been one of the leading provinces and cities nationwide in FDI attraction. Over the first 10 months of 2022 alone, the province attracted $2.84 billion, including 61 new projects, 20 capital increase projects and 158 capital contribution projects. Accumulated to 31 October 2022, the province had 4,076 investment projects from 65 countries and territories with a total registered capital of more than 39.6 billion USD.
Binh Duong is currently ranked second in the country in terms of attracting foreign investment capital, after Ho Chi Minh City. In which, Taiwan is leading with 862 projects and total investment capital of $6.2 billion; the second position is Japan with 339 projects and total investment capital of $5.8 billion; third is Singapore with 277 projects and a total capital of $5.4 billion...
Reported by Ngoc Thanh - Translated by Ngoc Huynh