On the morning of March 27, Binh Duong Provincial Customs Department coordinated with VSIP Customs Branch and Viet Huong Industrial Park Customs Branch to hold a dialogue meeting with enterprises that are manufacturing and investing in the province. Participants of the meeting were representatives of more than 100 enterprises in these two industrial parks.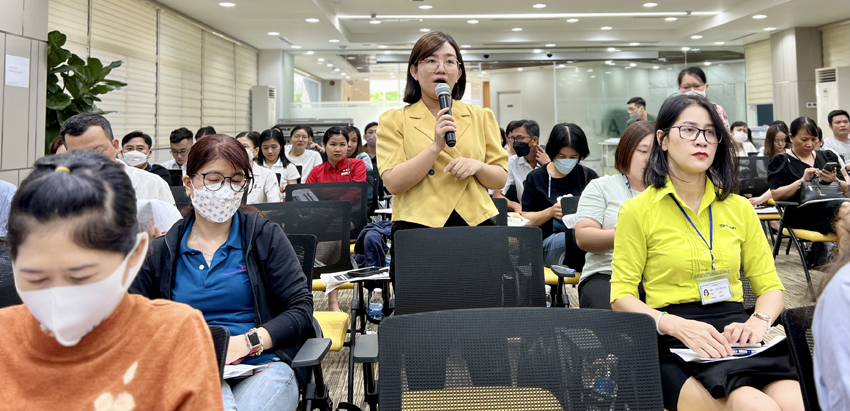 Business representatives speak at the meeting.
At the meeting, the Provincial Customs Department informed enterprises of new regulations on labeling and origin of goods according to Decree No. 111/2021/NDCP dated December 9, 2021. Accordingly, for imported goods that are components, in case the mandatory contents cannot be shown on the goods, the commercial packaging must have a label and the label must show the mandatory contents as prescribed in Section 2, Clause 5, Article 1 of Decree No. 111/2021/ND-CP dated December 9, 2021. For exported goods, the labeling on goods and packages of exported goods shall comply with provisions of Clause 3, Article 10 of Decree No. 43/2017/ND-CP as amended and supplemented in Clause 5, Article 1 of Decree No. 111/2021/NDCP, the labels of exported goods shall be made in accordance with laws of the importing country... Representatives of the Provincial Customs Department and its branches also answered in detail some opinions and questions of enterprises related to labeling and origin of goods.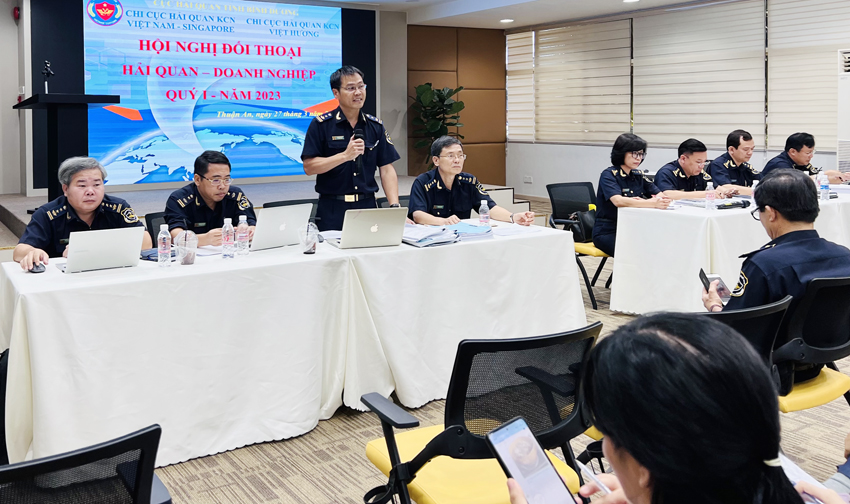 Provincial Customs Department also noted opinions of enterprises related to the issue of labeling and origin of goods; import and export goods, tax policies and customs procedures... in order to promptly solve problems and difficulties, contributing to creating a favorable business environment, facilitating production and business development in the province.
Reported by Ngoc Thanh - Translated by Ngoc Huynh