On May 17, Binh Duong Customs Department in collaboration with Taiwanese Business Association in Binh Duong province held a dialogue meeting with Taiwanese business investors in the province.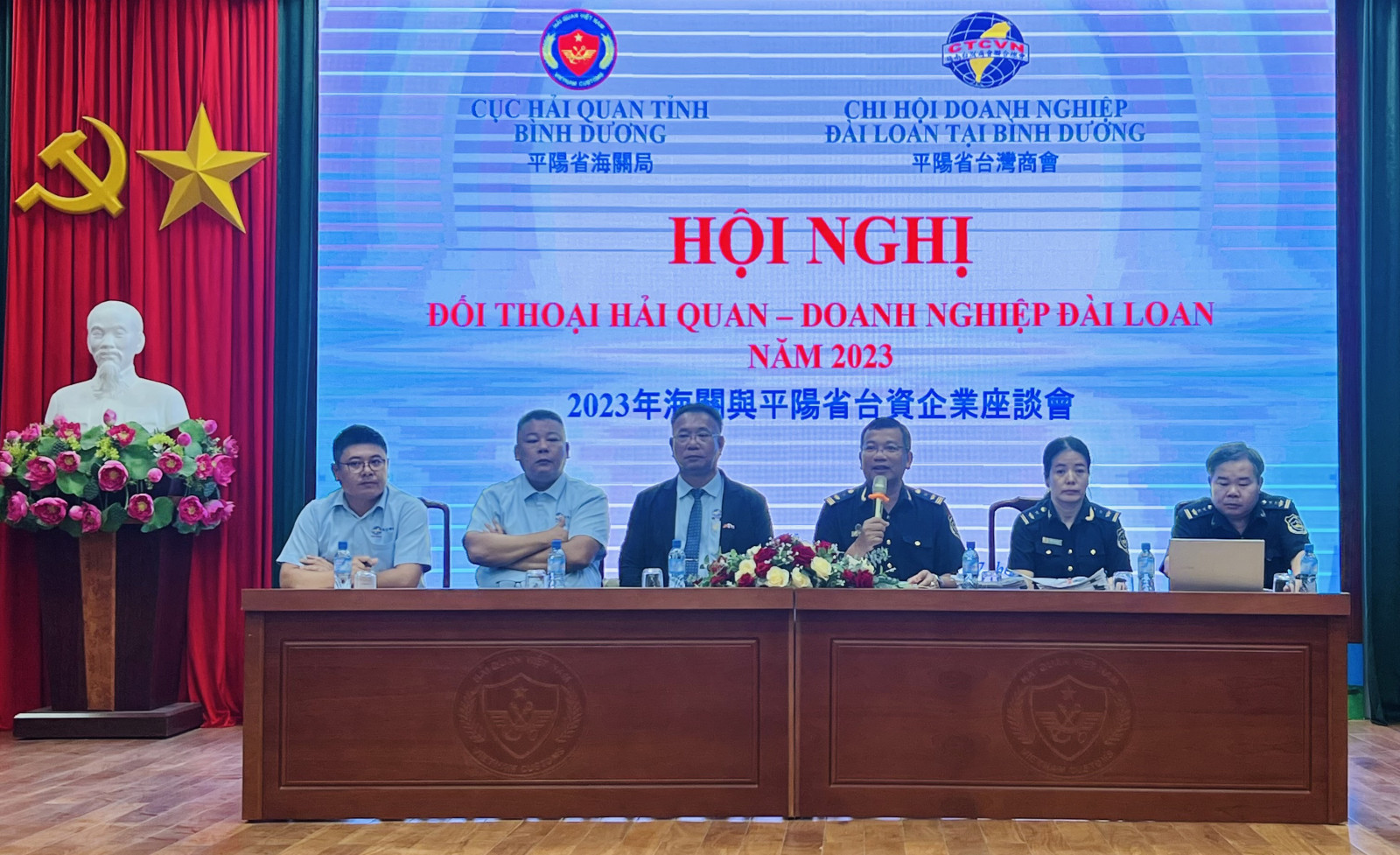 At the conference, Provincial Customs Department disseminated new regulations and policies related to customs procedures, customs inspection and supervision, import and export tax; notes and warnings of some mistakes that businesses often make in customs declaration and post-clearance inspection...
At the dialogue, the Customs Department also listened to opinions and comments of Taiwanese investors who are carrying out procedures at the Customs Department; strengthen coordination to ensure compliance of investors; accompanied Taiwanese investors to stabilize, develop, and expand investment and production.
Binh Duong Customs Department is currently carrying out customs procedures for more than 500 investors from Taiwan (China) operating in Binh Duong.
Reported by Ngoc Thanh - Translated by Ngoc Huynh