From May 12 to 17, Binh Duong Provincial Mission visited and gave gifts to soldiers and islanders in Truong Sa island district (Khanh Hoa province) and DK1 Platform, helping to safeguard Vietnam's sovereignty over seas and islands.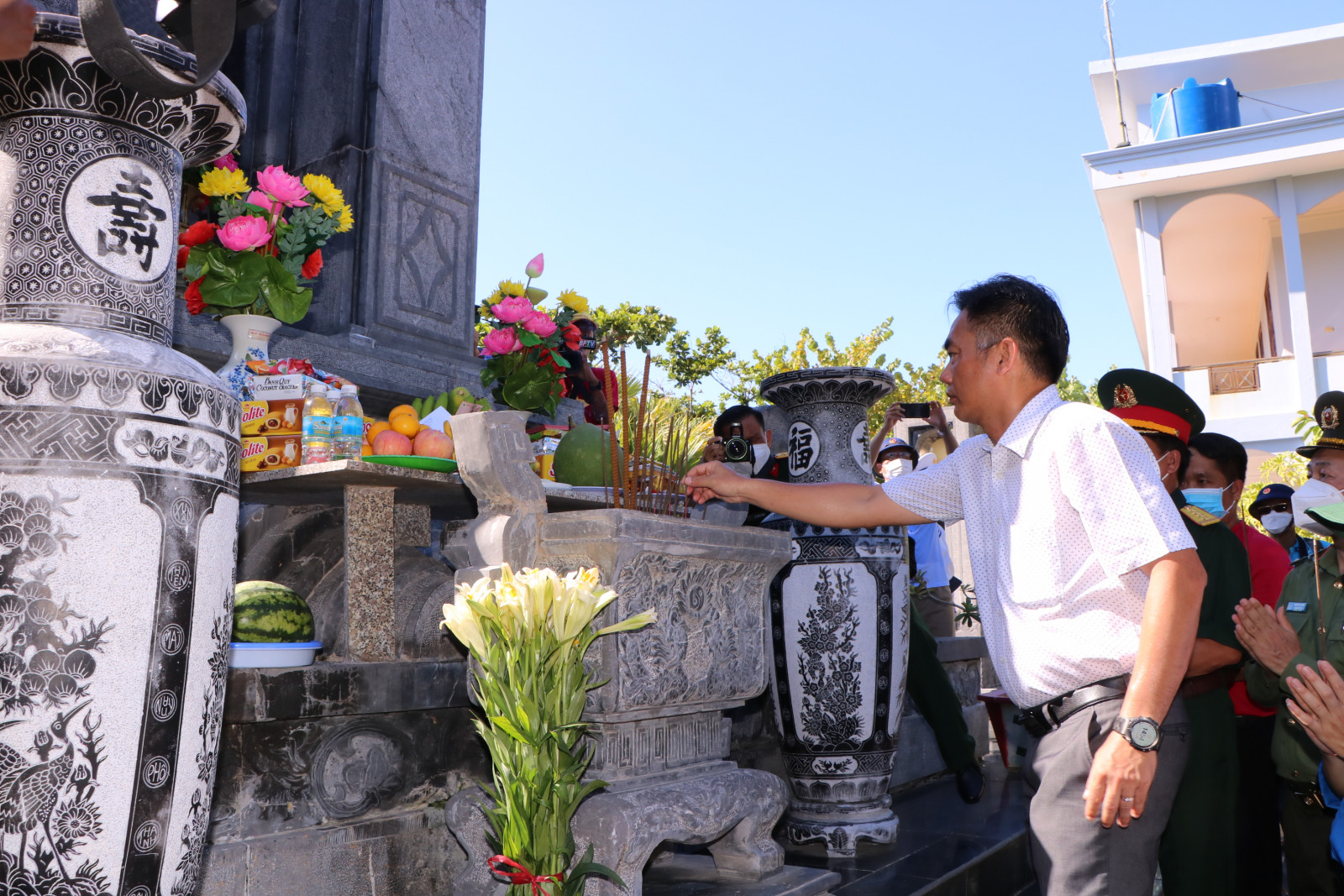 Accordingly, the delegation visited, encouraged and gave gifts to officials and soldiers of Da Thi island, Sinh Ton Dong, Toc Tan C, Phan Vinh C, Thuyen Chai, An Bang, Da Dong A, Da Tay B, Truong Sa, and DK1/12 Platform with a total value of 5.4 billion VND. In particular, on occasion of the 132nd birthday of the President Ho Chi Minh, Binh Duong provincial delegation planted trees on Truong Sa island.
At the destinations, the provincial delegation headed by Nguyen Loc Ha, Member of the Provincial Party Standing Committee, Vice Chairman of Binh Duong Provincial People's Committee, graciously encouraged and presented gifts to officers and soldiers on duty here. Nguyen Loc Ha expressed his admiration for the pioneering spirit, the spirit of diffilculty overcoming, sacrifice for the country of island soldiers.
He wished all soldiers to continue to promote their results and achievements, to learn, train and strive to build islands that are "Strong in politics, strong in defense, bright in morality, good in lifestyle, beautiful in the environmental landscape and exemplary in military-democratic solidarity". In the above-mentioned islands, representatives of the Central ministries, departments, branches, localities, enterprises also offered many meaningful gifts to officials and soldiers in the islands.
Reported by Do Trong - Translated by Ngoc Huynh