On October 22, Vo Van Minh, Chairman of provincial People's Committee signed and promulgated the Document No. 5412/UBND-VX on the implementation of temporary measures on safe, flexible adaptation to and effective control of Covid-19.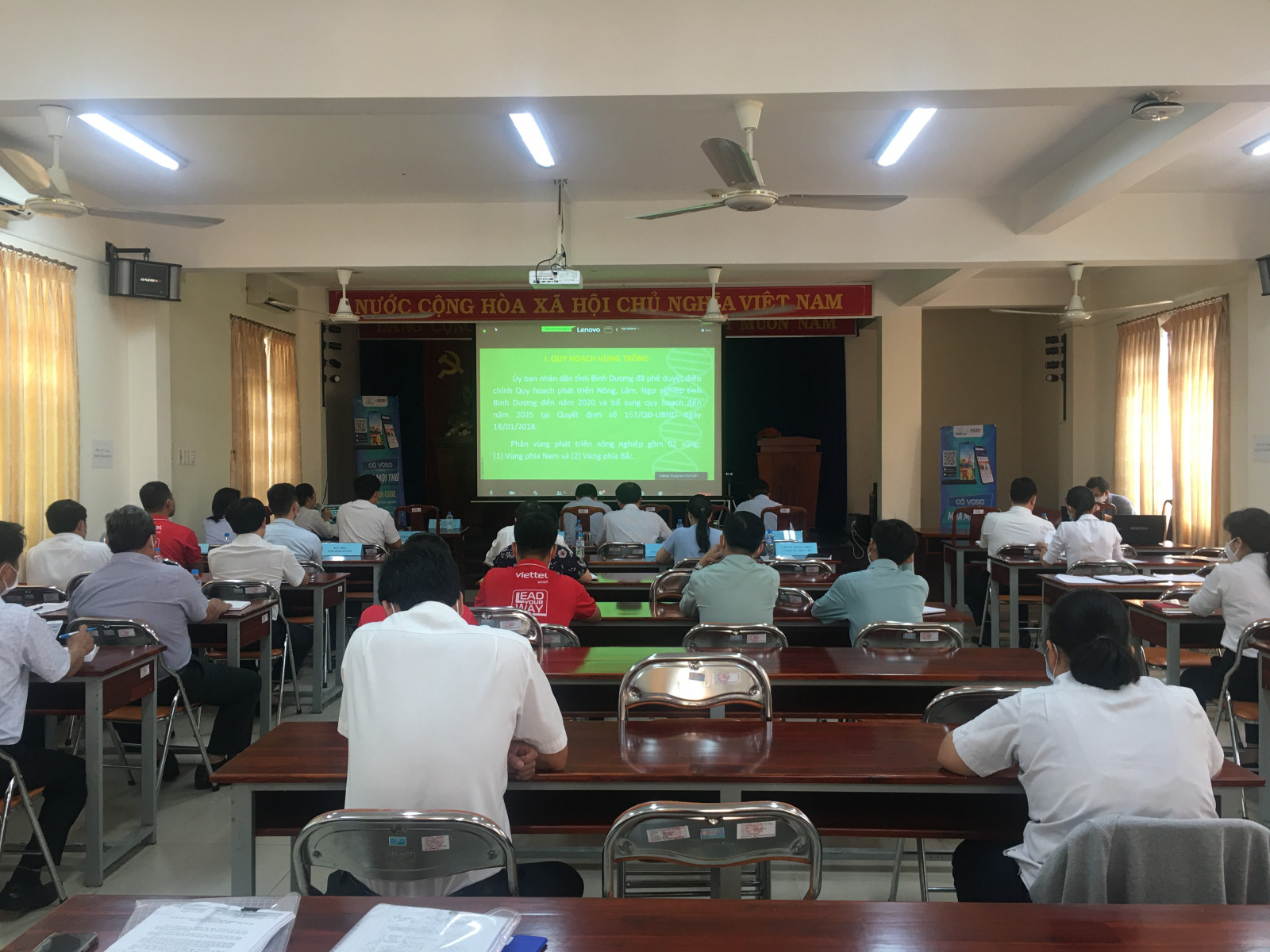 Indoor activities such as meetings, training sessions, seminars...are not limited to the number of people in the level-1 region. They will allow gathering of 50, 30 and 20 people in the level- 2, 3 and 4 regions, respectively
Accordingly, the province has implemented 5 solutions to safely adapt to the pandemic and effectively control it, especially regulations for each pandemic level (levels 1, 2, 3, 4) for people, organizations, agencies and enterprises are concretized such as: The organization of concentrated indoor and outdoor activities of organizations, agencies and units; public passenger transport by road and inland waterway; the operation of production, business and service facilities; the operation of direct education and training; the operation of agencies, offices and religious establishments; the operation of service establishments with high risk of infection and the application of information technology for Covid-19 prevention and control (see details on Binh Duong electronic newspaper: www.baobinhduong.vn).
The province's point of view is that pandemic prevention is fundamental and long; health staff as the core force together with the army and police forces mobilize the participation of all forces and people from all strata in the society in the Covid-19 fight. The province's regulations on Covid-19 prevention ensure the dual goals, but put people's health and lives first. Based on the instructions of the Ministry of Health, ministries and sectors, the province will decide to apply appropriate administrative measures and be able to flexibly apply specific additional measures, but not contrary to the Government's regulations, not cause congestion for circulation and production of goods. The province's solutions for safe, flexible adaptation to and effective control of Covid-19 pandemic must be implemented decisively, promptly and drastically, ensuring harmony between medical solutions and administrative, economic and social ones.
The province's medical solutions are implemented under the motto "Isolation, testing are the key, vaccines and drugs are prerequisites". On that basis, departments and localities shall base on their functions and tasks for implementation.
Reported by Hoang Linh-Translated by Kim Tin