Early September 26, Binh Duong Junior College of Fine Arts and Culture held the opening ceremony for the 2022-2023 school year.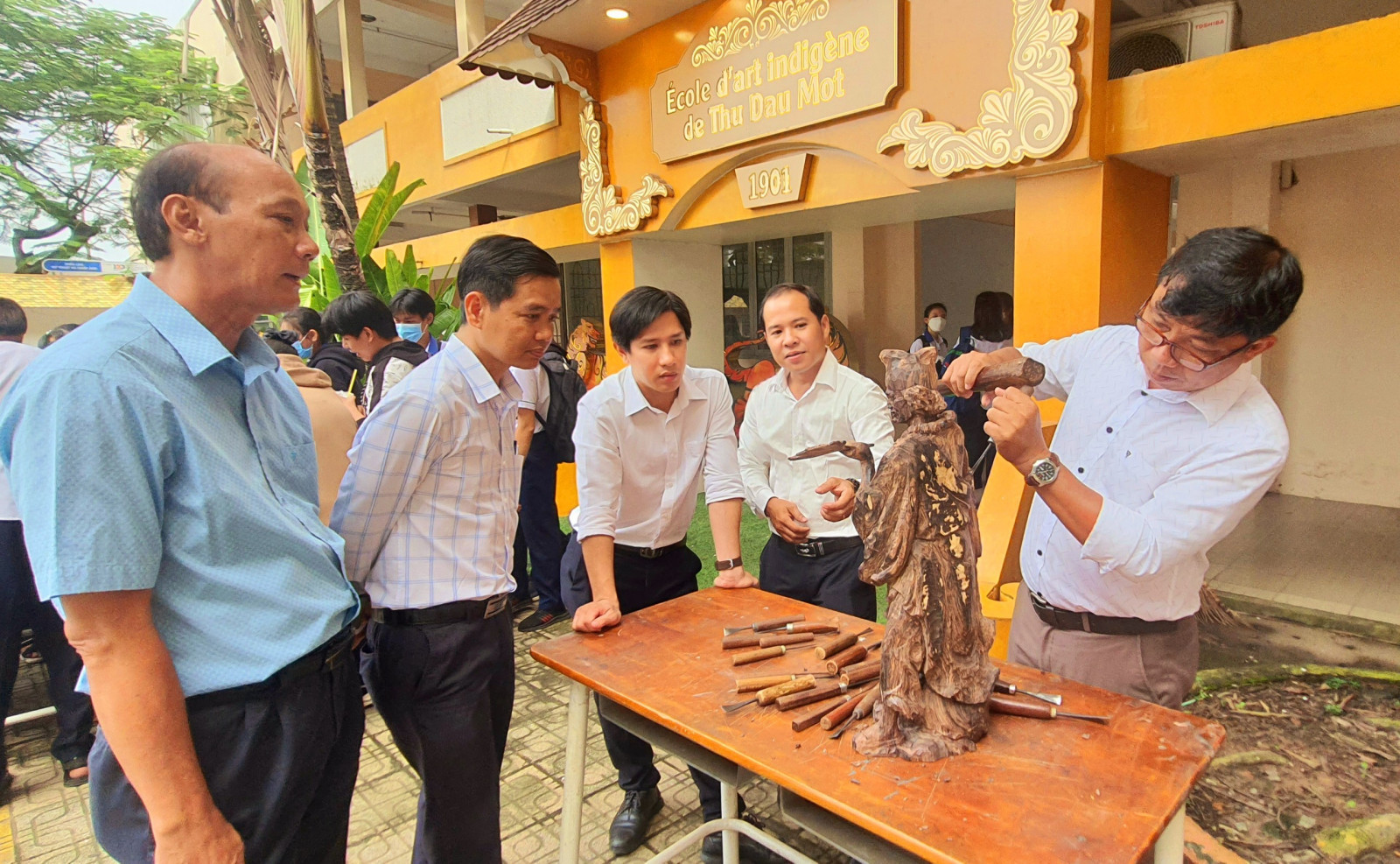 Delegates have a look at art works made by teachers of Binh Duong Junior College of Fine Arts and Culture
In the 2022-2023 academic year, the school enrolls students for intermediate training in 8 majors: graphic design, fashion design, furniture design, lacquer, sculpture, vocal music, cultural management and tourist guide. In addition, the school also provides elementary training for the following majors: graphic design, applied graphics technician, autocad applied in the furniture industry, wood carving, home sewing, fashion drawing... At the opening ceremony, the school welcomed more than 100 new students in the first enrollment batch of the new school year.
On this occasion, the school kicked off a fine art exhibition, showcasing about 80 products of traditional faculties, including: sculpture, lacquer and furniture design. These are products created and made by the generations of students, selected and kept in the school's collection of good products. The exhibition aimed at introducing the simple, unique and distinctive beauty of traditional fine art products to the people while attracting more students to the traditional majors being trained at the school...
Reported by Hong Thuan-Translated by Kim Tin