Early May 10, at Binh Duong provincial Administration Center, Mr. Vo Van Minh, Deputy Secretary of the provincial Party Committee, Chairman of the provincial People's Committee received Mr. Carsten Rasmussen, Operation Director of Lego Group (Denmark) to exchange information of investment of the group in Binh Duong province.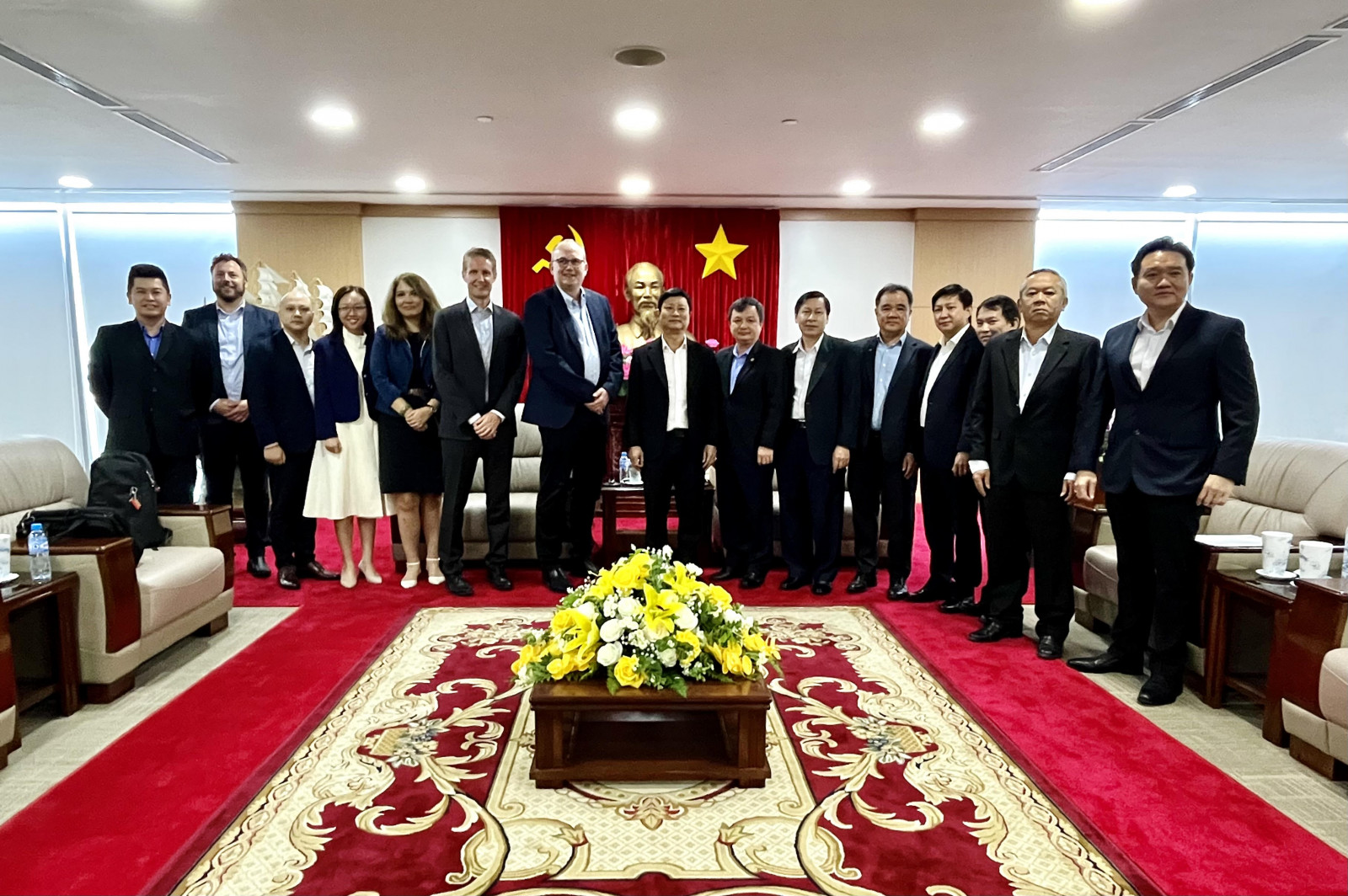 Binh Duong provincial leaders stand for photos with the Lego Group's delegation
At the meeting, Mr. Carsten Rasmussen informed the provincial leaders of the construction progress of the new factory in Binh Duong and the upcoming milestones of Lego Group. He affirmed that the decision to choose Binh Duong as the investment and construction site for a new factory was carefully considered and was part of the Group's development strategy. Lego Group is very pleased to cooperate with the province and Vietnam-Singapore Industrial Park Limited Company (VSIP) to build so modern a factory that could contribute to offer thousands of new job opportunities and provide richer and more quality products alongside with the local development. The project will bring the Lego play experience closer to future generations of children; at the same time, it meets special safety standards at the factory while protecting the green and clean environment. Mr. Carsten Rasmussen thanked the provincial authority for constant caring and sharing and looked forward to continual reception of enthusiastic support from specialized agencies to ensure the project roadmap by which the factory is expected to come into active operations in 2024.
The Chairman of the provincial People's Committee informed that, up to now, Denmark has invested in 14 projects mainly in the fields of processing industries, shoes-making, leather bags, toys, car trading and repairing cars, motorbikes and vehicles. Of such investment, Lego Group is one of the Danish enterprises with large investment capital to be residing in Binh Duong. The largest high-tech project since the COVID-19 pandemic in the province uses renewable energy, solar energy and practice of international standard emissions, so it would have very positive impact on the environment and ecosystem as a confirmation of the investment potentials and advantages of the province. The provincial authority is committed to always accompany the Group to remove any obstacles and speed up the construction of the factory.
Reported Ngoc Thanh – Translated by Vi Bao