On November 28, Binh Duong Provincial Labor Confederation sent two trucks carrying 10 tons of essential goods, which were donated by workers and officials, to support union members, workers and people in Soc Trang province affected by the Covid-19 pandemic.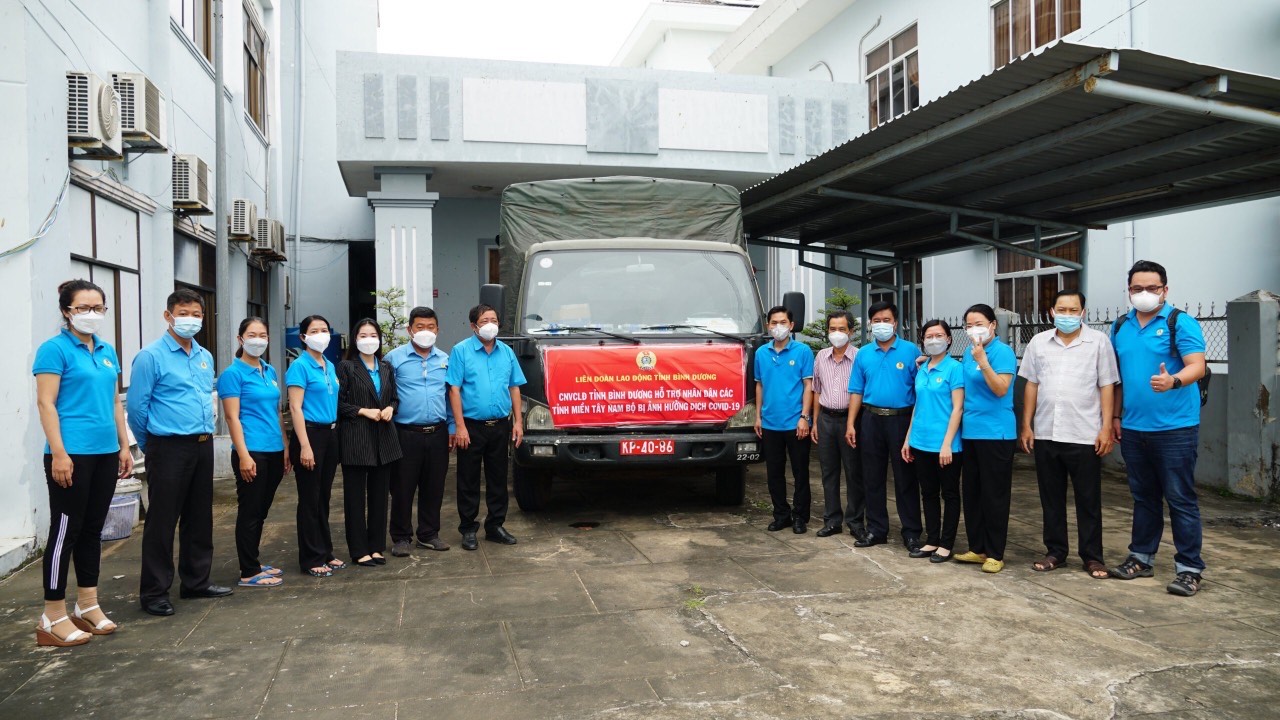 Labor Confederation of Binh Duong Province donated 10 tons of necessities to Labor Confederation of Soc Trang province.
10 tons of goods included medical supplies and necessities, such as instant noodles, milk, fast food, canned food, face masks, hand sanitizers, total value of 430 million VND. This activity aimed to share difficulties with union members, workers and people of Soc Trang province in the midst of the Covid-19.
Reported by Do Trong - Translated by Ngoc Huynh