Binh Duong provincial People's Committee has just issued a directive on strengthening the voluntary blood donation campaign in 2023.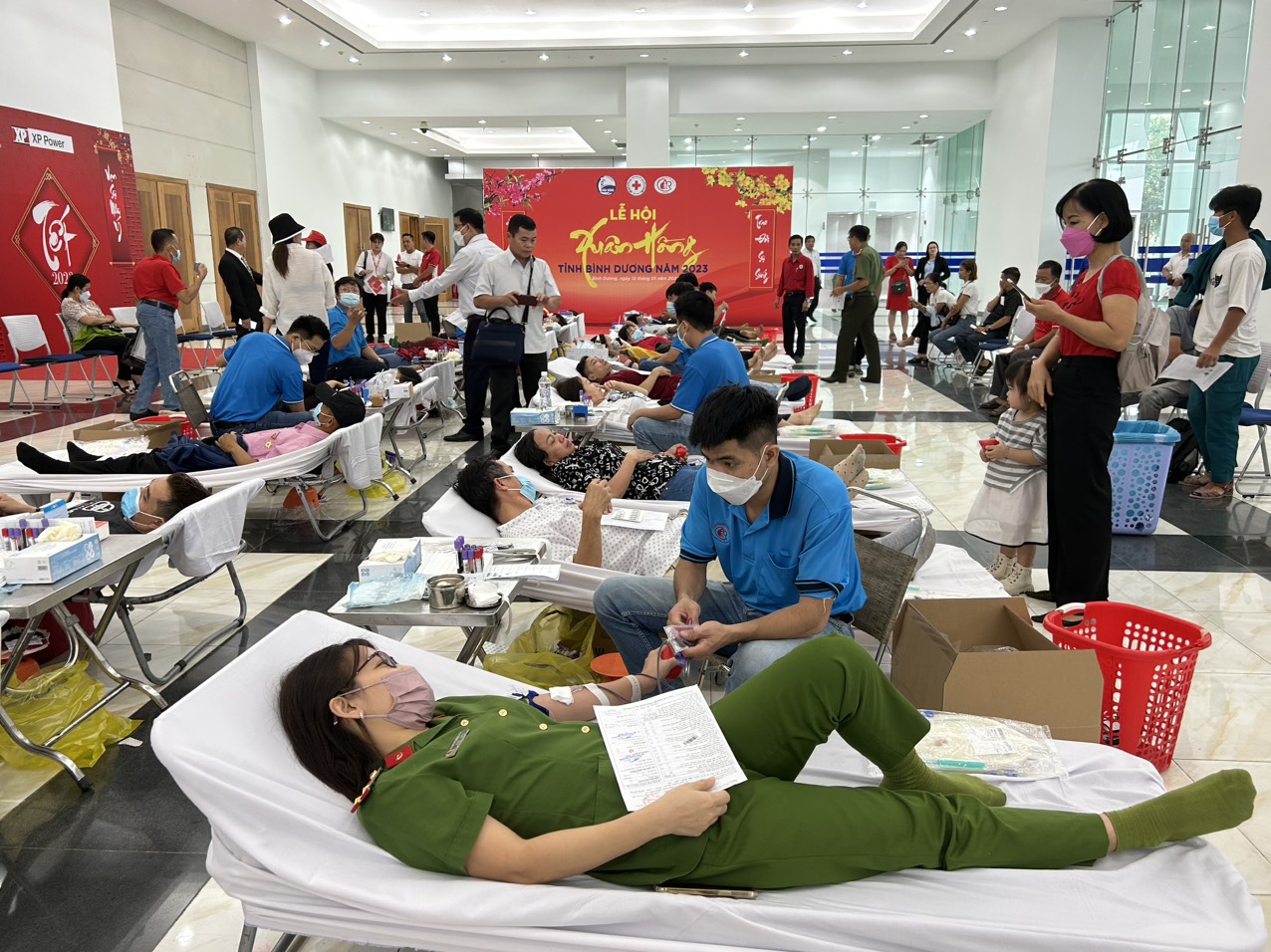 The Pink Spring Festival at the beginning of the new year 2023 attracts many people in voluntary blood donation drive
Accordingly, in order to ensure an adequate supply of safe blood for emergency and patient treatment in Binh Duong in 2023, the provincial People's Committee proposed departments, agencies, mass organizations, armed forces, People's Committees of districts, towns, cities, agencies, units, businesses and schools in the province continue to strengthen propaganda and mobilization of voluntary blood donation, mobilize at least 20% of cadres, civil servants, public employees, soldiers, union members and students to donate blood voluntarily and strive to achieve the target of 27,500 safe and quality blood units in 2023. The provincial Red Cross has the task of planning, organizing, coordinating the implementation, proposing the assignment of targets to the units, ensuring material foundations and equipment in service of propaganda, mobilization and blood reception, strengthening the propaganda and mobilization of voluntary blood donation, organizing preliminary and final reviews and proposing honor and commendation in a timely manner.
The provincial People's Committee proposed the Department of Health to direct the local hospitals and medical facilities to coordinate with the provincial Red Cross and the Blood Transfusion Center of Cho Ray Hospital from Ho Chi Minh city to organize the reception, to support professional human resources, to give first aid in case of accidents, transfer blood, ensure safety in blood transfusion, and at the same time, directing cadres, civil servants and public employees in the industry to actively participate in propaganda and mobilizing voluntary blood donation.
Reported by Hong Thuan – Translated by Vi Bao