A new book on President Ho Chi Minh has come to the public to commemorate the leader's 131st birth anniversary (May 19, 1890-2021).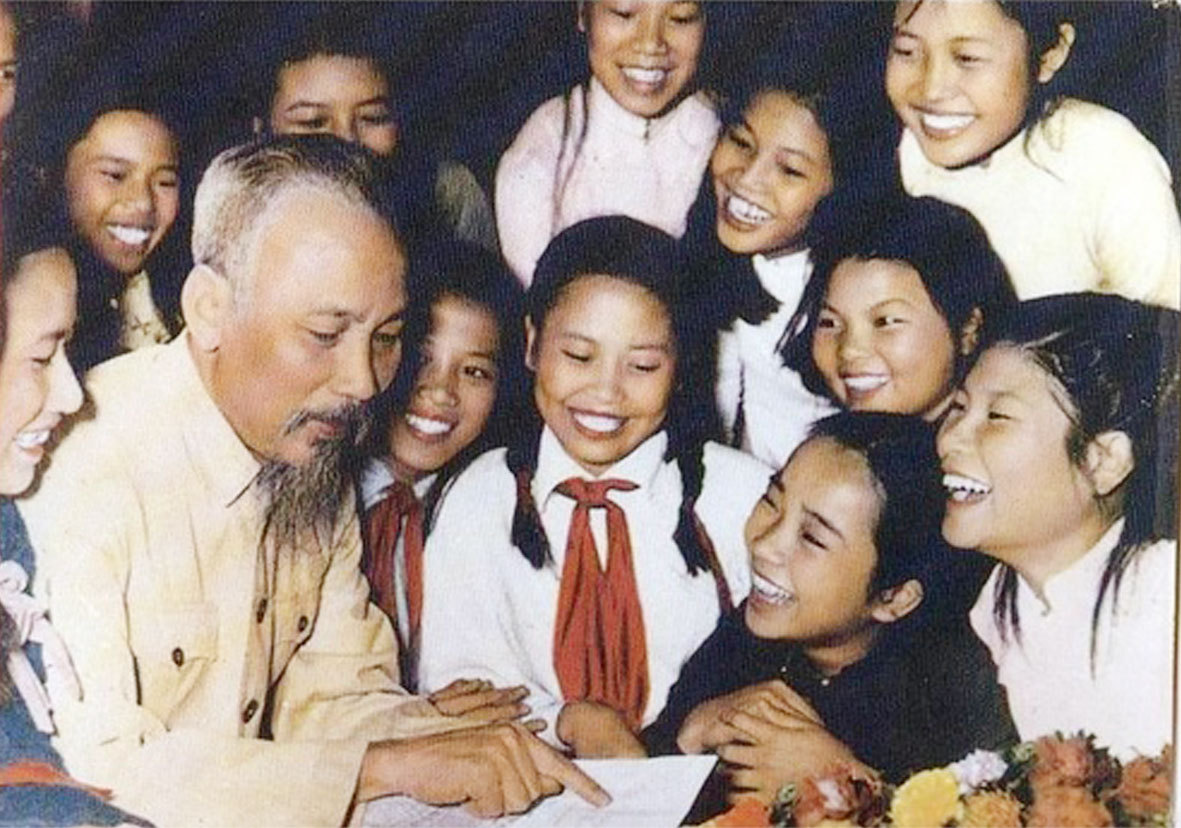 President Ho Chi Minh with children
Compiled by Assoc. Prof. Dr Bui Dinh Phong, a lecturer at the Ho Chi Minh National Academy of Politics, the book is also to mark the 110th year of President Ho Chi Minh's departure to seek ways for national salvation and 80th year of his return to the country.
The 500-page book is a thorough and meticulous research work comprising three chapters.
It spotlights President Ho Chi Minh's revolutionary career, the close-knit relationship between his aspiration and content of documents adopted in the 13th National Congress of the Communist Party of Vietnam on evoking a passion for building a prosperous, happy and glorious nation which is "on par with powerful nations across the five continents".
President Ho Chi Minh has become a great source of inspiration for not only Vietnamese authors and artists, but also their foreign counterparts./.
VNA