Many workers, who are living away from their hometown and working in the province, have faced difficulties due to the impact of the Covid-19 pandemic. All provincial levels, branches, and mass organizations have performed some timely solutions to support this worker group. This is a policy that shows the humanity and responsibility of the provincial government towards workers who are away from home. The sympathy and timely support in this difficult period has partially helped the workers to stabilize their lives, feel secure to stay and work in Binh Duong.
To warm the hearts of workers
Losing a job and having no income for a long time due to the Covid-19 has made the life of Nguyen Khanh Huyen, a native of Ha Tinh province, currently living in Tan Phuoc Khanh ward (Tan Uyen town), be in difficulties. Huyen said that due to her family circumstance, she had to send her two children back to her grandparents to work in Binh Duong. She is a hair styler, her husband is a factory worker. In the past three months, since the Covid-19 outbreak, her small salon had to close, her husband also stopped working, making her family's life very difficult. There were times when she and her husband thought about leaving Binh Duong and returning home to avoid the disease.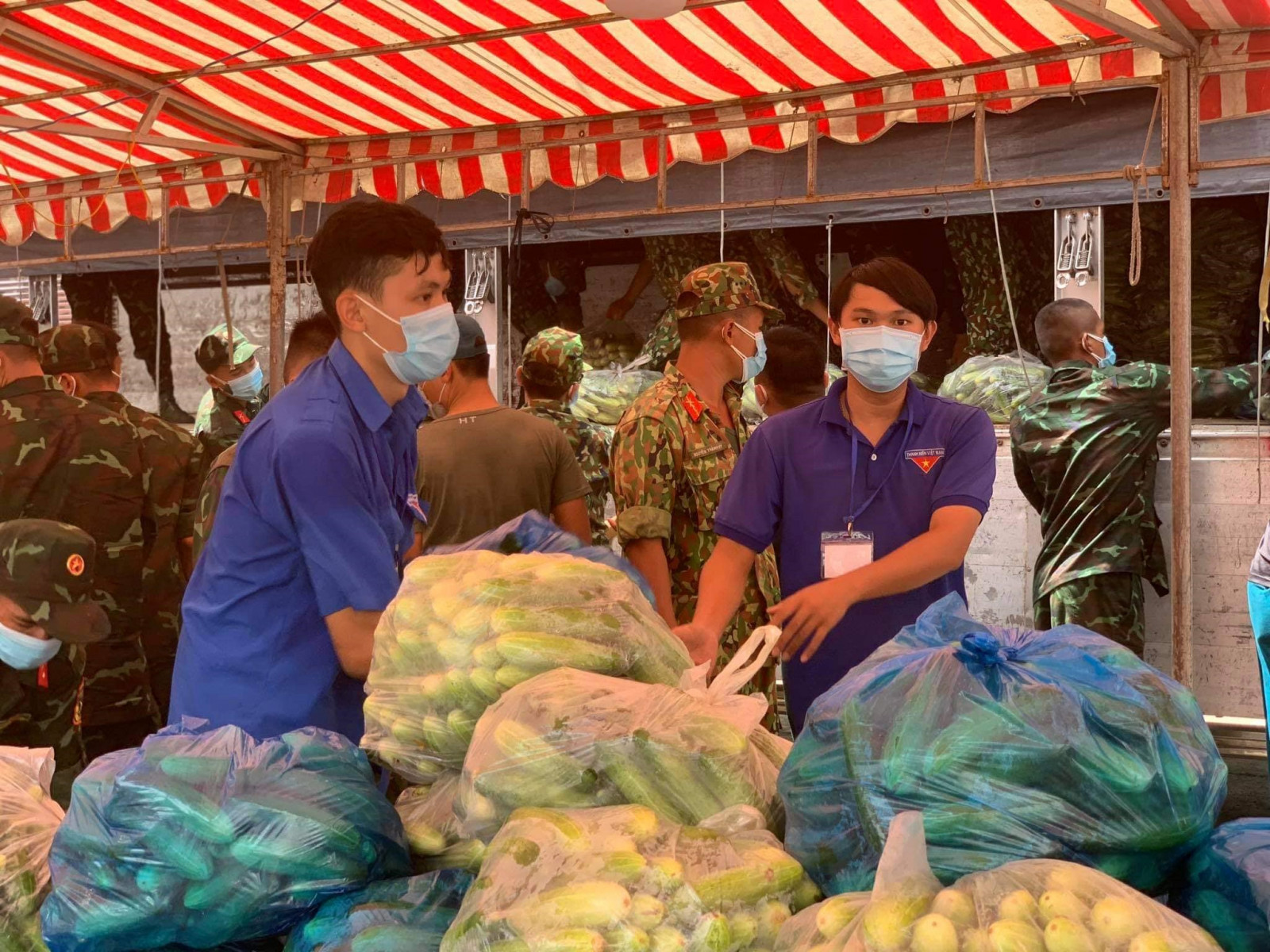 Departments and unions worked day and night to promptly support workers having difficult circumstances during the pandemic time.
"Fortunately, our family has received many aids from the local government and neighbors. Lodging house's owner reduced our rent and gave us rice and some other necessities. Local authorities also continuously provided food, thus our burden is somewhat lightened. Now I am allowed to reopen my hair shop, but the number of customers is still low. Now I wish the pandemic would pass by quickly so that our lives could return to normal," Huyen added.
Like Huyen, many worker, who are away from their hometown and working in Binh Duong, have received both material and spiritual support from the local government. Le Minh Hoang, Vice Chairman of Labor Confederation of Tan Uyen Town said: "The town's trade union officials have been straining to be on all fronts against the pandemic. We ha to divide our forces to both support the local government to fight the disease, and receive, distribute food to workers in the area. At the same time, we also received and quickly realized support packages for workers. Although it was so hard, we were very happy as receiving thanks from workers. That is the motivation for us to try our best to help them overcome this difficult period, thereby staying and working permanently in Binh Duong".
To thank Binh Duong
"In our hand are necessities and food, we are extremely grateful"; "We are well taken care as in our hometown"; "Binh Duong is my second hometown" etc. are true words that came from many workers.
Receiving VND 1.5 million from Binh Duong province as a support for freelance workers who were unemployed during the recent Covid-19 wave, Pham Ngoc Thanh, a worker in Binh Chuan ward (Thuan An city), said emotionally: "Living in Binh Chuan ward, which is one of pandemic-hit localities of Binh Duong, but I have received many supports from the government and received two doses of Covid-19 vaccine. Now we can safely stay and wait for going back to work to stabilize our lives. I want to express my sincere thanks to the authorities of Binh Duong province for both fiercely fighting the pandemic and taking care of the lives of workers like us."
Due to the impact of the Covid-19, for the past three months, Pham Huu Son and his wife, from Quang Binh province, just stayed in a cramped lodging room in Dong Hoa ward (Di An city). Son said: "Both of us could not go to work and had to stay at lodging room, so we lacked everything. Because my wife works as a spa employee and I am a clothing salesman, leaving our jobs means not earning any income. In these difficult days, I am fortunate to have the timely support of the local authorities, so I feel secure."
The timely participation and attention of departments and unions is the clearest evidence for the province's motto of "Do not let anyone left behind" in the fight against the Covid-19 pandemic. During the fourth coronavirus wave, authorities at all levels in the province have made constant efforts to bring a stable life to people, especially workers far from their hometown. The timely support has warmed the hearts of migrant workers, creating a spreading love during a difficult time.
Reported by Hong Phuong - Translated by Ngoc Huynh