In the morning of August 9, at Binh Duong Convention and Exhibition Center, Mr. Mai Hung Dung, Standing Member of the provincial Party Committee, Standing Deputy Chairman of the provincial People's Committee chaired a meeting to listen to the units reporting the progress of the implementation of event planning to honor the top 7 of the Intelligent Community Forum (ICF).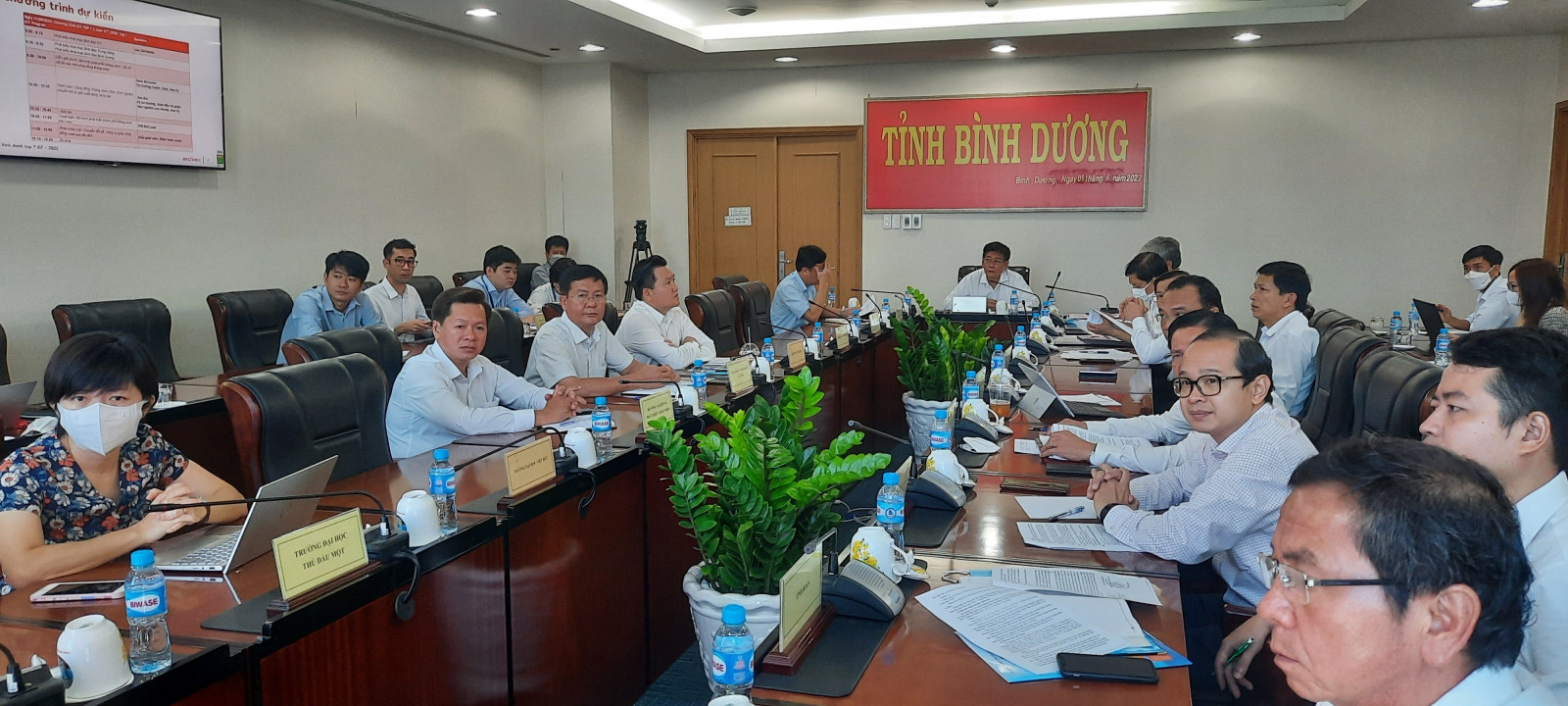 Mr. Mai Hung Dung (top row) chairs the meeting.
On June 2, 2022, Binh Duong provincial People's Committee issued a plan to organize an event to honor the top 7 smart communities in the world. Accordingly, the honoring event will be held on June 20 and 21 at the Binh Duong Convention and Exhibition Center with the theme of "Post-pandemic recovery, digital transformation and innovation to promote community growth".
It is expected that 100 domestic guests (leaders of the government, leaders of ministries, central branches and representatives of leaders of some provinces, cities, businesses, and communities), 100 foreign guests (ICF leaders, leaders of some countries, foreign localities, international organizations, multinational corporations, professors, speakers of a number of research institutes and universities study in the world), 200 guests in the province (leaders of the provincial Party Committee, People's Council, Vietnamese Fatherland Front Committee of the province, leaders of departments, divisions, branches, unions, localities and businesses of Binh Duong province, institutes, universities, colleges and so on).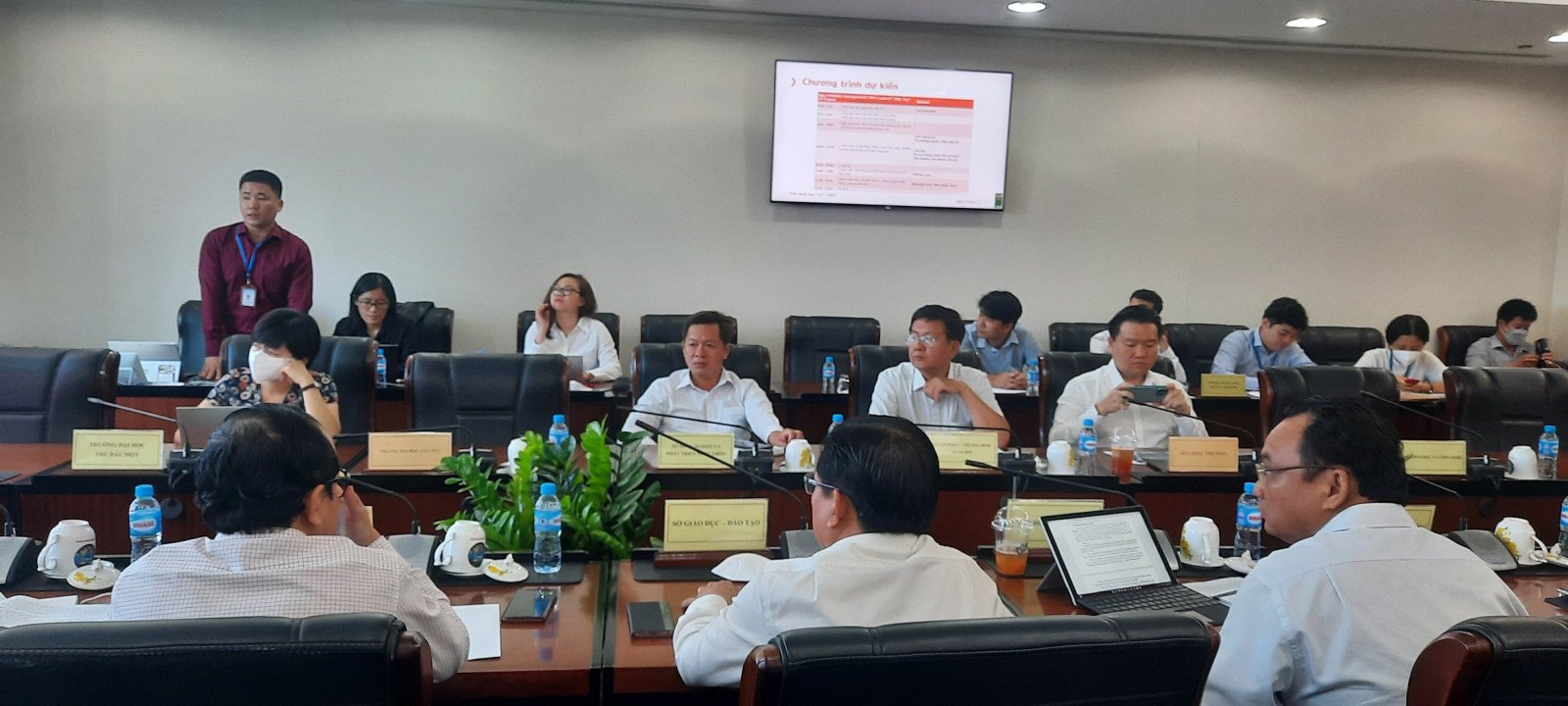 Representatives of the units report the preparation
The event is expected to include feast to honor the top 7 of ICF 2022, conference with guests being leaders of the Government, ministries, branches of Vietnam and invited countries, side events of green and sustainable living exhibition, visit to works and projects of Binh Duong serving Binh Duong community and smart city development.
The meeting heard from the units reporting on the preparation of invitations, detailed agenda, contents of programs and organization of events, plans to ensure political security, social order and safety, fire prevention and fighting, propaganda, plan to welcome guests, and health-care. Basically, according to the assessment, the preparation is taking place according to the planned schedule.
Concluding the meeting, Mr. Mai Hung Dung basically agreed with the suggestions of the units. He emphasized that the event of honoring the top 7 ICF in 2022 is an important international event with the goal of bringing international quality as a very favorable opportunity for Binh Duong province, enterprises, institutes and schools to exchange and connect with the ICF network to improve their ability of finding new opportunities and partners; therefore, units need to focus on carrying out assigned tasks.
Mr. Mai Hung Dung noted, in the program content, that it is necessary to select unique cultural performances bearing the characteristics of the national culture. For the promotion of the event, the Propaganda Subcommittee should promote propaganda on the mass media before, during and after the event.
Reported by Phuong Le – Translated by Vi Bao