In the afternoon of August 5, in Ho Chi Minh city, the Ministry of Industry and Trade in collaboration with the People's Committee, the Department of Industry and Trade of Binh Duong province and the Center for Trade and Investment Promotion of Ho Chi Minh city held a conference to introduce export potentials for importers of Ho Chi Minh city and Binh Duong province with diplomatic agencies, trade representatives, and foreign trade promotion organizations in Vietnam by direct meeting.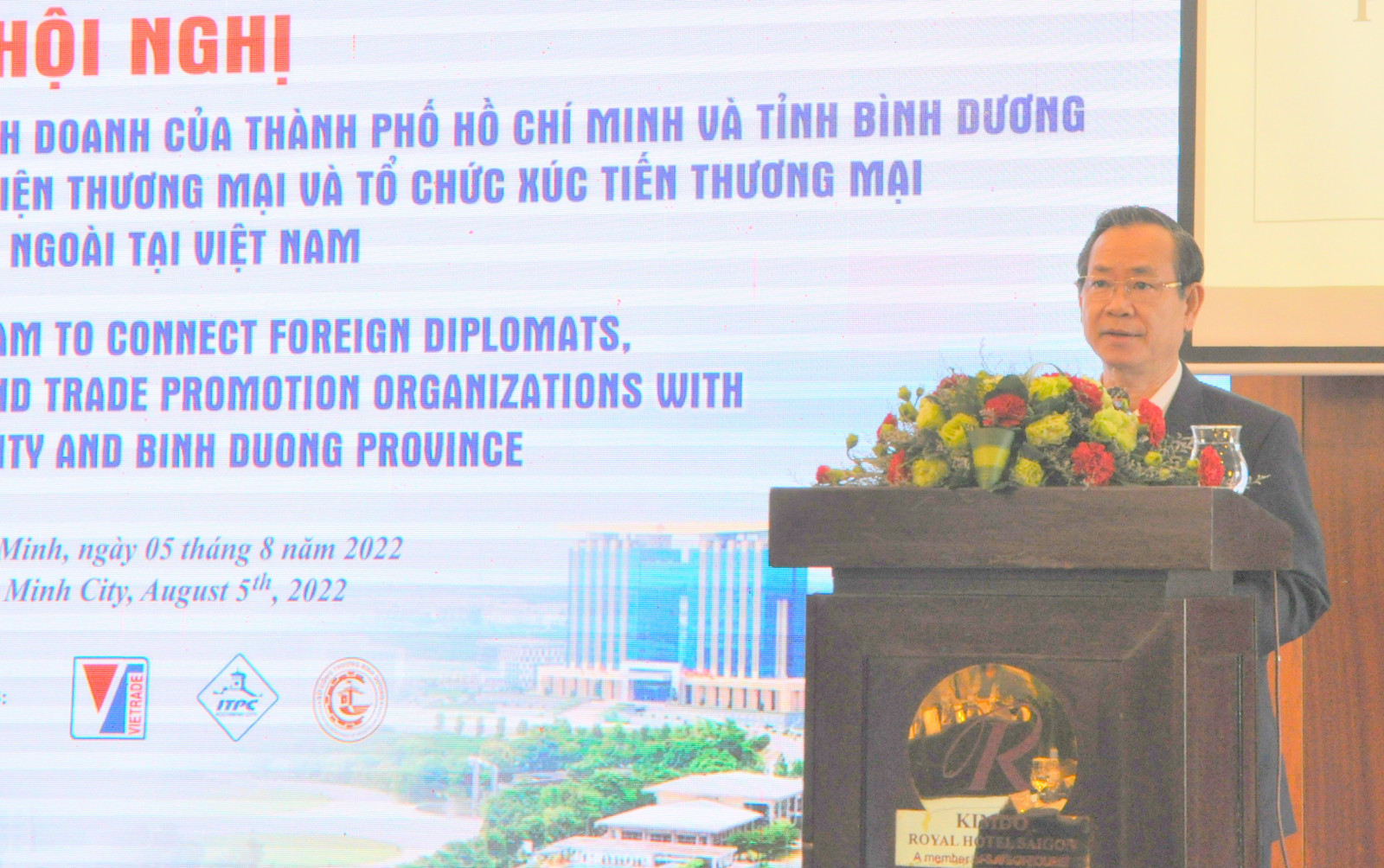 Mr. Nguyen Van Danh is speaking at the conference
The conference was chaired by Deputy Minister of Industry and Trade Do Thang Hai and co-chaired Mr. Nguyen Van Danh, Deputy Chairman of Binh Duong provincial People's Committee. On the side of international guests, nearly 60 delegates who are Ambassadors, Public Counselors, Trade Counselors and Chief Representatives of 31 Embassies, Consulates General, Trade Office, and foreign trade promotion organizations in Vietnam joined in.
At the conference, representatives of Ho Chi Minh city and Binh Duong province introduced the potentials and advantages of the locality by focusing on introducing the investment environment, business development opportunities, preferential policies, incentives and advantages to attract investment of Ho Chi Minh city and Binh Duong province to promote products with local strengths and opportunities for commercial cooperation with enterprises of the two localities.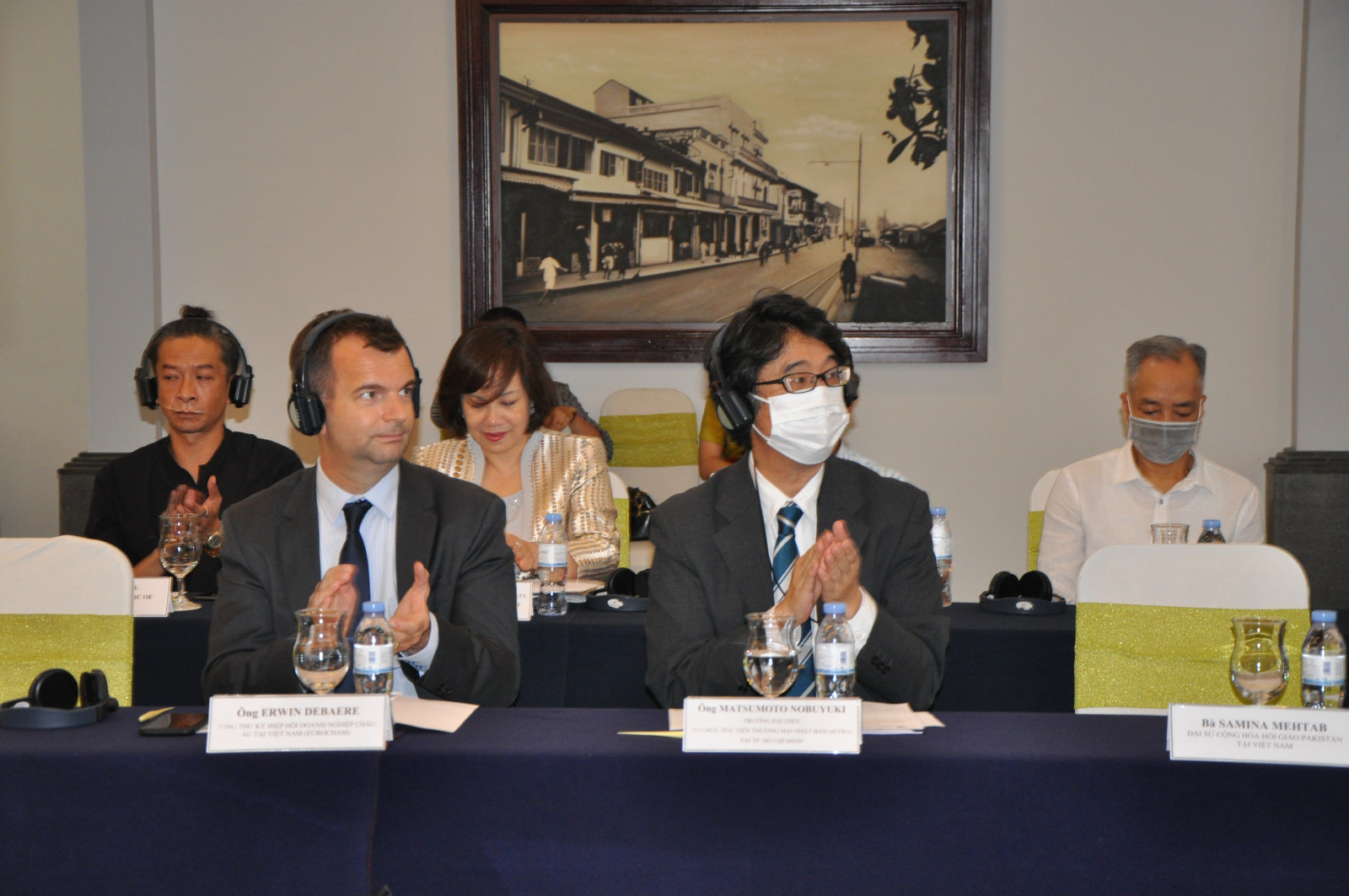 Investors are attending the conference
Speaking at the conference, Mr. Nguyen Van Danh called for domestic and foreign businesses and investors to invest in areas that Binh Duong province is interested in such as high-tech industries, supporting industries, information technology, high-tech agriculture, renewable energy use, environmental friendliness as well as investment and development of trade, services, construction, infrastructure development, training, creating and developing human resources. Binh Duong commits to always accompany, support and create the most favorable conditions for investors when coming to Binh Duong.
Reported by Tieu My – Translated by Vi Bao