ASEAN should maintain its solidarity and central role in promptly responding to emerging traditional and non-traditional security challenges such as armed conflicts, competition between major powers, natural disasters, epidemics, and climate change.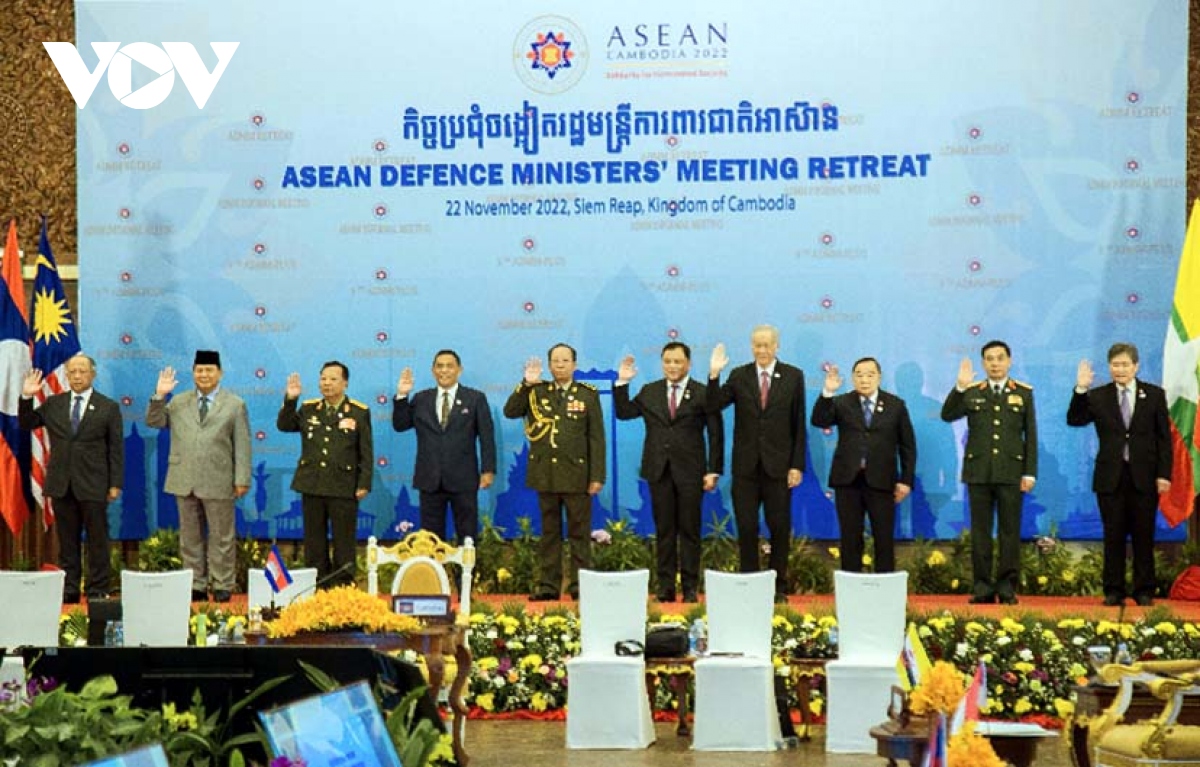 ASEAN Defense Ministers pose for a group photo at the ADMM Retreat in Phnom Penh on November 22.
Defense Ministers of all ASEAN member states shared the view at the ASEAN Defence Ministers' Meeting (ADMM) Retreat in Phnom Penh, Cambodia, on November 22. They also underscored the importance of maintaining peace and stability in the South China Sea to security in the region and the wider world.
Addressing the meeting, Cambodian Defense Minister Tea Banh noted the ADMM cooperation has yielded substantial results, with the establishment of new cooperation mechanisms and other related activities that meet countries' commitment to enhancing the bloc's stability, solidarity and central role in order to build a region of peace, stability, security and development. However, he said ASEAN is facing numerous security challenges, both traditionally and non-traditionally, that cannot be handled by a single nation.
Sharing the view, Vietnamese Defense Minister Phan Van Giang in his speech stated amid rapid and unpredicted geopolitical changes in the region and the world, ASEAN has maintained consensus and solidarity, ensuring that ASEAN-led mechanisms prove effective that are not caught up in the agenda and specific goals of countries outside the region.
Harmony is a balanced approach to ensure the interests of each ASEAN member state, of the entire ASEAN Community, and at of external partners, in order to put forward initiatives oriented to contribute to peace, stability, cooperation, development and prosperity in the region, he said.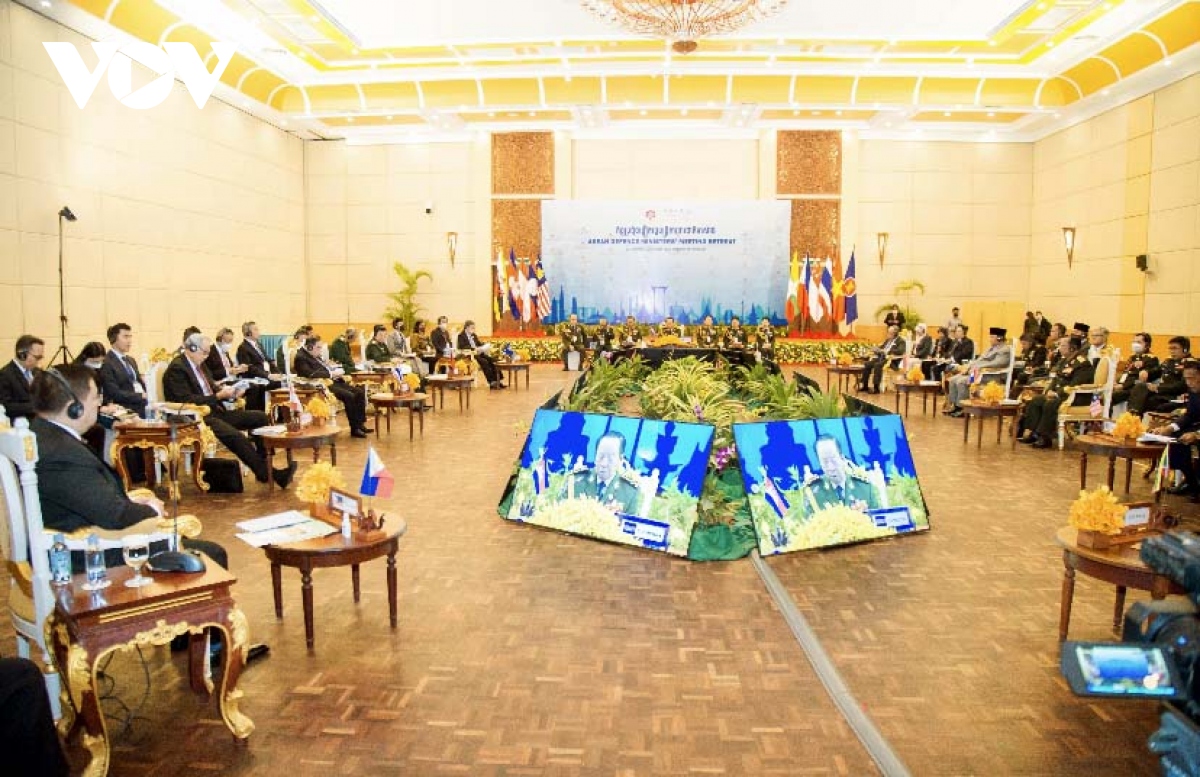 ASEAN Defense Ministers examine security challenges at the ADMM Retreat in Phnom Penh on November 22.
According to the Vietnamese official, maintaining and ensuring a peaceful, secure and stable environment in the region, including the South China Sea, known as the East Sea in Vietnam, is the major concern of all countries.
He therefore suggested that ASEAN persist with its stance on the East Sea issue, promote the full and effective implementation of the Declaration on the Conduct of Parties in the East Sea (DOC), make efforts to develop a Code of Conduct in the East Sea, and settle issues in accordance with international law, including the 1982 United Nations Convention on the Law of the Sea (UNCLOS).
In addition, he said ASEAN should adopt a harmonized approach for expanding external relations with partners outside the region to promote cooperation with non-ASEAN partners.
"The fact that some countries and organizations that are ASEAN partners want to engage more deeply in ADMM+ shows the attractiveness of the ASEAN cooperation mechanism, and we have dealt with this in a balanced way recently," said Giang.
VNA