The Prime Minister recognized Di An city as a second-class city under Binh Duong province in the Decision No. 296/QD-TTg, dated March 27, 2023.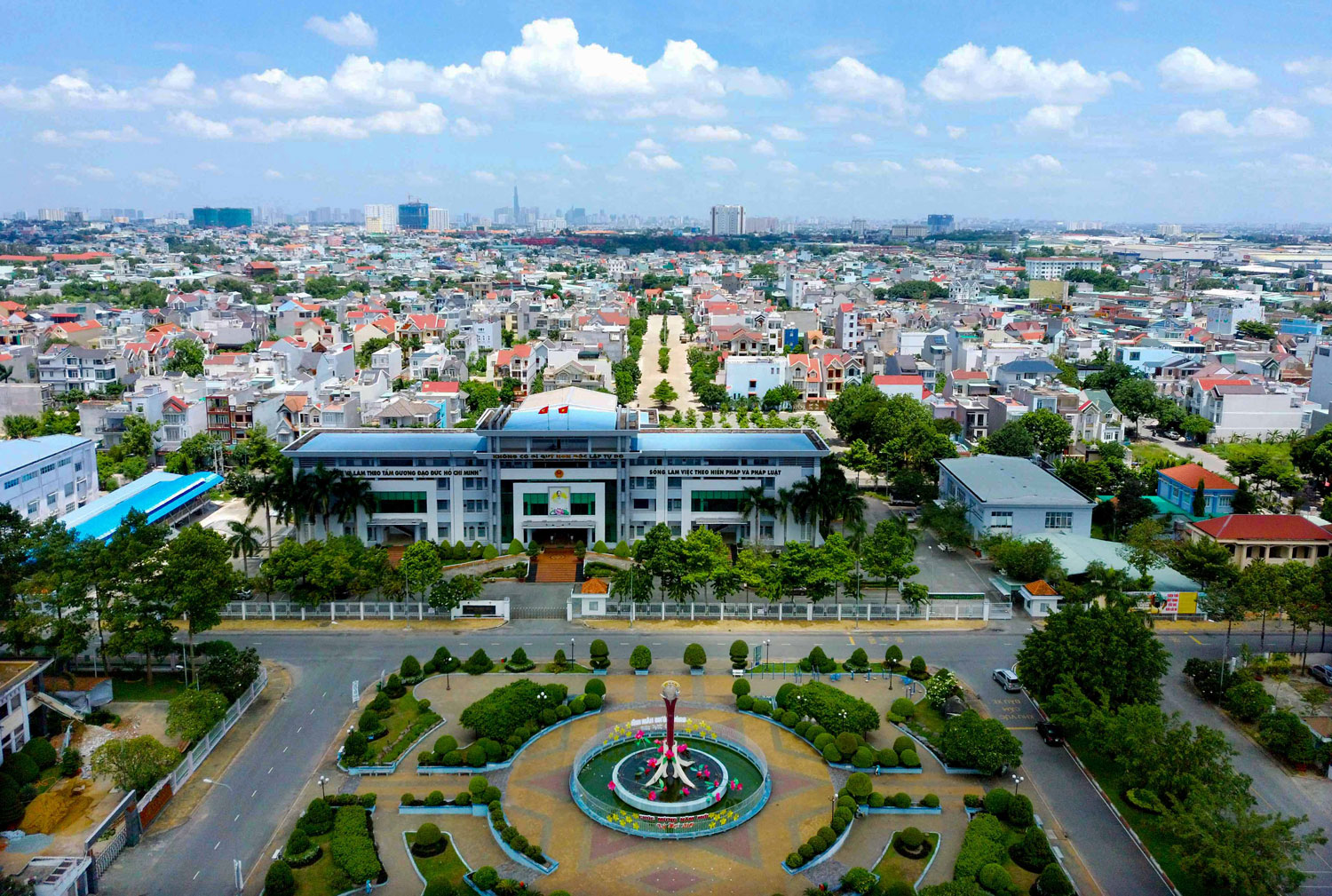 Di An city is focusing on infrastructure investment, serving economic development, improving people's living standards
Previously, in March 2017, Di An town was recognized as a third-class city under Binh Duong province. In January 2020, the National Assembly Standing Committee issued the Resolution No. 857/NQUBTVQH14 establishing Di An city under Binh Duong province on the basis of the entire area and population of Di An town. In recent years, Di An city's economy has continuously developed at a high rate with industrial production value increasing by 10.54%/year; trade - services value by 36.4% on average, economic structure shifted towards trade - services – industrial manufacture and agricultural production.
Di An city is currently focusing on urban planning.The city has completed the adjustment of urban development planning for the period of 2021-2030, with a vision to 2050; implemented and approved detailed planning for urban development areas, cultural, physical training and sports centers, residential and commercial areas. The city is urgently implementing urban rejuvenation to match the scale of a second-class city. After being recognized as a second-class city, Di An has set a basic goal of achieving criteria of a first-class city by 2025.
In order to soon fulfill this goal, the city's Party Committee and government focused on mobilizing all resources to invest in infrastructure, serving economic development and improving people's lives, contributing to creating new positions and forces for the local development. The city's government and people are constantly upholding their existing advantages, maintaining a stable economic growth rate, laying the foundation for the local socio-economic development in 2023 and in the next years.
Reported by Ngoc Thanh-Translated by Kim Tin