Early October 11, Nguyen Van Loi, member of the Party Central Committee, Secretary of provincial Party Committee, Head of provincial National Assembly Deputy Delegation had a working session with relevant departments and sectors on the local digital transformation over the past 9 months; some tasks for the remaining 3 months of the year and in the coming time.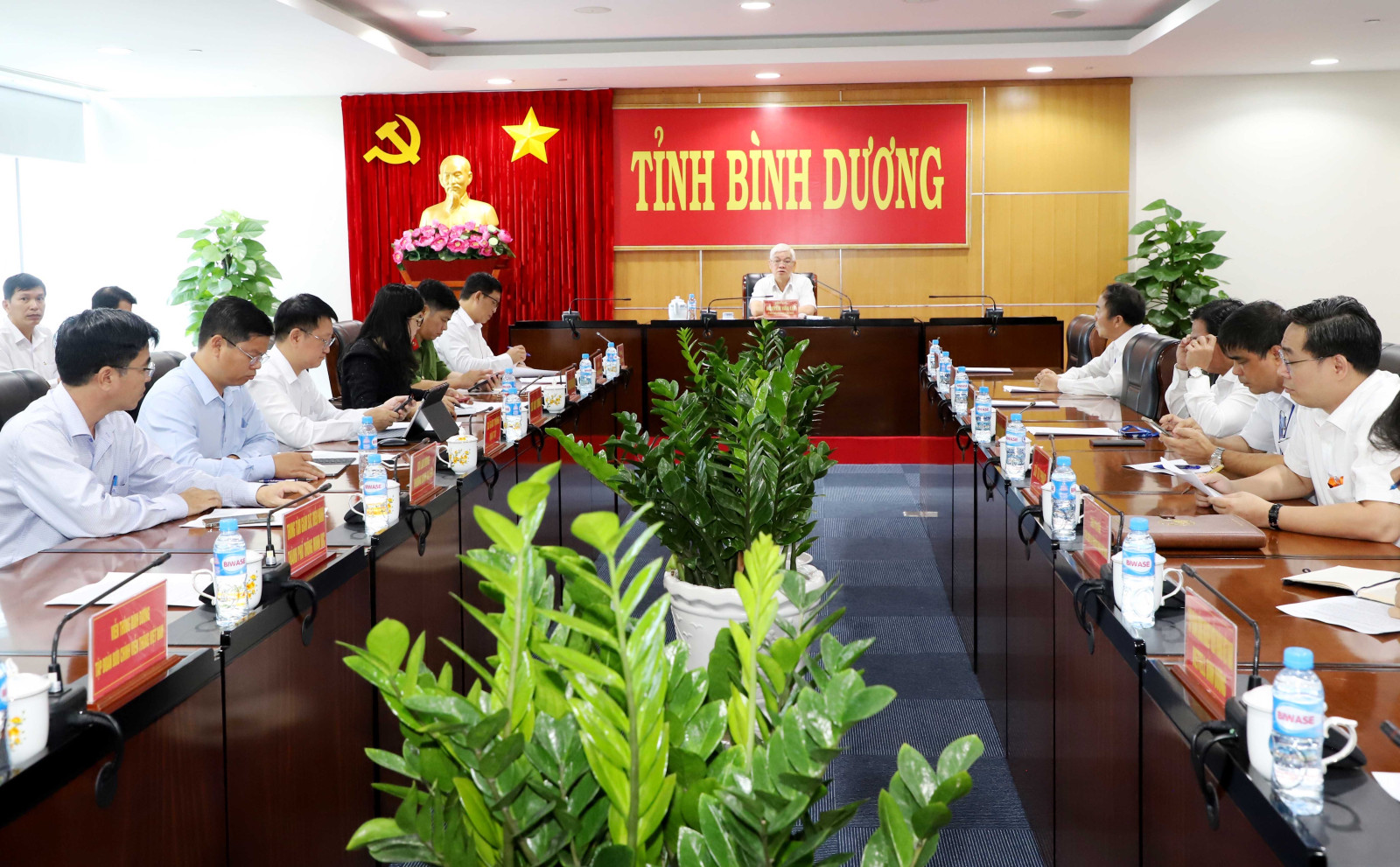 Provincial Party Committee Secretary works with relevant departments and sectors on digital transformation
Reporting at the meeting, leader of provincial Department of Information and Communications said that in the first nine months of 2022, departments, sectors and localities promoted digital transformation in their operations. However, the province's digital transformation has still faced shortcomings on human resources, equipment, procurement procedures; documents related to digital transformation...for change.
Speaking at the meeting, Mr. Loi asked for departments, sectors and localities to focus on performing a number of tasks, such as: further promoting the implementation of digitization of records, administrative procedures, working in the network environment; guiding and training digital citizens; establishing volunteer squads to help people carry out administrative procedures in cyberspace. He also requested relevant units to complete the Intelligent Operation Center (IOC) system, especially for the handling of the scene to promptly deal with complaints by people, businesses, and public opinions; regularly and opportunely update data on the IOC to serve the local goals on synchronous and comprehensive socio-economic development. He emphasized that the operation of the IOC must meet the requirements of the province to well serve people and businesses.
Reported by Tri Dung-Translated by Kim Tin