On March 23, Provincial Labor Confederation's delegation led by Nguyen Kim Loan, Chairwoman of Provincial Labor Confederation, had an meeting to exchange and learn experience at Labor Confederation of Hanoi City.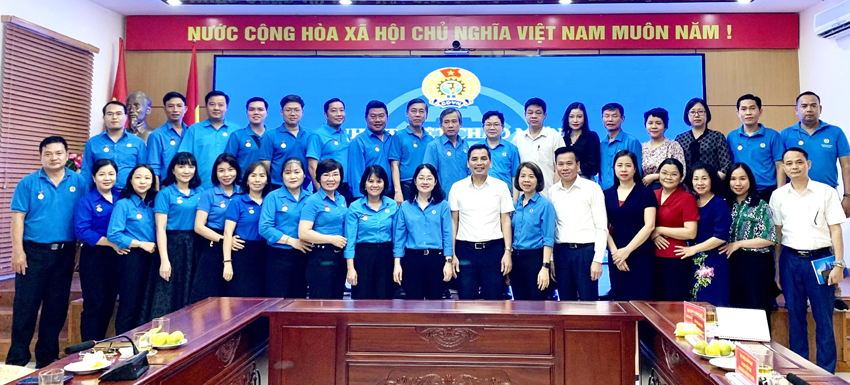 Trade union officials of Binh Duong province and Hanoi City exchange and share experience in trade union activities.
The provincial Labor Confederation's delegation had a meeting to exchange experience and learn about trade union activities and movements of workers and employees of Hanoi City Labor Confederation, especially the establishment of Law Consulting and Worker Support for Center of Hanoi city Trade Union, and tech-based car drivers' union under Trade Union of Hanoi City Transport and Communications branch.
Speaking at the meeting, Nguyen Kim Loan informed about outstanding activities of Binh Duong Trade Union in taking care of and protecting the legitimate rights and interests of union members and employees. Nguyen Kim Loan also highly appreciated the sharing of useful information from Hanoi City Trade Union, especially the two new operating models of Hanoi Trade Union in recent years; and expressed her wish to learn experience, research, develop a project, to the process of implementation, establishment, and operation.
Reported by Do Trong - Translated by Ngoc Huynh