October 3, Becamex Tokyu Co. Ltd. together with Phenikaa-X and Nippon Koei Vietnam test drove driveless cabs in Binh Duong New City on a road trip of 750 meters along the crescent route connecting Binh Duong provincial Administrative Center and Hikari commercial section. The first-ever testing of driverless cabs in the real public transport system was attended by Nguyen Loc Ha – Member of Binh Duong provincial Standing Party Committee and Deputy Chairman of Binh Duong provincial People's Committee, Kusaka Masatoshi – Japanese Deputy Consul General in Ho Chi Minh city.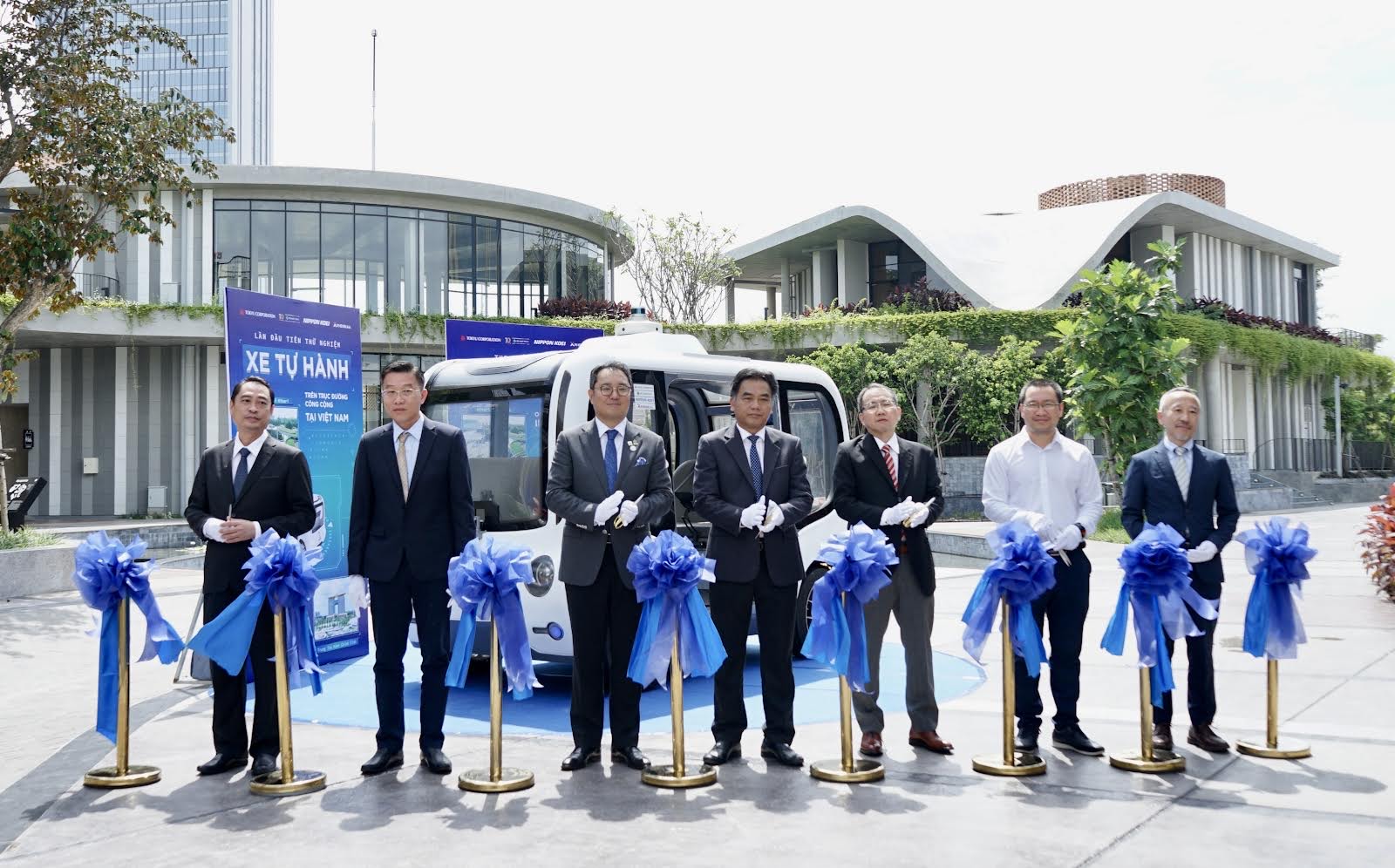 Nguyen Loc Ha (in the middle) and the delegates cut the ribbon to operate driverless cabs in Binh Duong New City
Oh Dongkun – the General Director of Becamex Tokyu Co. Ltd., informed that the testing was to collect information about accuracy, safety and processing capacity of the cabs and the experiences of passengers to make analysis and do researches on measures to promote urban development by smart solutions. The test was a part of researches realizing Transit-oriented Development (TOD) implemented by Japanese Ministry of Land, Infrastructure, Traffic and Tourism towards public transport as the basis for urban development planning using smart technologies in Southeast Asia.
Addressing the introduction ceremony, Nguyen Ngoc Ha on behalf of local leaders expressed his belief that the testing of driverless cabs in Binh Duong New City by Becamex Tokyu Co. Ltd. would greatly contribute to the innovation, creativity, and improvements of people's lives. The constant rennovation to bring about the best and effective products servicing communities is ultimately supported and encouraged in the province.
Reported by Minh Duy - Xuân Thi – Translated by Vi Bao