On April 17 and 18, Ben Cat town's Youth Union organized a "For the sentimental attachment to border" program in Binh Phuoc province.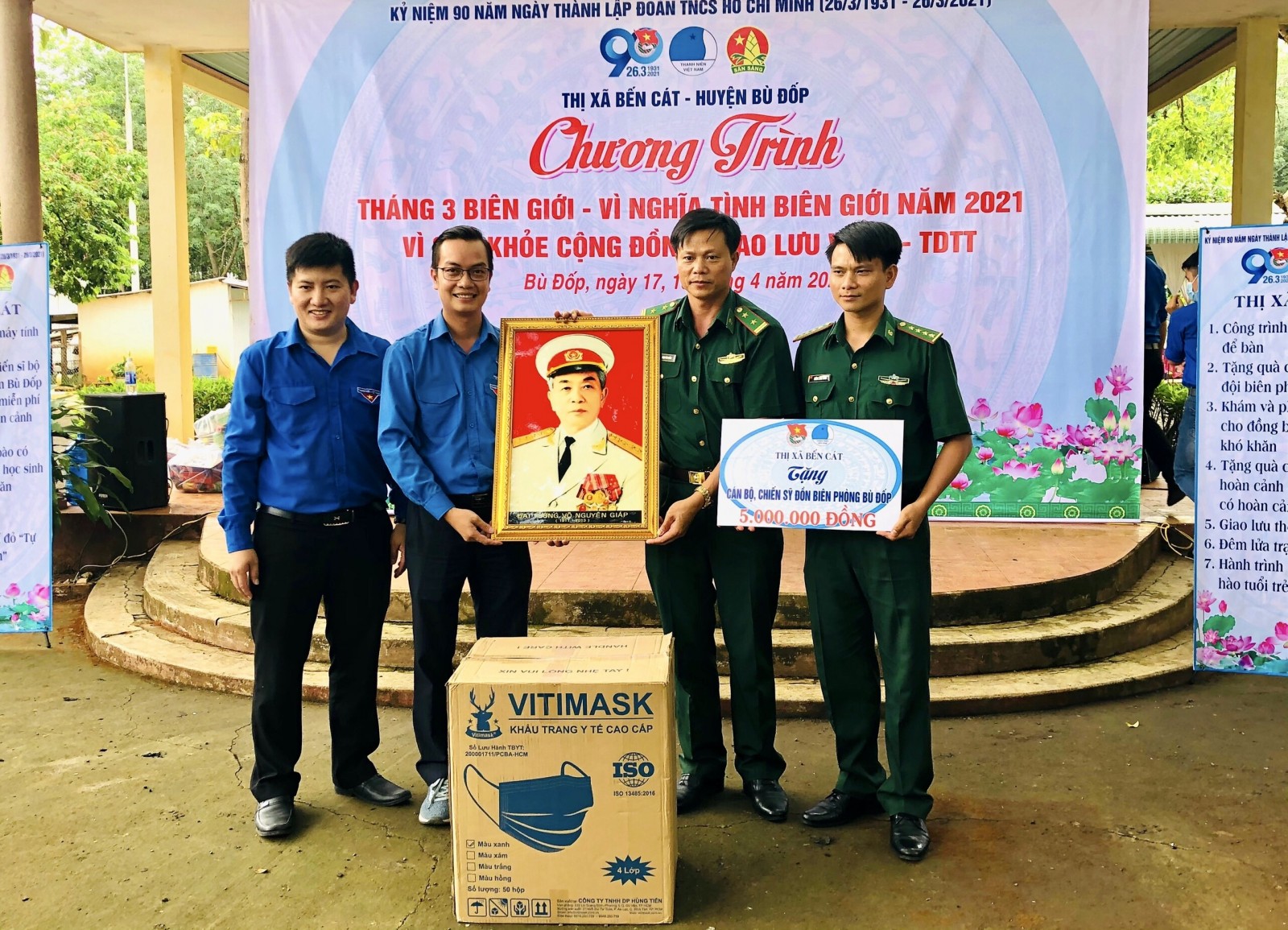 Ben Cat town's Youth Union provides free medical check-ups for the local people
Accordingly, Ben Cat town's Youth Union in coordination with Bu Dop district's Youth Union in Binh Phuoc province organized a program to take care of people with difficult circumstances in Bu Dop district. Specifically, the town's Youth Union offered 50 gifts worth VND 500,000 each to needy people; awarded 20 gifts and scholarships worth VND 300,000 each to disadvantaged pupils. The Youth Union also donated 2 sets of laptops worth VND 12 million to the Youth Unions of Thanh Binh town and Thanh Hoa commune.
Besides, the town's Youth Union also provided free medical check-up, medicine to the local people; donated gifts worth VND 1 million to martyrs' families; gave gifts, including VND5 million in cash and masks, for officers and soldiers at Bu Dop district's border post. The town's Youth Union also visited the memorial house for victims killed in the war to protect the southwest border of the country, exchanged volleyball and football with the Youth Union and border post of Bu Dop district.
Reported by Nhu Y-Translated by K.T