German experts and scholars have appreciated Vietnam's achievements in the fight against the COVID-19 pandemic and in economic recovery and development, and pinned high hopes on Vietnam's new government during their interviews granted to the Vietnam News Agency (VNA)'s correspondents in Berlin.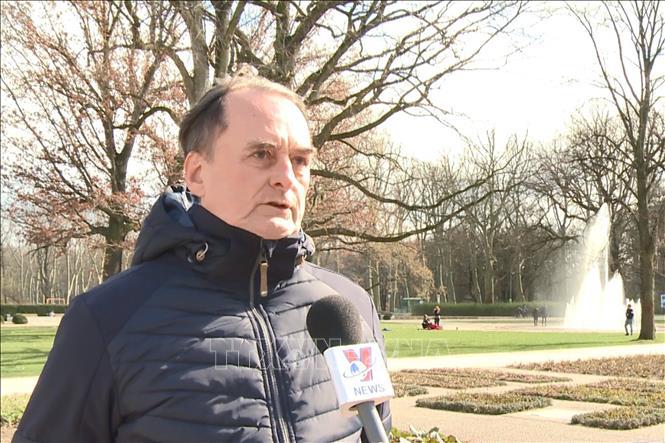 Prof. Thomas Engelbert of the University of Hamburg
Prof. Thomas Engelbert of the University of Hamburg spoke highly of new Prime Minister Pham Minh Chinh's experience in many aspects.
Especially in his position as Secretary of the Party Committee of northern Quang Ninh province, he said, Chinh had carried out various initiatives to boost the local economy and attract foreign investment, helping the province to thrive.
According to economist Daniel Müller from the German Asia-Pacific Business Association (OAV), Vietnam's new Prime Minister, State President and National Assembly Chairman all have realistic viewpoints and actively act toward specific goals and results.
With the new government, Vietnam is still consistent with the political policy set out at the 13th National Party Congress, Müller said.
Regarding economic affairs, he predicted the industrialisation process will continue to be accelerated in combination with increasing labour productivity, while the burdens of administrative costs will continue to be reduced and digital transformation will be sped up.
The new government will focus resources on developing the digitalisation and new other fields such as artificial intelligence, he forecast, adding that the digitalisation can support the post-pandemic economic recovery.
The OAV expert also showed his expectations about the government's efforts to streamline the administrative apparatus and make it more efficient.
According to Müller, in the "Indo-Pacific Strategy" framework, both Germany and the EU hope to expand relations with ASEAN countries and other Asian nations. In that context, Vietnam has a good opportunity to present itself as an attractive partner and a bridge connecting the ASEAN region with the world.
Meanwhile, Wolfgang Bork, an expert on administrative law and a member of the Germany-Vietnam association, said that both the old and newly-elected governments take the great responsibility for pandemic prevention and control.
As the pandemic has been put under control, the Vietnamese economy will continue thriving and people's incomes will keep increasing, he predicted, suggesting the country attract more foreign investment, remove unnecessary administrative procedures and ensure legal safety for foreign investors./.
VNA