The German Government has supported Vietnam with a further 2,558,000 doses of the Moderna COVID-19 vaccine as part of its contribution to the country's ongoing vaccination drive.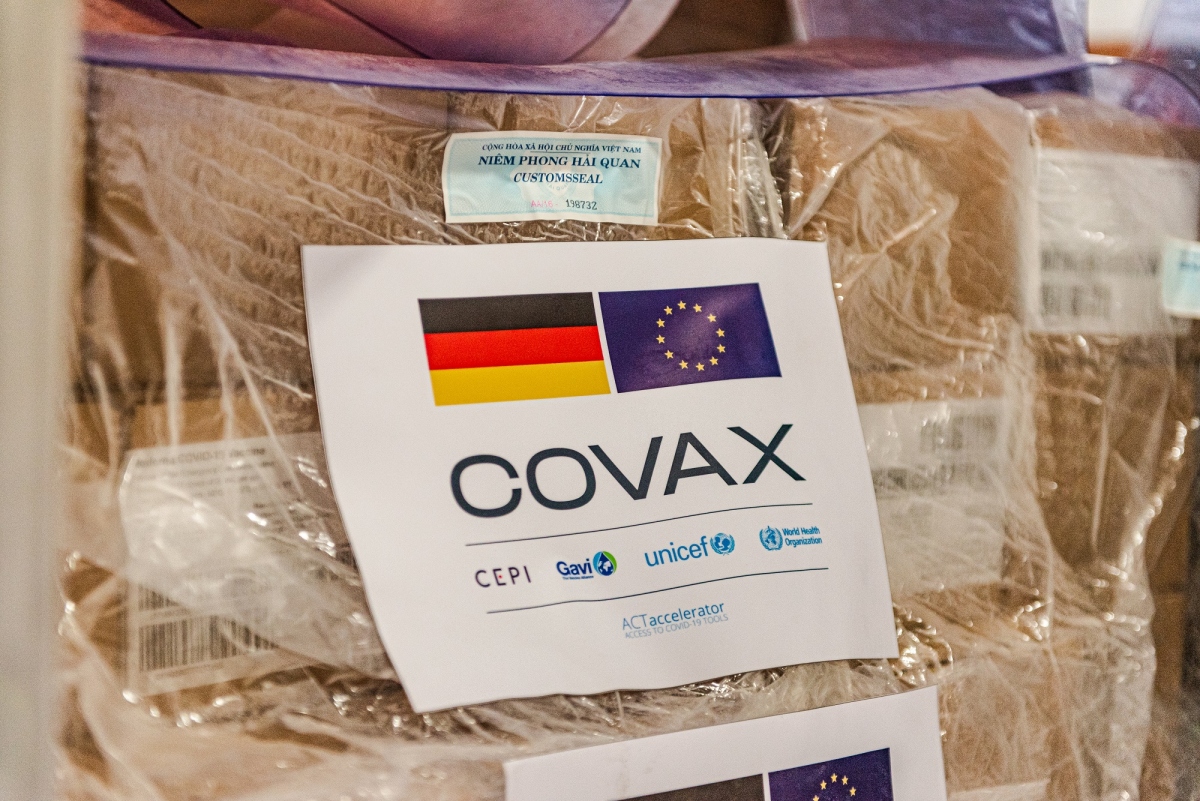 The shipment of 2,558,000 doses of the Moderna vaccine arrives in Hanoi
The vaccine donation has been made through the COVAX Facility in close co-ordination with both UNICEF and WHO Vietnam.
In line with this, the shipment of 2,558,000 doses of the Moderna vaccine arrived in Hanoi on December 10.
German Ambassador to Vietnam Dr. Guido Hildner said "Germany has already supplied Vietnam with vaccines and medical equipment this year. With this new delivery of over 2.5 million doses of vaccine through COVAX, Germany reaffirms its solidarity with Vietnam in combating and overcoming the COVID-19 pandemic."
"Current developments show that the pandemic is far from being defeated. Germany will provide further vaccines to Vietnam through the international vaccine platform COVAX. We can only defeat the pandemic if it is brought under control everywhere. Therefore, Germany and the EU support the COVAX vaccination campaign for fair and transparent access to COVID-19 vaccines worldwide," he added.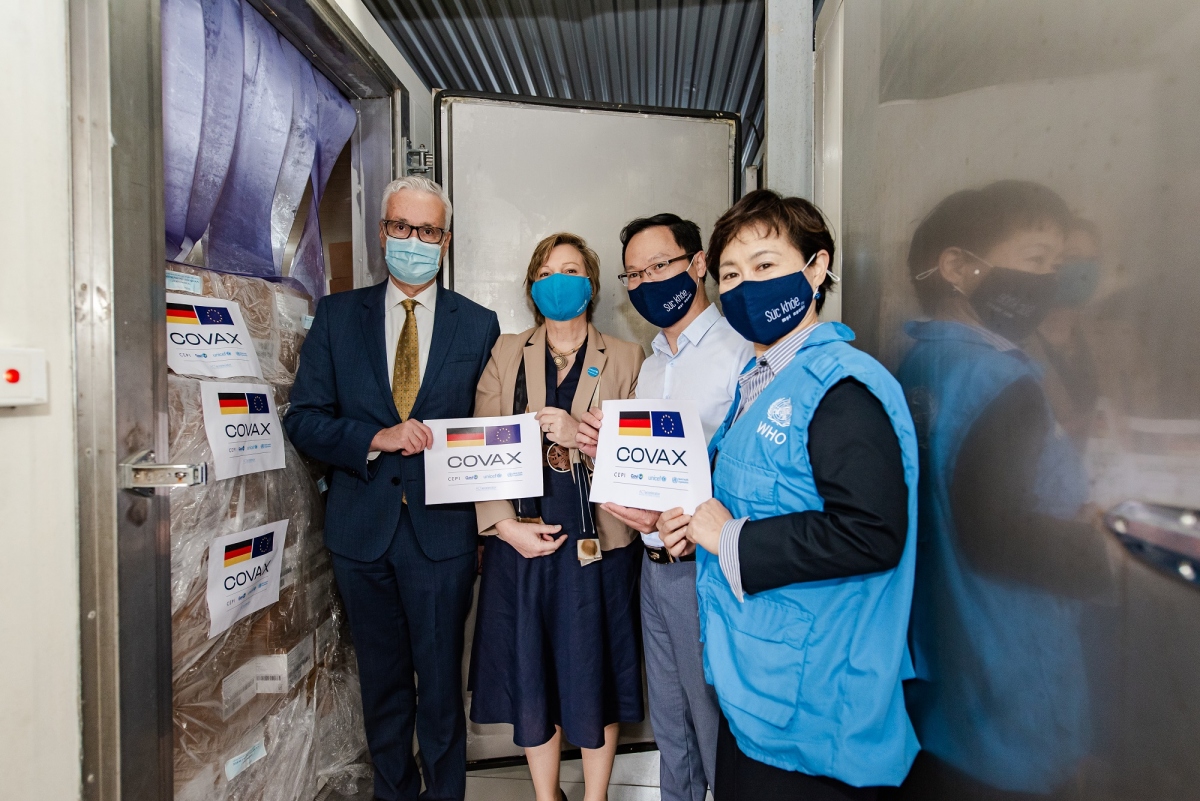 Representatives from relevant agencies at the handover ceremony
"On behalf of the UN family, we thank the Government and people of Germany for sharing these life-saving vaccine doses with the Vietnamese people. We seek to ensure vaccines reach to every corner of this country and the world, equitably. The Governments who have supported and continue to support COVAX, including through financial support and donations of vaccine are the change makers in the fight against the spread of this pandemic," stressed Rana Flowers, UN Coordinator and representative of UNICEF in Vietnam.
Moving forward, Germany is expected to grant additional vaccine doses to the Vietnamese side, bringing the total donations given by the European country up to over 10 million doses.
Following the latest delivery of vaccines donated by the German Government, Vietnam has now received a total of 45,197,910 of COVID-19 vaccine doses through the COVAX international vaccine platform.
VOV/German Embassy