According to statistics by provincial health sector, in January 2023, the whole province recorded only 4 new cases of Covid-19 in the community, a decrease of more than 200% compared to January 2022. Four new cases were detected in Thu Dau Mot city (2 cases), Ben Cat town (1 case) and Thuan An city (1 case). Although the pandemic is well controlled, in the spirit of not being subjective and negligent, the health sector has still promoted the implementation of vaccination against Covid-19. The local sector has continued setting up mobile vaccination teams to come to each household to mobilize the elderly and those who are at high risk to receive booster shots of Covid-19 vaccine to protect their health.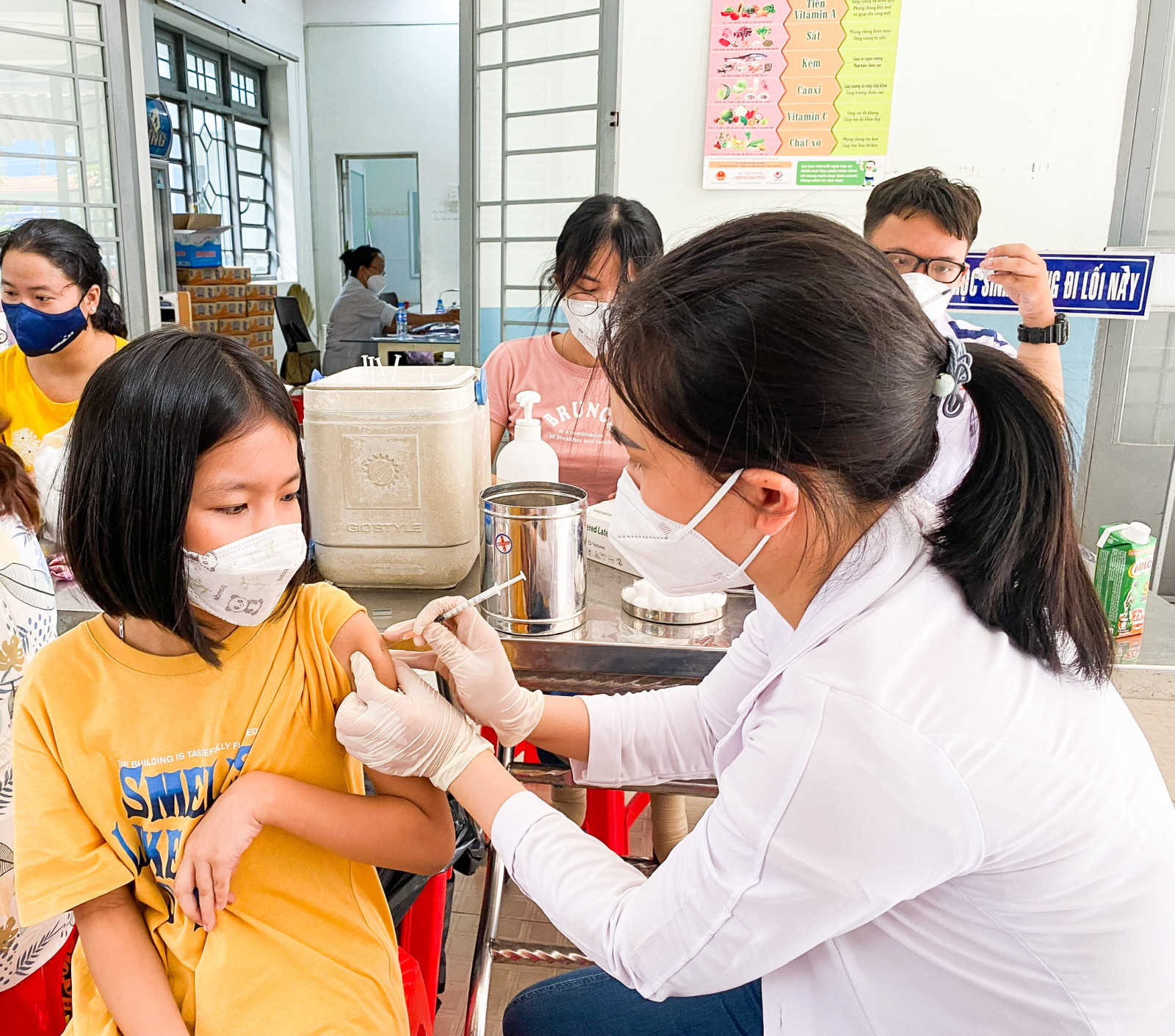 Vaccination against Covid-19 for children aged at between 5 and 12 in Thu Dau Mot city
Since the beginning of the Covid-19 vaccination campaign, the whole province has received 7,230,148 doses of Covid-19 vaccine from the Ministry of Health, used 7,217.449 doses while the remaining 12,084 doses have expired and there are 615 doses in inventory.
According to the health sector, in February 2023, the sector will further implement Covid-19 prevention and control, and vaccination against Covid-19, with focus on vaccination for children from 5 to 17 years old. In addition to promoting vaccination against Covid-19, the health sector will also strengthen the prevention and control of dengue fever, minimizing the number of severe and dead cases.
Reported by Hoang Linh-Translated by Kim Tin