On the morning of November 29, pupils from high schools in the province, mainly 12th graders, went to school after the period of learning online for Covid-19 prevention and control. For 9th graders in Phu Giao district, they returned to school and had the first meeting under the flag in the morning for the 2021-2022 school year. The schools also disseminated and asked for pupils to sign commitments on Covid-19 prevention and control.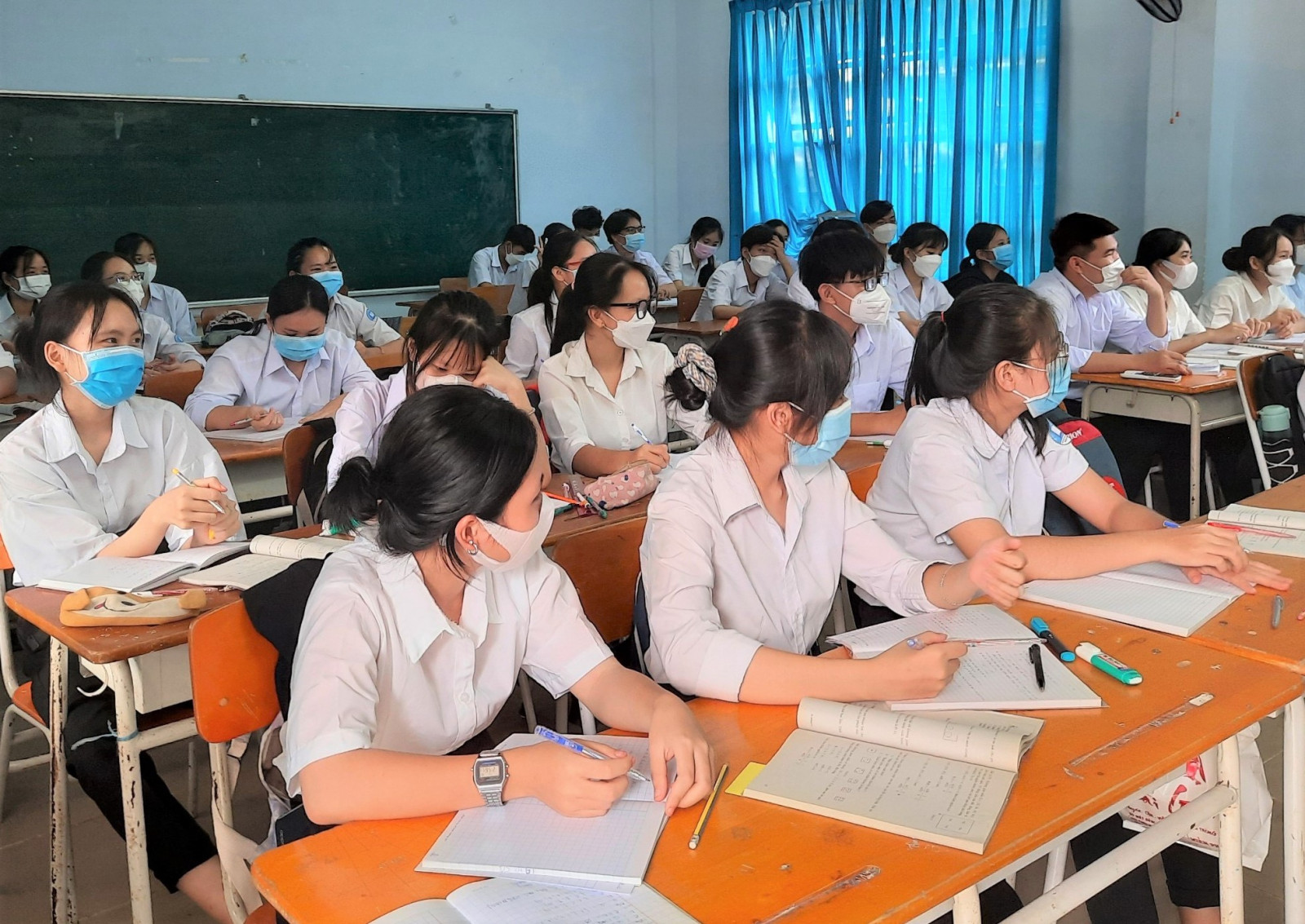 Pupils at Nguyen Hue High School in Phu Giao district on the first day back to school
To ensure safety for teachers and pupils during the learning period, on November 28, these schools conducted quick Covid-19 tests for all students. For cases that are tested positive, they will study at home through the classroom's camera system. Implementing the local plan on Covid-19 prevention and control when pupils return to school, provincial Department of Education and Training has implemented a scenario to organize teaching in line with the "new normal" state. In addition, the Department has also implemented solutions, issued regulations and tasks to ensure safety for pandemic prevention and control in schools when organizing direct teaching.
Reported by Anh Sang-Translated by Kim Tin