On the afternoon of October 4, Nguyen Loc Ha, member of provincial Party Standing Committee, Vice-Chairman of provincial People's Committee chaired a meeting to hear a report on preparatory work for the organization of a ceremony to honor the local enterprenuers on the occasion of the 77th anniversary of Vietnam Entrepreneurs' Day (October 13, 1945 - October 13, 2022).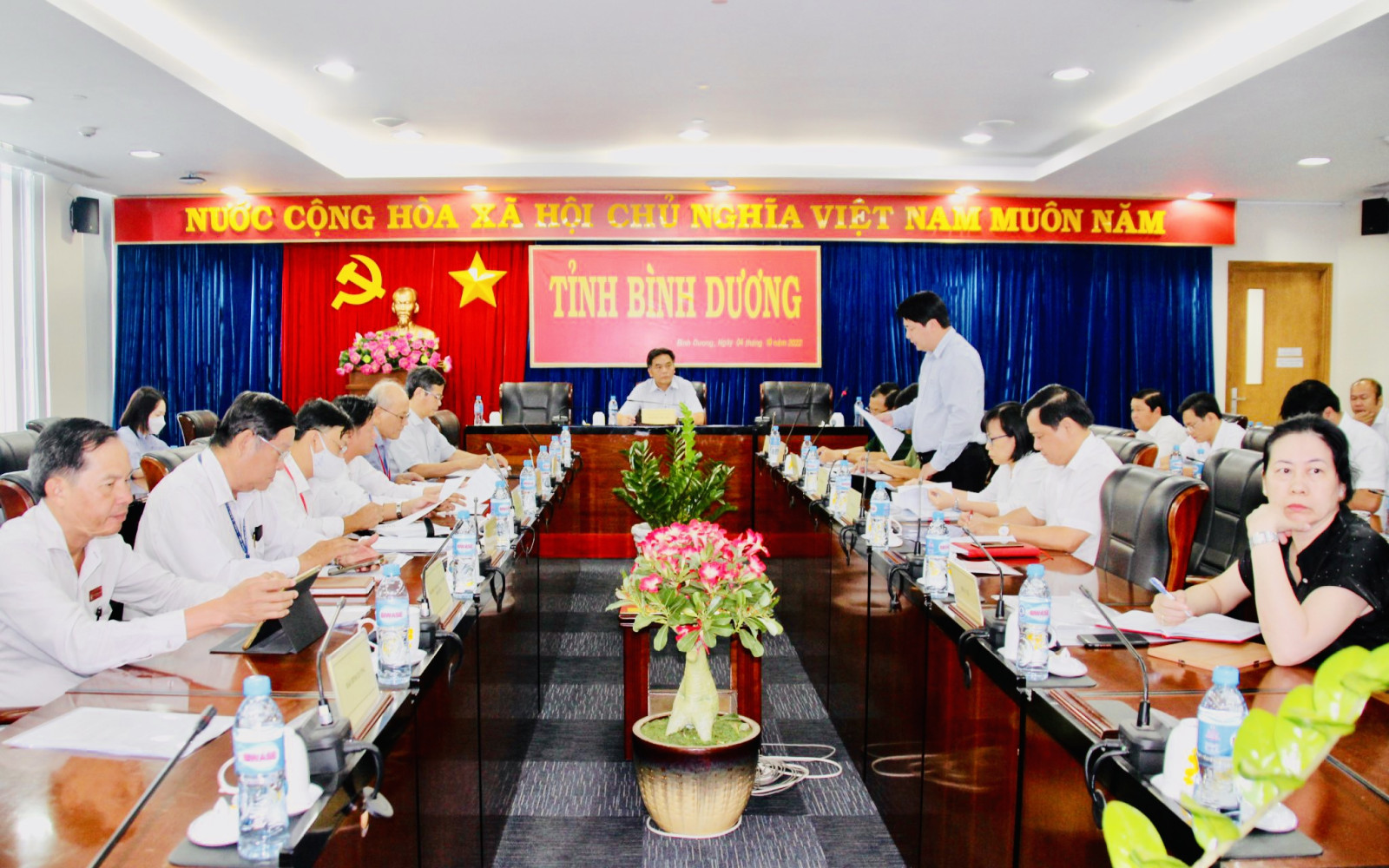 Nguyen Loc Ha, member of provincial Party Standing Committee, Vice-Chairman of provincial People's Committee presides over the meeting
The honoring ceremony aims to inform enterprises of the local socio-economic situation, national defense - security over the past 9 months while acknowledging the efforts by enterprises, entrepreneurs, promptly encouraging them to work creatively, making reputable, quality products and services in the market, building a stronger and stronger business community, making positive contributions to the local socio-economic development. This is also an opportunity for provincial leaders to hear petitions by enterprises and business associations for timely solutions. In order to well prepare for the ceremony, provincial Department of Planning and Investment has coordinated with provincial Industrial Parks Management Board, Department of Industry and Trade, Labor Union, Young Entrepreneurs Association to make a list of enterprises and entrepreneurs while proposing a list of 79 enterprises and 63 entrepreneurs with typical achievements to consider and select to be honored at the ceremony...
Concluding the meeting, Mr. Ha noted that the organization of the ceremony must be thoughtful and suitable to the conditions of Covid-19 prevention and control, ensuring practicality and efficiency. The selection of enterprises for commendation must ensure fairness, right subjects, right industry structures under the criteria. He also asked for provincial Department of Planning and Investment to coordinate with relevant units to approve a list and number of guests to send invitations to enterprises and entrepreneurs. Security- order and pandemic prevention-control for the event must be ensured. The local media agencies need to increase propaganda information about the event. The ceremony is expected to be held on the morning of October 13 at provincial Exhibition and Convention Center.
Reported by Tieu My-Translated K.T