Holding the advantage of natural landscapes, good and synchronous infrastructure in combination with services and utilities, tourism in Binh Duong, however, needs more efforts in terms of attracting and keeping visitors.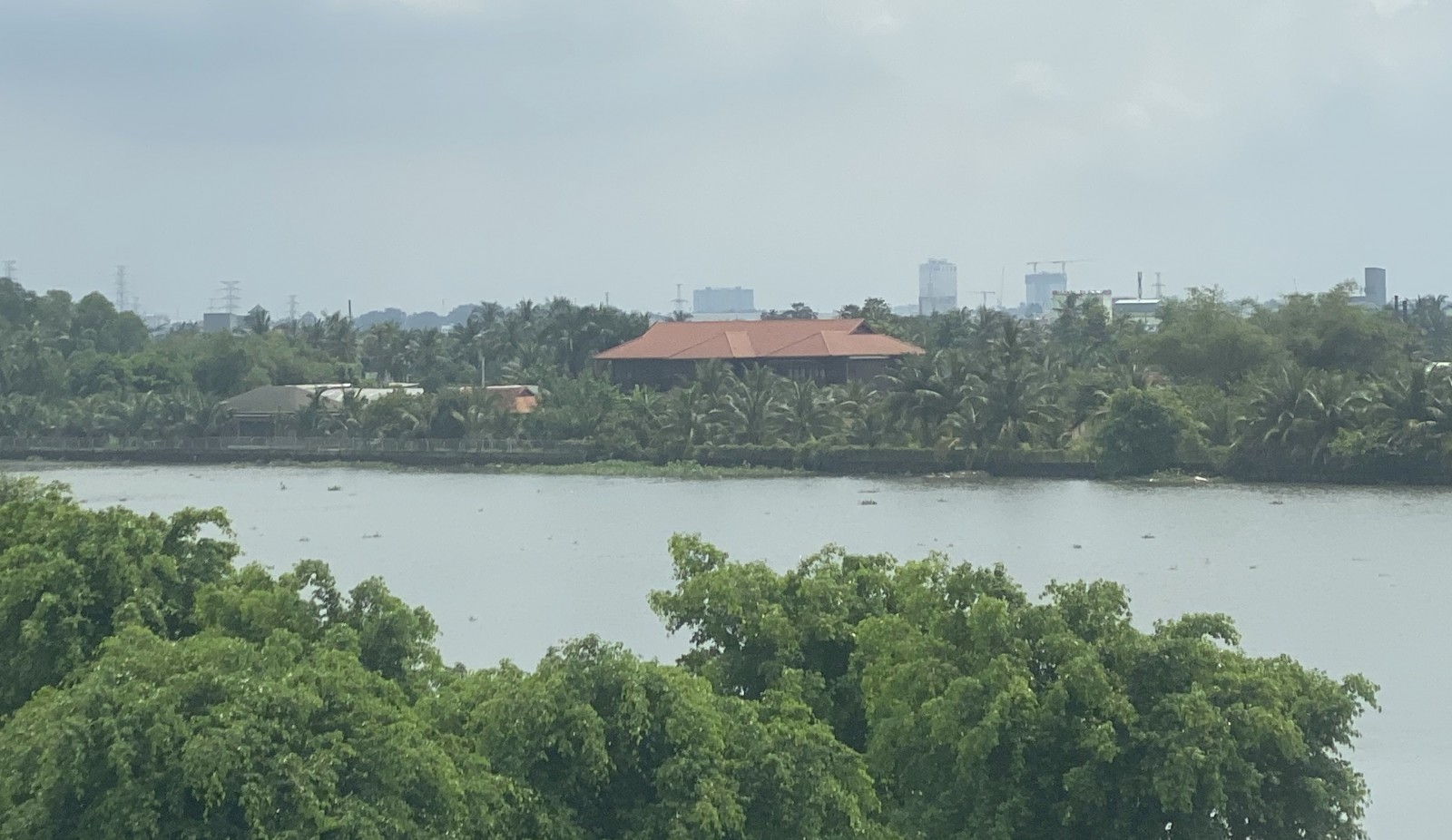 The river site along Saigon River in Thuan An city could be planned for complex of purchases and resorts to promote the attraction of visitors
To promote the potentials
Tourism resources in Binh Duong province are considered diverse thanks to the famous orchards of Lai Thieu, Thanh Tuyen, Bach Dang islet, etc. to offer year-round green coverage along Saigon River, Dong Nai River, and Thi Tinh River. In the meantime, the local lakes of Dau Tieng, Than Tho, Da Ban, and Phuoc Hoa can possibly be transformed into resorts and water recreational zones. The current 12 national historical and cultural landmarks and 44 provincial ones along with old-time houses and handicraft villages can all become sites for expenditures.
Nguyen Thanh Tam, Chairman of Thuan An city People's Committee said that Thuan An city authority has planned for development of purchase and resort complex along Saigon River to promote the tourist attraction. The diverse and prosperous nature and attractive culinary of the city could become quality products to attract domestic tourists of high paying. Currently, many Vietnamese are not reluctant to spend and earn the premium services. Then, why could not such quality products of bargaining prices be produced?
Besides, located in the major economic zone of the south of Vietnam with convenient traffic system, Binh Duong province is a locality of easy connection to develop meeting tourism, resorts, sports and experience to meet the tendancy and domestic demands of visiting experts.
The on-going question is that tourism in Binh Duong province through years is still in forms of potentials. Mai Cong Thuc, Director of Song Be Tourism and Sports Event JSC believed that tourism in Binh Duong province failed to be developed truly to its potentials. For many years, efforts of functional agencies fell short at producing relatively diverse tourism products that are really attractive and able to make a difference. Currently, those products are of humble value and fail to be a part of continual service chain, which is the key to create competitiveness in terms of tourist luring.
"We mainly take tourists to provinces without many tours to Binh Duong. We are hopeful that someday tourism in Binh Duong would florish in an identical way," said Thuc.
Local department of tourism has been focusing on brand-names of tourism products by enhanced cooperation and coordination with provinces and cities to create chains of products and services that could promote development. Tourist servicing quality is being improved by enhanced training with promotion of natural and cultural tourism. Current product quality is improved while new products are being develop in attractive ways to develop local tourism; thereon, contributing to broadcasting and constructing the brand-name of Binh Duong tourism.
Developmental linkage
In 2021-2025, local tourism is targeted to become a major economic sector of the province by focal investments into industrial, waterway, handicraft, eco-tour, spiritual-tour, MICE tourism to promote the potentials and make use of the advantages to attract tourists. It is delightful that within developmental orientation, local authorities of tourism advantages like Thuan An city, Tan Uyen town, and Dau Tieng district have proposed comprehensive orientation for tourism development.
In the face of increasing competitiveness, it is becoming more urgent to stay connected to develop tourism among localities. According to Ph.D. Tran Du Lich, without joint tourism development, no locality could ever breakthrough their potentials to create products of competitiveness among ASEAN. Therefore, authorities of provinces should join in researches to build up brand-names and tourism products of specialty for eahc region and locality.
Nguyen Thanh Phong, Deputy Director of Binh Duong provincial Department of Culture, Sports and Tourism believed that members of Binh Duong Association of Tourism should enhance connection to form high-quality tourism value-added chains to develop together while timely proposing policies and decisions to functional agencies. In the meantime, the support and cooperation with Vietnam Association of Tourism, provinces of Southeastern Region, domestic and foreign tourism organizations should be made use of to create tight connection and promote resources to construct an attractive destination out of Binh Duong province.
Reported by Tieu My - Translated by Vi Bao