Aatreyee Mohanta, an Indian journalist of Telegraph India, enjoyed plenty of quintessential experiences in Vietnam as she travelled on the Aspira Cruise around Vietnam's Ha Long Bay, a site that has been twice recognised by UNESCO as a World Heritage site.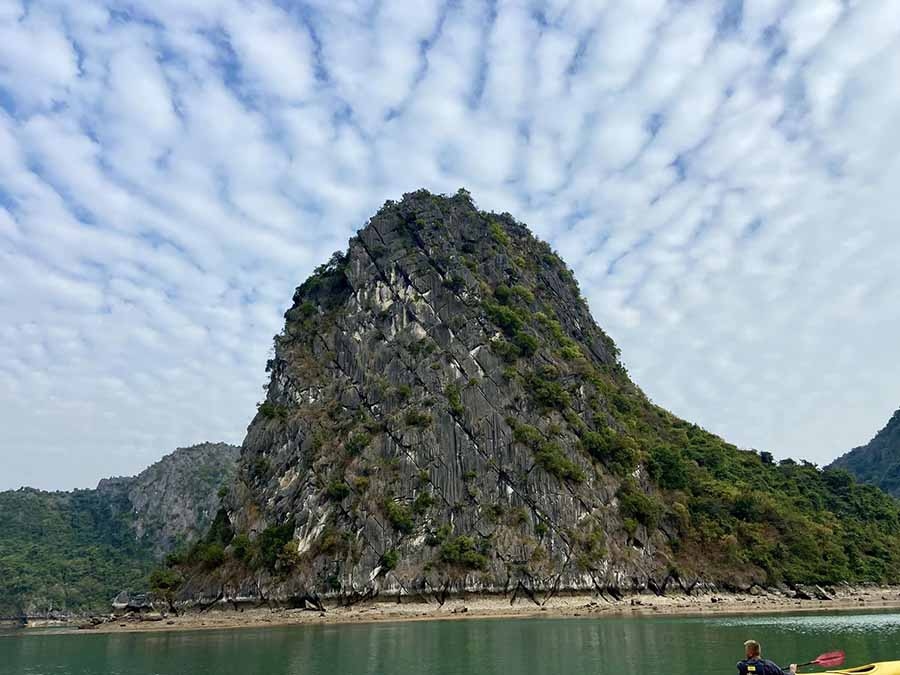 A photo of Ha Long Bay is captured by Indian journalist Aatreyee Mohanta
Mohanta spent a three-hour drive from Hanoi to Tuan Chau port at Ha Long Bay in the northern province of Quang Ninh, where she then boarded a tender boat to take her to a luxury cruise ship.
"The 20-minute boat ride is a scenic journey, with emerald green waters and limestone rock formations rising out of it," she noted.
The journalist went on to reveal that among a number of interesting activities is a visit to the river caves of Ha Long Bay, which look like they belong in Pandora from Disney's blockbuster Avatar. Visitors are able to choose from activities such as kayaking or sailing on a bamboo boat.
"The majestic rock formations loom in front, giving you a perfect backdrop to soak in the sun and the natural beauty," says the journalist.
She was also greatly impressed by delicious Vietnamese dishes on the cruise's menu, such as stir-fried seafood and vegetables, deep-fried spring rolls, steamed prawns, and green papaya salad with Ha Long squid cake.
Mohanta also suggested that visitors stop at Cat Ba Island where they can cycle around or hop on to an electric car while looking at a piece of Vietnamese history as they tour old fishermen's huts.
"The view from the island is breathtaking and the waters seem to shine clearer every minute," the journalist stressed.
VOV