On June 21, the inter-sectoral delegation coordinated by Department of Transport and Communications, the Traffic Police of Binh Duong provincial Police, the Inland Waterway Port Authority (IWT) of Region III, the Sub-Department of Registry 6 and the Safety Inspection Team inspecting IWT activities on the Dong Nai river route.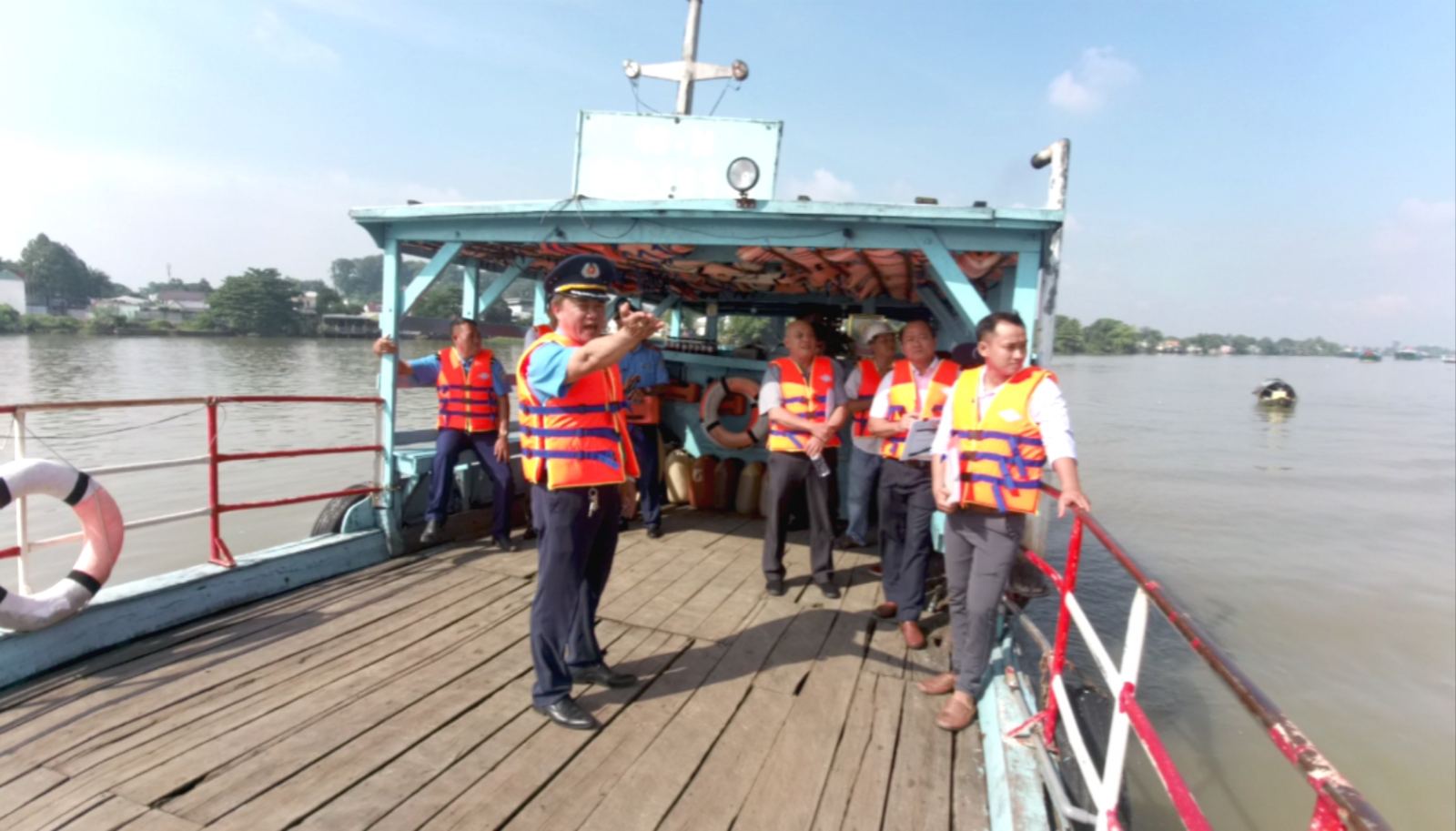 From now to the end of October 2022, the inter-sectoral delegation will inspect inland waterway activities on the arterial routes of the province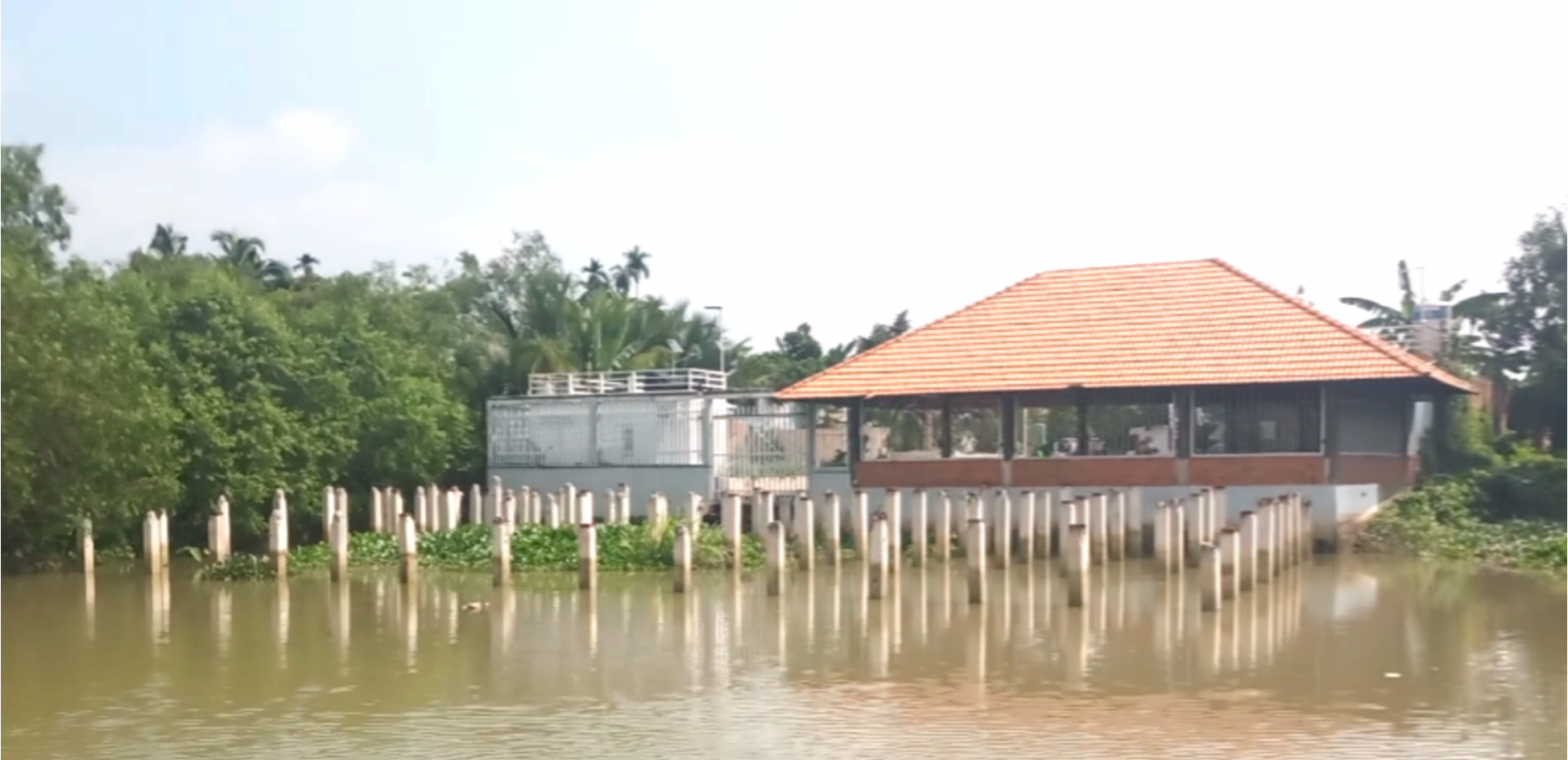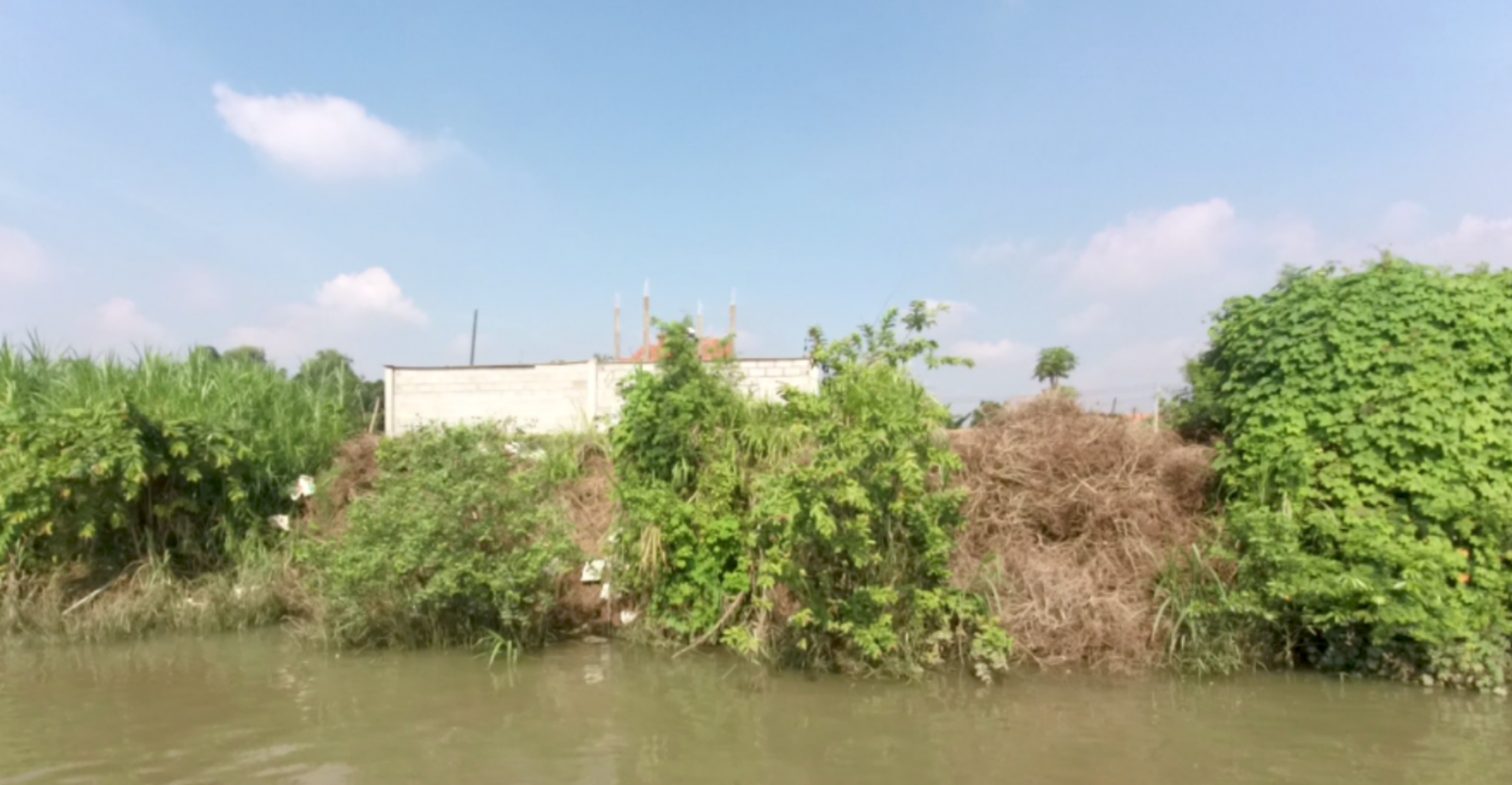 Recording landslides and violations encroaching on the riverway's safety corridor is one of the key tasks of the inspection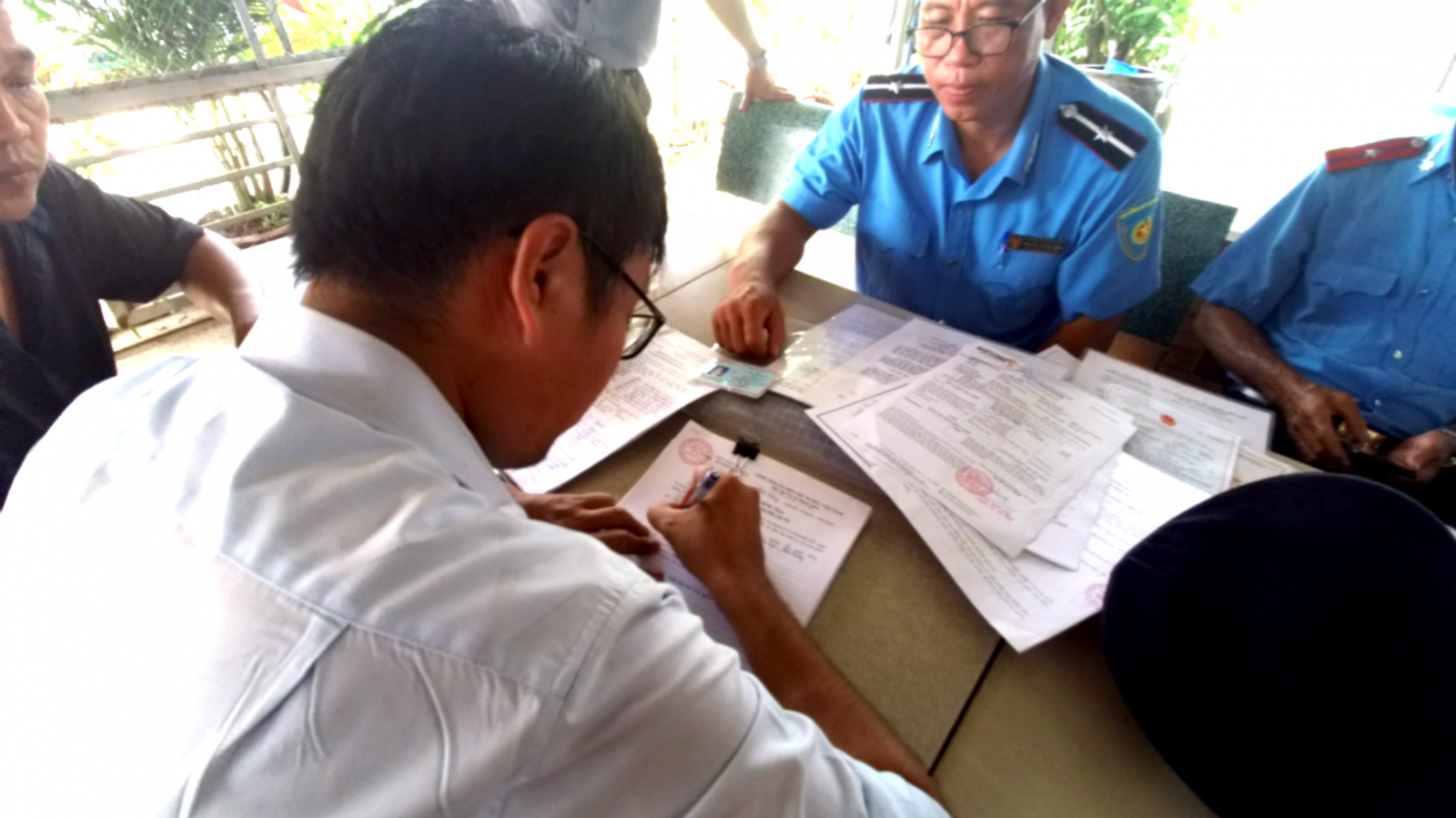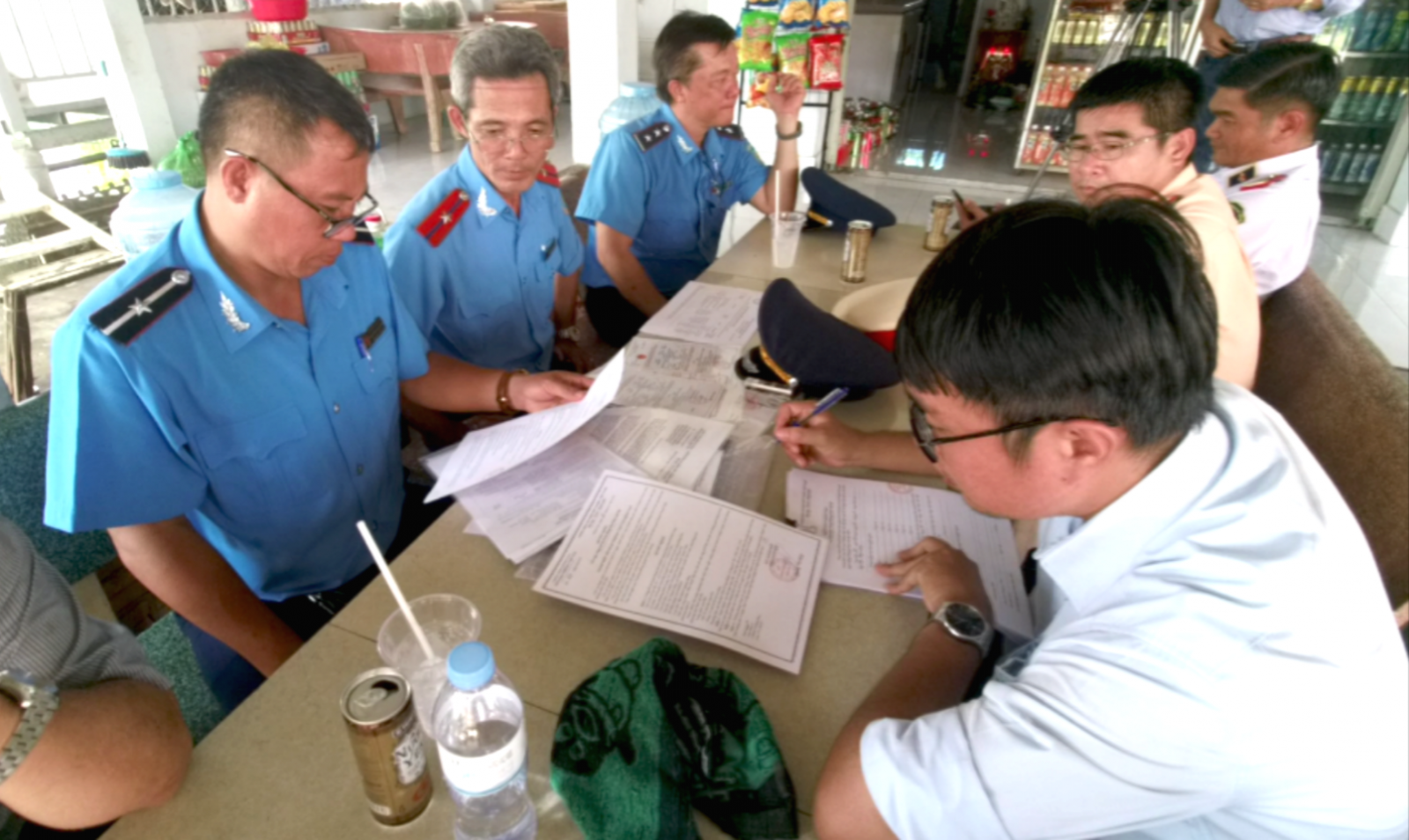 The interdisciplinary delegation check and make a working record at Thanh Hoi ferry port
Accordingly, during the meeting, the interdisciplinary delegation used watercraft to inspect many locations on the Dong Nai river route. In which, they focused on inspecting river transport activities of waterway vehicles, recording points of landslides, points showing signs of violation of waterway safety protection corridors, etc. The inter-sectoral inspection team also inspected, reminded and made working minutes for passenger terminals across the river in Thanh Hoi commune and Thanh Phuoc ward of Tan Uyen town.
According to the plan, the interdisciplinary inspection team will continue to coordinate in performing tasks on the IWT routes in the province until the end of October 2022.
Reported by Binh Minh – Cong Khanh – Translated by Vi Bao